Ontario is proceeding with its major commitment to P3s despite the pandemic and Alberta is back in the P3 game in a big way under Premier Jason Kenney, delegates attending the recent Canadian Council for Public-Private Partnerships conference were told.
Three provincial infrastructure ministers were featured in a Nov. 18 panel discussion at the conference with the theme What Difference a Year Makes. Ministers Prasad Panda, Derrick Bragg and Laurie Scott represented the governments of Alberta, Newfoundland and Labrador and Ontario respectively with Business Council of Canada CEO Goldy Hyder recruited as host.
A year-and-a-half into Kenney's first term, his UCP government has delivered as promised on Kenney's pledge to bring back P3s, abandoned by the previous NDP government, Panda stated.
Bringing back P3s
"We kept our campaign commitment to bring back P3s," Panda said, noting the province's new Alberta Infrastructure Act will bring transparency on how the government prioritizes projects and will also provide a predictable long-term funding forecast.
"P3s will be one of our main tools."
The Alberta Infrastructure Act and a 20-year Strategic Capital Plan includes plans for schools, universities and colleges, health care facilities, roads and bridges, rural broadband, irrigation projects and more.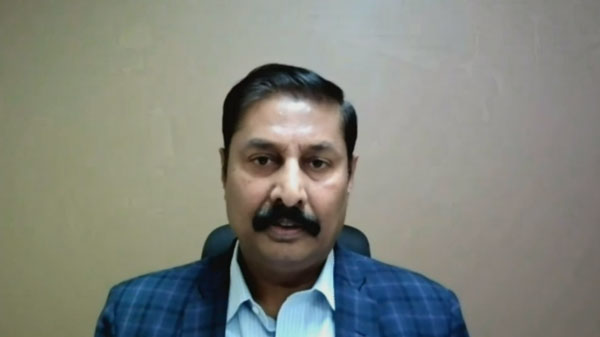 "In Alberta we took a big hit even before the pandemic," Panda said, referring to the precipitous decline of the energy sector. "So we thought infrastructure investments would be a key tool for our economic recovery and growth. That is why our premier and cabinet decided to invest $10 billion in the Alberta Recovery Plan."
The stimulus plan includes $1.5 billion pledged for the Keystone XL pipeline, and it could create 32,000 jobs.
Alberta is also benefiting from a federal investment in the Calgary LRT project through the Investing in Canada plan, and the province recently announced it will be the first recipient of Canada Infrastructure Bank Growth Plan spending, with $800 million allocated for agricultural irrigation.
Even five schools will be delivered by P3s, Panda noted, referring to an announcement made last November.
In addition, the government has embarked on an unsolicited proposals program to seek project input from citizens and investors.
"Our $10-billion plan is bold but it is not enough for Albertans," Panda said.
Meanwhile, Ontario remains bullish on P3s, Minister Scott said.
"P3s get the job done," she commented, noting that the Cortellucci Vaughan Hospital was recently delivered by Mackenzie Health ahead of schedule. She said she especially appreciates health care projects as a former nurse of 20 years.
"P3s are solidly supported by the Province of Ontario."
Building Transit Faster
Ontario has not only reiterated its long-term infrastructure commitment, Scott noted, but it has also brought in legislation, the Building Transit Faster Act, to streamline project approvals, especially important given Ontario's commitment to tens of billions in new subways and LRT projects. As well, it has introduced a plan to provide quarterly updates on its pipeline of future projects to provide extra market certainty, she said.
Ontario introduced comprehensive health and safety protocols at workplaces during the pandemic to keep the construction sector safe and also developed a plan to accelerate the construction of four long-term-care homes, Scott noted.
"Ontario's infrastructure sector has not stopped during COVID," she said. "We had to make some changes, we made some pauses but we are still moving ahead with our aggressive $144-billion investment over 10 years in infrastructure."
A signature program for her in the past year has been a plan to expand broadband to remote parts of Ontario. It is a big infrastructure build for the province, she said.
"We have shovels in the ground, shovels ready and shovels in action for the ambitious market plans we have," said Scott.
"We have kept the momentum going."
Tiny Newfoundland and Labrador, with a population of 500,000, is not in the same league as Ontario or Alberta when it comes to infrastructure projects, but it remains committed to P3s for a handful of projects despite getting burned by the Muskrat Falls hydroelectric project which has gone massively over budget, said Minister Bragg.
Three long-term-care homes were recently built in the province using the P3 model, and future P3 projects include a penitentiary and a mental health facility.
The province's construction association is happy with this year's spending of $600 million on infrastructure, Bragg said.
"We have kept the projects going," he said. "We are pretty pleased with our P3s."
Follow the author on Twitter @DonWall_DCN.