Canada's first federal budget in two years plans to create incentives for industry to cut carbon emissions, develop clean energy technologies and source critical materials for electrification.
Decarbonizing Canada
The budget is proposing $5 billion be poured into the Net Zero Accelerator, a fund that invests in rapidly expediting decarbonization projects.
Ottawa also wants to provide $319 million to Natural Resources Canada to support research, development and demonstrations that would improve the commercial viability of carbon capture, utilization and storage (CCUS) technologies.
To further entice CCUS projects, the Liberals plan to offer an investment tax credit for capital invested in CCUS projects with the goal of reducing emissions by at least 15 megatonnes of CO2 annually.
Officials plan to spend the coming months working out the tax credit details with industry stakeholders.
The budget noted it is not intended that the investment tax credit be available for Enhanced Oil Recovery projects, only direct air capture projects.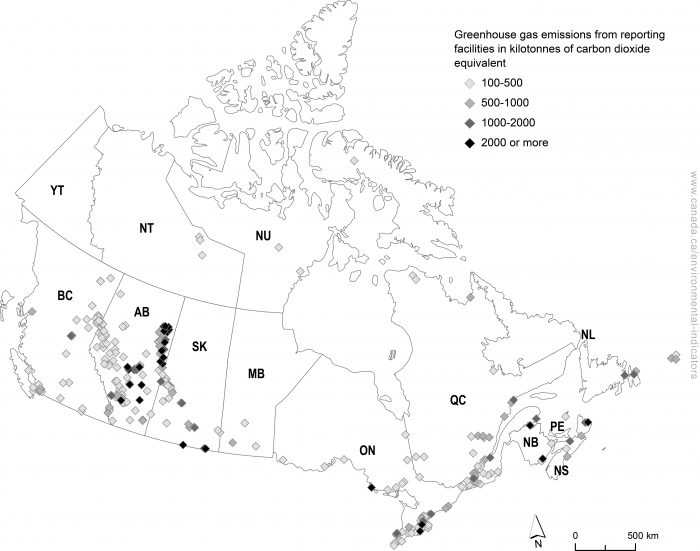 Officials added nearly 30 per cent of greenhouse gas emissions are generated by a relatively small number of large industrial facilities across the country.
Canada currently captures four megatonnes of carbon every year.
"We have the right building blocks in place, including infrastructure such as the Alberta Carbon Trunk Line, and innovative companies like CarbonCure in Nova Scotia, which developed a technology to inject captured carbon into concrete, making it stronger and less polluting," stated officials in the budget. "Alberta and Saskatchewan have the greatest near-term potential to become global leaders in CCUS by creating new 'hubs' where carbon from high-emitting facilities can be efficiently captured, transported, stored or used."
Meanwhile, further west, the government plans to spend $35 million developing the Centre for Innovation and Clean Energy in B.C. to advance the scale-up and commercialization of clean technologies in B.C. and across Canada.
Boosting clean tech projects
The federal government is asking for $1 billion to support large-scale clean technology projects.
Officials noted in the budget while Canada is a global leader in innovative clean tech, it struggles
with commercial scale-up, export and industry adoption.
"Canadian companies frequently report facing challenges in scaling up in Canada's small domestic market and accessing sufficient patient growth capital," wrote officials. "Transformative clean technology projects, particularly large ones, often require investment at a scale and time horizon outside of the scope of traditional project financing."
Helping green-tech developers and manufacturers
Manufacturers of zero-emission tech can expect a break on their taxes.
The budget is proposing a 50 per cent cut on general corporate and small business income tax rates for those who make things like wind turbines, solar panels, hydroelectric facility equipment, geothermal systems manufacturers and more. Current restrictions related to investments in watercurrent, wave and tidal energy, active solar heating, and geothermal energy technologies would also be removed.
The federal government also intends to purchase some of this technology itself.
The budget is calling for all federal buildings to be powered with 100 per cent renewable energy. This would start with a $14.9 million investment.
Bolstering mineral supply
Electric car batteries and solar panels don't grow on trees. As these technologies grow, the federal government is proposing nearly $10 million to create a Critical Battery Minerals Centre of Excellence at Natural Resources Canada. The centre would co-ordinate federal policy and work with local jurisdictions. The budget also asks for $36.8 million to research, develop and advance critical battery mineral processing and refining methods.
Developing Canada's 'bio-economy'
To support innovative wood-based products, Ottawa is proposing $54.8 million to invest in the Forest Industry Transformation program which helps municipalities and community organizations take advantage of forest-based economic opportunities. These products include biofuels, bioplastics and building materials that can replace less sustainable products.
Inaugural federal green bond
The budget announced plans to publish a green bond framework in the next few months as officials prepare to issue its first green bond over the next fiscal year. The budget stated it would be the first of many. The first bond will target $5 billion in investment. Budget documents stated these bonds could be used to fund green infrastructure, clean tech or conservation. The bond program will be led by the Department of Finance Canada and Environment and Climate Change Canada.
Upgrading Indigenous energy infrastructure
Federal officials are asking for $40.4 million to support feasibility and planning of hydroelectricity and grid interconnection projects in the North. Eligible projects include the Atlin Hydro Expansion Project in Yukon and the Kivalliq HydroFibre Link Project in Nunavut. Officials are also asking to spend $36 million to build capacity for local, economically-sustainable clean energy projects in First Nations, Inuit and Métis communities and support economic development opportunities.
Climate a decision-making factor
Federal officials noted they plan to spend $36.2 million to develop and apply a climate lens that ensures climate considerations are woven throughout federal government decision-making. This includes the ability to increase economic and emissions modelling capacity.
Follow the author on Twitter @RussellReports.
Read More of our Budget 2021 coverage:
Freeland unveils broad infrastructure pledges in Budget 2021
Federal budget provides funding for new apprenticeship service, supports skilled trades