A coroner's inquest into the deaths of four construction workers in Ontario's notorious swing stage incident on Christmas Eve 2009 offers another opportunity to shed light on the causes of the tragic mishap.
The inquest starts Monday with Dr. John Carlisle presiding as inquest counsel. The proceedings, expected to last a week, will be live-streamed.
Metron Construction employees Vladimir Korostin, Aleksey Blumberg, Alexander Bondorev and site supervisor Fayzullo Fazilov fell 13 storeys to their deaths and another Metron worker, Dilshod Marupov, was seriously injured when their swing stage broke apart at an apartment restoration jobsite in Toronto.
The project manager, Vadim Kazenelson, was charged with four counts of criminal negligence causing death and one count of causing bodily harm, found guilty and sentenced to serve three-and-a-half years in jail.
Joel Swartz of Metron, the company itself and Swing N Scaff Inc. were given hefty fines.
The incident prompted a thorough review of Ontario's health and safety system by Tony Dean, leading to an overhaul of training practices, regulations and health and safety certifications.
Inquests are mandatory in Ontario after construction deaths but the coroner's office must wait until charges are adjudicated by the courts.
Stephanie Rea, issues manager at the Office of the Chief Coroner, acknowledged the public interest and public policy significance of the inquest.
"This is an important one for sure," she said.
"They're all important for public awareness. And then they're all important for bringing attention to the issues that the public may not always be aware of.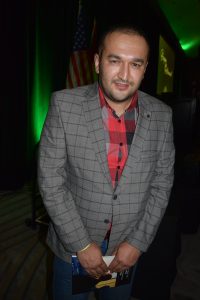 "But it's a chance to inform public safety and to make things safer for the construction industry and for the people who work with it."
Four witnesses have been confirmed to appear to give oral evidence and Rea said all relevant evidence could be introduced, such as reports from Ministry of Labour inspectors. An investigation team led by Dr. David Cameron, the regional supervising coroner for inquests, has been preparing for the inquest.
Rea noted that one family member of a victim of the incident has asked to give a statement.
A jury will be tasked with delivering a verdict by answering the five questions regarding the death: who died, when, where, the medical cause of death and by what means (natural causes, accident, homicide, suicide or undetermined).
The jury may make recommendations, but they are prohibited from making any finding of legal responsibility.
"We're not determining blame here, it is a fact-finding mission, so it's just about presenting the evidence," said Rea.
Given the possibility of recommendations, Rea said, the jury will hear ample evidence of reforms that have taken place since in 2009 incident.
"It's going to be anything that's going to help the jury look at some of what's happened previously, like advisory panels or regulatory changes, changes to health and safety, helping to meet the needs of having to determine that there needs to be more recommendations to prevent something like this happening again," she said.
She suggested the jury might take a couple of days after the evidence is presented to present its findings.
Besides Carlisle, other officers participating will include Jai Dhar and Patrick Woods as inquest counsel. Dr. Richard Wells has responsibility as regional supervising coroner for Central Region, Toronto West Office.
Investigations have established that Metron had been offered an incentive to get the work done by the end of the year. The project was originally planned for completion by Nov. 30, 2009, but various delays prevented Metron from completing the work by that time. In December, the owners of the building offered Metron a bonus payment of $50,000 if the work could be completed by the end of the month.
Metron workers were working on the 14th floor of an apartment building under repair that Christmas Eve day when at approximately 4:30 p.m. the swing stage collapsed. Only one of six workers avoided the fall due to a properly secured lifeline.
Investigation discovered that the design and assembly of the swing stage was faulty and that the manufacturer had not properly tested it or obtained the approval of an engineer for its design.
The inquest begins at 9:30 a.m. with streaming at www.youtube.com/occinquests.