Infrastructure Ontario's (IO) newer procurement models may be delivering projects worth billions of dollars but that doesn't mean the templates have been perfected.
IO senior vice-president Bruce Gray faced an audience eager for details on the Progressive P3, Alliance and Rapid Build models during his presentation at the Ontario General Contractors Association Construction Symposium held in April.
Gray, who has responsibility for IO's health care portfolio, also co-chairs IO's Continuous Improvement Committee. He explained in an interview after his IO Update session that models like Rapid Build were just invented less than two years ago, with only one project completed so far, so IO staff will be doing thorough assessments of strengths and weaknesses.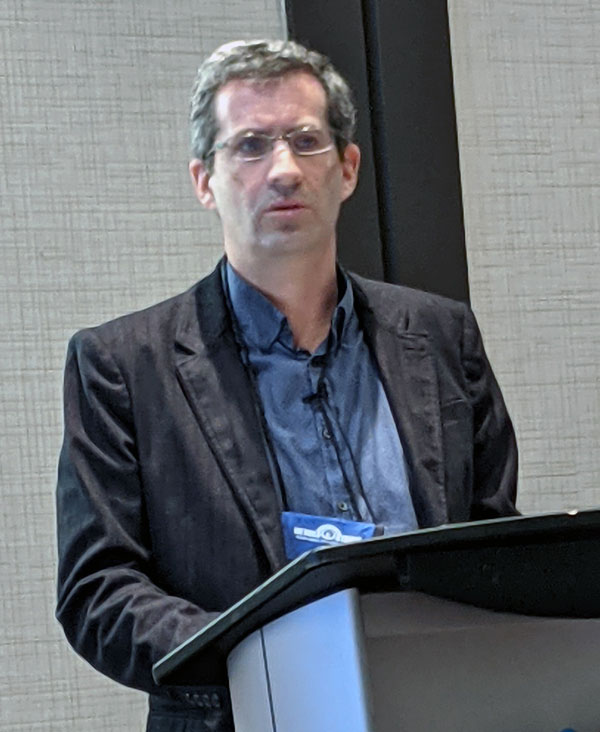 "It's pretty exciting," said Gray of learning on the go. "We'll investigate, compare it with our other processes, and then make decisions as to which of these models work and when, what's the best way to get great market competition, market participation, depending on the model. So there will be more to learn."
The Rapid Build model was introduced in 2020 during the pandemic to bring three GTA long-term-care (LTC) projects on stream as quickly as possible. The six-storey Lakeridge Health LTC facility in Ajax was completed by PCL in March with two others well underway in north Toronto and Mississauga.
Two correctional facilities in northern Ontario are also being built using Rapid Build and earlier this month the Ministry of Education announced it was planning Rapid Builds for four new school projects.
Rapid Build involves an open submission process for prequalification, enabling firms to be immediately evaluated and added to a roster of prequalified firms, and then qualified firms are ready to be "called up" into a competitive negotiation process.
Rapid Build is still considered a pilot project. Gray said IO is thrilled with how Lakeridge came together but noted there is a tradeoff, with Rapid Build proving quick but at greater cost.
"I was super happy and impressed to see what happened at the Lakeridge site, because I've never seen construction happen that quickly before," he said. "I think PCL got it right, figured out the right components and the right solution, and really had to assess tough conditions with the market."
Overall, with the three LTC projects, "I think we're going to have some lessons learned," Gray said, noting that IO will be looking for opportunities to improve design.
"If you have an early standardized design, you could really get running quicker on the construction. When we started the rapid project, we didn't have a design because they came to us to find a solution for design and construction and we had to manage both of those things."
In future, he said, if IO identifies projects suitable for Rapid Build, it will "have a standardized design baked and ready to go." Still, creating over 1,200 beds so quickly is a "huge benefit."
The progressive model is being used by IO for three large health care projects that are either remote or so complicated that few bidders are anticipated, Gray explained. Progressive procurement is not really a delivery model but a different method of getting to a final contract, he said. With progressive, the RFP is used to solicit interest towards identifying a development partner, and subsequently there is a Development Phase Agreement entered into.
The successful development partner will then work collaboratively with the sponsors to develop the design and costing of the project.
IO is using the progressive model (either DBF or DBFM) for the $2-billion Ottawa Hospital Civic Redevelopment, the Trillium Health Care hospital redevelopment project in Mississauga and the Weeneebayko Area Health Authority redevelopment in Moosonee.
The three progressive projects, valued together at over $4 billion, are still in the procurement stage with a project agreement still a year or two away.
Gray said the next period will be a "learning" phase for IO.
IO's one Alliance project is the Union Station Enhancement Project. While it's in another division of IO, Gray said, Metrolinx and IO went with Alliance, which involves many partners all collaborating to come up with scope and price, because of its many uncertain moving parts. The costs are still "floating" early on in Alliance and the owner retains a lot of risk at that stage, Gray said.
"I think those are the things we're going to learn through having one Alliance contract," he said.
Follow the author on Twitter @DonWall_DCN.