Two of Ontario's largest cities will have new mayors in a few weeks while the capital, Toronto, voted overwhelmingly Oct. 24 to keep incumbent Mayor John Tory in charge for a third term.
The tightest race was in Hamilton, where former Ontario NDP leader Andrea Horwath squeezed past electoral newcomer Keanin Loomis.
Loomis is a former Hamilton Chamber of Commerce president. Horwath won by less than two percentage points in the vote to claim the job currently held by Fred Eisenberger, who declined to run this time.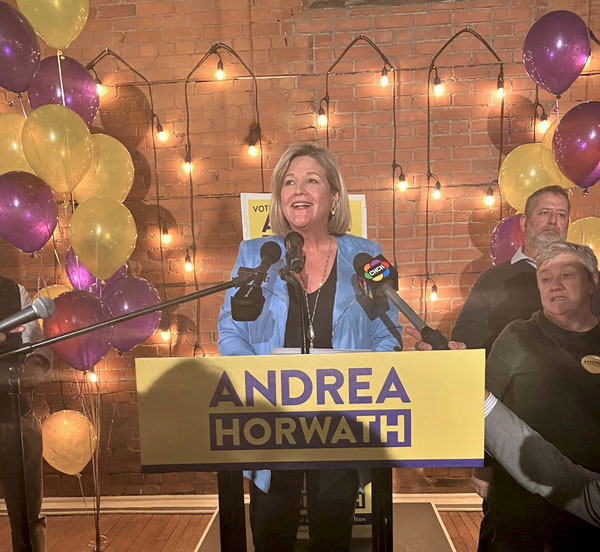 A month ago in Ottawa polls showed former journalist Mark Sutcliffe, also a first-time candidate, behind progressive rival Catherine McKenney but he roared ahead in recent weeks to easily take top spot on election night. With the vote not finalized, Sutcliffe had received 51.3 per cent of the vote compared to 37.9 per cent for McKenney.
Tory outpaced his top challenger Gil Penalosa to take over 60 per cent of the vote, with incomplete results giving Tory 340,000 votes to Penalosa's 98,500.
During the campaign the Hamilton-Halton Construction Association (HHCA) participated in a builders/real estate partnership called HamiltoNEXT that hosted a debate attended by the two top candidates. HHCA president Ryan Kneisz said the debate served to draw attention to issues that resonated the rest of the campaign, and also said he saw positives in the election of Horwath.
"Our new mayor, she's a seasoned politician with a lot of experience at the provincial level," said Kneisz. "We're a municipality that's getting infused with both provincial and federal dollars. So to us, we're hopeful that we're going to have a new leader here in Hamilton that we can speak to as a construction industry who already understands us and has already been a large part of our construction industry in her efforts at Queen's Park.
"She has a lot to bring to the table for our industry in terms of dealing with the future and processes for all the expansion going on here in Hamilton."
Loomis raised a number of issues of relevance to the construction sector, Kneisz said, such as jobs, public-private investment in the city, transportation and transit, and housing and climate resiliency.
"I think Andrea had to step up to the plate, which is why we saw such a vigorous election for a change here," he said.
Kneisz said the HHCA looks forward to working on behalf of its members over the next four years to hold the new mayor accountable.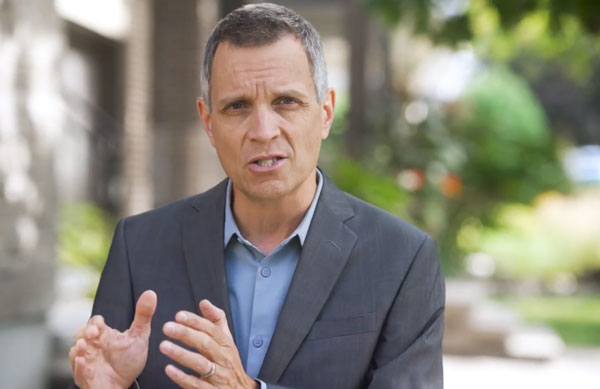 In Ottawa, days before the election Sutcliffe issued a statement indicating his proposed priority actions for the first 100 days of his term. The mayor-elect issued a statement to the Daily Commercial News stating that even sooner, within his first 30 days, he will bring together Ottawa Community Housing, not-for-profit housing providers, homebuilders, building trades, unions, planners, colleges and universities, citizens groups, other governments, city staff and others to create a detailed strategic plan, with concrete actions and timelines, to break down the barriers to getting more housing built.
Currently, he stated, "The City of Ottawa has policies and systems in place that make it next to impossible to build all types of housing quickly." 
Sutcliffe said as another priority he would begin to implement the key recommendations from the judicial inquiry on phase one of Ottawa's troubled new LRT system.
Tory, meanwhile, said his third term as mayor of Toronto would be his last. He has unfinished business, he said in his victory speech.
"We've made so much progress on getting transit and housing built and growing our economy. And now we have a strong mandate to continue with that program," he said. "We're going to work with the provincial and federal governments to keep getting the big things done."
Each of the four major LRT/subway projects planned for Toronto at a cost of $28 billion would get built, Tory said, and he is determined to move the Eglinton East Scarborough LRT and the waterfront transit lines forward as well.
Several times recently Tory has been asked how he would use new Strong Mayors powers. His style of leadership, he told one radio interviewer, is to build consensus with council. 
"I will tell you this, if I had to use the enhanced authorities to either protect the transit plan to make sure that could go forward or to move forward on the housing issues in my five-point plan…I wouldn't hesitate to use them, but I hope I won't have to," he said.
Follow the author on Twitter @DonWall_DCN