Former Mississauga Mayor Hazel McCallion is being remembered by construction stakeholders as a staunch ally of the sector, an excellent listener and plainspoken negotiator who balanced the needs of citizens with the requirements of builders.
McCallion, who served as mayor from 1978 to 2014, died peacefully in her sleep Jan. 29 at the age of 101.
Mississauga had a population of 280,000 and was four years removed from its incorporation as a city when McCallion was first elected mayor in 1978. She presided over the city's growth into a major Ontario metropolis with a population of 720,000 when she left office in 2014.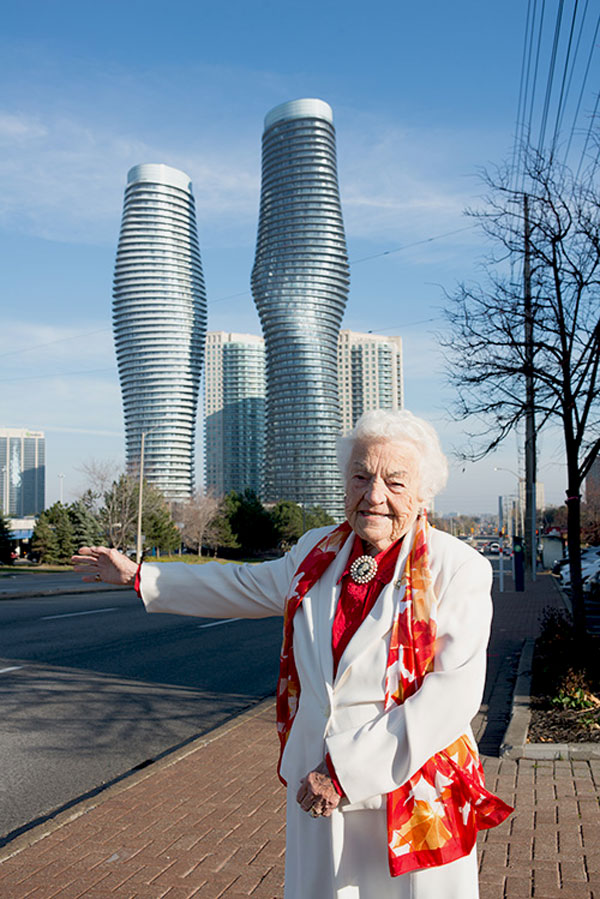 "She was truly a pillar of her community, and truly was one who oversaw something that's quite extraordinary," said Residential Construction Council of Ontario president Richard Lyall. "It's hard to think of another politician who was in office in one jurisdiction for that length of time who oversaw what can only be described as massive development."
"I can say without a doubt that Hazel McCallion was the single most important driving force in Mississauga for the entire construction industry," remarked Giovanni Cautillo, president of the Ontario General Contractors Association. "She ran Mississauga like a business. She ran it with tact, with class.
"She was always incredibly professional. And she was the type of mayor that really welcomed and embraced growth, and yes, she was an immense ally to construction."
McCallion's tenure was not without controversy, including a 1982 conviction under the Municipal Conflict of Interest Act for supporting the release of land she owned for development. During her final term she received a judicial slap on the wrist for her involvement in a potential development deal being advanced by her son. But voters repeatedly returned her to office by huge margins, indicating they approved of the way she presided over city growth, said Lyall.
I am no hurricane. A hurricane destroys; it batters communities, ravages cities and towns. I consider myself a builder who has been so fortunate to be at the helm as Mississauga transformed farmland and a collection of villages into Canada's sixth largest city.
— Hazel McCallion, from her biography
"She had the support of her community and she extracted deals done with developers for various benefits to the community," he said.
When McCallion came to power, the GTA was a magnet for new immigrants and economic growth and Mississauga council was given the task of accommodating those pressures, Lyall said. The GTA remains a major destination in part because McCallion was the "glue" during volatile times.
"Within the development community, there were battles and disputes, but she was always respected," he said.
Cautillo said McCallion had unique gifts, including being decisive and understanding what had to be done to nurture development. The construction sector abhors "wishy washy" politicians, he said.
"She had a good premise in mind, and then she demonstrated to council how to actually make it happen," said Cautillo. "She took it from the imagination stage to the practical stage relatively easily."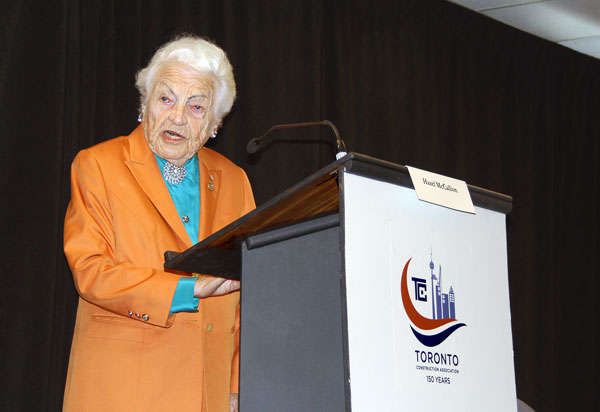 Toronto Construction Association president and CEO John Mollenhauer was a personal friend of McCallion and understood her affinity for the construction industry.
"She was an extraordinary person in every way," he said.
"She recognized the vital role the industry played in Mississauga, and across the country, and had enormous respect for the practitioners of the construction industry that make it all happen."
She negotiated tough deals with developers, who complained the development charges the city charged were too high, but it helped grow the city quickly, Mollenhauer said, and kept the coffers "flush" so libraries, schools and hospitals could be built.
"She had a constant dialogue with constructors and developers and architects and engineers and planners," said Mollenhauer. "She was a good listener and she would find ways to strike a balance to make things happen, but what it came down to is that she was a get-it-done person."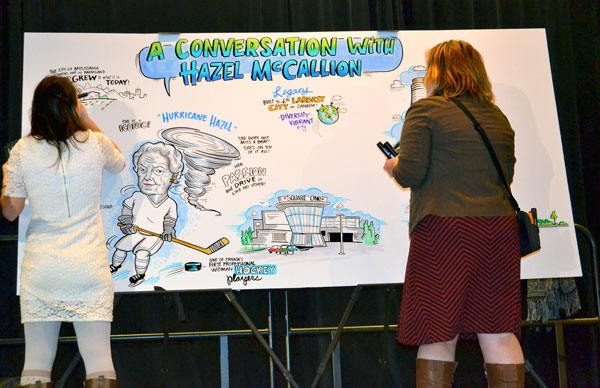 Martin Powell worked closely with McCallion as director of transportation and engineering planning and then commissioner of transportation and works for the City of Mississauga from 1998 to 2016. He said she provided valuable input into policy because of her skills in listening to people and ability to talk to everyone, from prime ministers to city workers on jobsites. She had common sense and a sharp mind.
That listening ability served her well as policies evolved, such as in the early 2000s when sprawl, until then a general province-wide practice, became unfashionable. The provincial government adopted its Growth Plan in 2006, calling for greater density and better use of public transit, Powell said.
"As time went on, she understood the importance of what a lot of people would call smart growth," he said of her acceptance of Growth Plan principles.
"I think that really changed her, her thinking about the importance of good planning, good transit, they had to go hand in hand."
In 2001 Powell and the mayor were the only representatives of the City of Mississauga on a 12-person mission to explore biodiesel technology in Scandinavia, Powell recounted. She was the only politician with the others all technical experts but asked frequent questions, as was her style, Powell said.
At one point, Powell and McCallion were riding LRT in Gothenburg, Sweden and began to speculate on where LRT would go in Mississauga. They determined Hurontario Street was the right corridor.
McCallion would go on to become a strong advocate for the concept and in 2022 Premier Doug Ford announced the Hurontario LRT line would bear her name.
Follow the author @DonWall_DCN.