Canada's skilled trades need a further boost in support and federal infrastructure planning requires more clarity and structure, national construction stakeholders are telling the federal government in pre-budget submissions obtained by the Daily Commercial News.
No date has been set for the tabling of Budget 2023 by federal Finance Minister Chrystia Freeland but the traditional timetable is March or April. The deadline for submissions was Feb. 10.
Immigration reform to boost the stream of skilled trades workers was a top priority cited by several stakeholders. Canadian Construction Association (CCA) president Mary Van Buren said during a recent economic seminar the issue is more than just ensuring an adequate roster of workers to complete projects.
"The work is more skilled and it's changing," said Van Buren. "We need to change the point system for immigration.
"The point system is that the higher education you have, the more likely you are to get in…But that's not the only people we need. We need people who are willing to work in our industry and when it's for the civil sector, in particular, a lot of their occupations are not considered skill, even though they are skilled. So they're at even more of a disadvantage.
"Immigration is certainly part of the solution."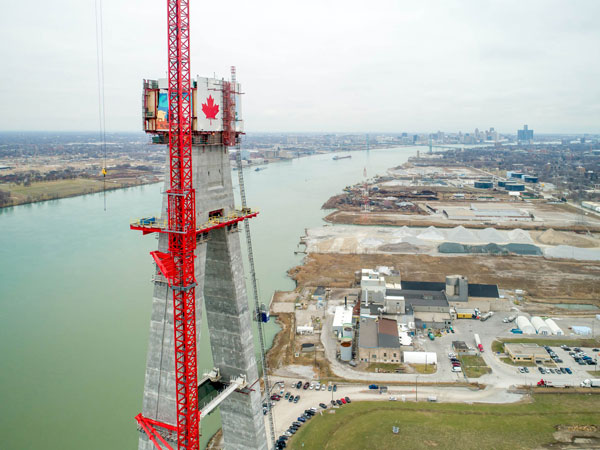 Prime Minister Justin Trudeau has indicated he is getting the message, telling a gathering of nurses recently, "There's a labour shortage in the construction industry and building houses. So as we bring in more people who can build houses, we will solve some of the housing shortage."
Prebudget recommendations from four stakeholder groups included:
Canada's Building Trades Unions: Focus on immigration
Express Entry: Prioritize the immigration of more skilled trades workers into Canada to meet the construction industry's labour supply needs. This includes establishing a construction immigration stream and prioritizing skilled trades occupations through the Express Entry System.
Consultation before LMIA: Strengthen the Temporary Foreign Worker (TFW) program — return to requiring unions to be consulted prior to Labour Market Impact Assessment application decisions; strengthen compliance measures; and change the method to calculate the prevailing wage.
Additionally, a framework should be established to enable unions to sponsor TFWs to gain permanent resident status.
Transition investment: Support energy workers impacted by the transition to a green economy, particularly workers in oil and gas, by making investments that support new large-scale infrastructure projects and investments in green technologies.
Support CBAs: Implement Community Benefits Agreements or Workforce Development Agreements on large, federally funded infrastructure projects.
Upgrade UTIP: Continue to invest in apprenticeship loans and grants and make improvements to the Union Training and Innovation Program.
CCA: Address workforce shortages
Modernize immigration: Continue to partner with the industry in addressing the workforce shortage including through the modernization of Canada's immigration system.
Update procurement: Continue to update and modernize the government of Canada's tendering and procurement models.
Clarify infrastructure spend: Increase funding for and outline the next steps of the government as part of Canada's long-term infrastructure investment strategy to provide certainty and clarity to the industry.
Support trade corridors: Increase investments and strengthen trade infrastructure, including funding projects like the National Plan for Trade Corridor initiative.
Finish Infrastructure Assessment: Prioritize the completion of the National Infrastructure Assessment and ultimately use it for the creation of an independent advisory body.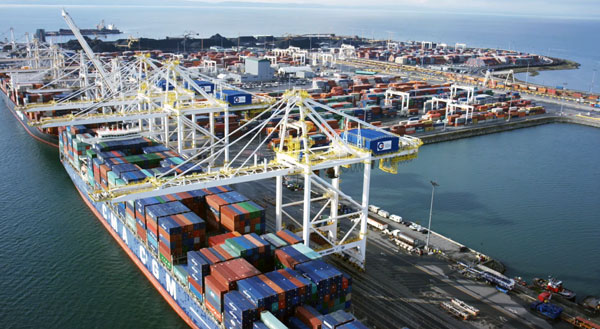 Mechanical Contractors Association of Canada: Support energy transition
Fund labour market studies: Provide Employment and Social Development Canada with funding to allow for sectoral labour market information studies explicitly for the skilled trades needed to support Canada's energy transition.
Support apprentices: Invest in attracting workers to skilled trades essential to Canada's carbon transition, especially the mechanical trades, to ensure current and future labour market challenges are weathered by boosting the Apprenticeship Job Creation Tax Credit, the Apprenticeship Incentive Grant and the Apprenticeship Incentive Grant for Women.
Promote green jobs: Establish a promotion plan that highlights certain industries, including the mechanical contracting sector, as green jobs essential to Canada's carbon transition.
Sectoral solutions: Commit more funding to the Sectoral Workforce Solutions Program. This funding should expand the building retrofit and energy efficiency stream as a commitment to address the labour supply challenge.
ACEC-Canada: Focus on infrastructure
"The Association of Consulting Engineering Companies – Canada supports the government's ongoing efforts to protect and preserve the environment and to create prosperity and opportunity through infrastructure investments," states its submission.
Fund the NIA: provide funding to establish the National Infrastructure Assessment (NIA) as quickly as possible, as well as a permanent and arm's-length National Infrastructure Agency responsible for overseeing its progress.
Support municipalities: Invest $2 million per year over the next five years to create a centralized municipal capacity-building program.
Upgrade procurement: Reform procurement of engineering and architectural services to achieve Canada's environmental and economic goals.
Follow the author on Twitter @DonWall_DCN.