OTTAWA – Canada's Arctic and northern communities are set to receive $700 million over 10 years through the 2019 federal budget to help drive development and prosperity.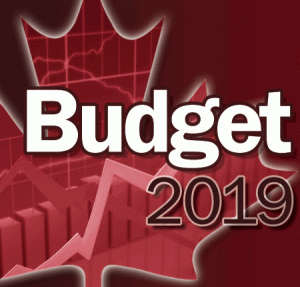 The new funding is designed to address enhanced infrastructure resources to connect northern and remote communities, increase economic development programming, increase post-secondary educational options and further enable Arctic research.
"Canada has an opportunity — and a responsibility — to be a world leader in sustainably developing the North," reads Budget 2019. "This means making the most of emerging economic opportunities while ensuring that the people who reside in the North are able to be full participants in and beneficiaries of the region's growth."
The funding initiatives vary from social and community programs to development and construction projects. Here is a sampling of some of the construction-related funding initiatives:
An additional $18 million over three years to support the Government of Northwest Territories' planning for its proposed Taltson hydroelectricity expansion project. This proposed expansion would more than double current hydroelectric capacity in the Northwest Territories and reduce diesel fuel reliance for the city of Yellowknife and the mining sector.
$26 million over five years for the construction of a new campus science building at Yukon College in support of its efforts to become Canada's first university in the North.
An increase to the allocation of the National Trade Corridors fund of $400 million over eight years, starting in 2020. The intent is that these funds will help build new roads and other connections to and between Arctic and northern communities.
An additional $75 million over five years to the Canadian Northern Economic Development Agency to help support its development of "foundational economic infrastructure" such as roads or visitor centres.
$21.8 million over five years for the Eureka Weather Station on Ellesmere Island, Nunavut. These funds will support critical repairs and upgrades to the station's aircraft runway, sewage, ventilation and plumbing systems.
$49.9 million over 15 years, starting in 2020, to Crown-Indigenous Relations and Northern Affairs Canada to create the Northern Abandoned Mine Reclamation Program. The federal government manages a number of contaminated sites in northern Canada which were once mines and are now abandoned. This funding is geared to help in the clean-up of the largest and most high-risk sites.