The size and frequency of large-scale civil building projects has been steadily increasing over the last decade, especially in the water and energy sectors.
Whether it be a bridge like the $5.7-billion span over the Detroit River at Windsor, the $6.3-billion Reseau express metropolitain in Montreal, or the $9.1-billion Eglinton Crosstown in Toronto, big is in vogue.
In light of the trend, Travelers Canada, one of the country's leading surety providers, looked into data on a number of civil construction projects in North America and found there are important lessons to be learned.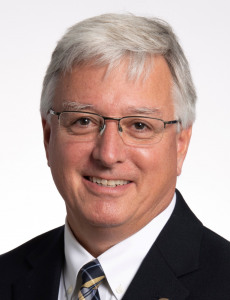 "As infrastructure spending in the U.S. and Canada continues to catch up and the number of large civil infrastructure projects increases, contractors will continue to make choices about where to invest their capital, and about which projects to pursue and which to pass over," says Ray Bassett, VP and strategy officer for construction services at Travelers Canada. "Where companies can see a well-developed design or have control over the design process before fixing a price, they will see opportunities for a fair return."
The study by Travelers examined data on 224 civil construction projects over a 17-year span, from 2004 to 2020. It focused on larger civil projects with values of $250 million or more and the average project value was $800 million. Through the underwriting process, Travelers was able to see financial performance of the megaprojects through time and could identify several different takeaways from the data.
A key finding was the interesting correlation between procurement type and a project's financial performance. The study found more than 40 per cent of design-build projects between $250 million and $4 billion in value failed to cover the overhead of the contractor performing the work.
"When pricing is fixed before design is adequately developed, project performance can be very poor," notes Bassett.
The data showed design-build and P3 procurements that use design-build have been the worst performing forms of procurement, with just over 50 per cent of the projects returning profit on the construction. Procurement models where the design is well developed before pricing is fixed tended to perform well.
Large highway and bridge projects were cited as the lowest performing of the heavy civil segments reviewed and failed to generate adequate financial returns for contractors.
The study found construction manager/general contractor procurement models for the project were more successful options for owners and contractors over the time period. Those types of projects resulted in no unresolved claims and underbillings while helping contractors meet their expected returns.
Bassett says the information is important because the number of large-scale civil infrastructure projects in North America is on the rise and the scale of the ventures requires significant capital resources from the construction industry.
"The complexity, scope and duration of these projects means that a construction company has to commit a lot of people and resources to the project over a long time. When the procurement model and risk allocation limits the opportunity for a fair return on capital to about 50/50, contractors look at other options."
Construction companies working in the larger civil space are generally sophisticated, well-run businesses, says Bassett, and in order to run the business, hire, train and retain skilled people, invest in equipment and systems, and create and maintain the capacity necessary to build these larger civil projects, companies require a reasonable return on their capital.
"In recent years where that return has not been available on civil work in some markets, we've seen companies step away from large design-build and P3 infrastructure work given the returns and the risks. Outliers sometimes enter the market and provide capacity for a period of time, but over time we've seen that the model where contractors are asked to price based on an underdeveloped design is likely not sustainable in the civil space."
With companies deciding to reallocate their capital to projects where a return is more ascertainable, Bassett says there's been a move recently to more collaborative procurement models where project owners, designers and contractors work to develop the design well before pricing is committed.
"It's early days on these models, but they do start to get at the problem of pricing an incomplete design and some other imbalanced risk allocation on these projects," he says.
Travelers did the study because there was a lot of discussion taking place about infrastructure stimulus in Canada and also in the U.S. where President Joe Biden's hard-fought US$1-trillion infrastructure deal was signed into law in November and the stimulus in both countries will increase the likelihood of more larger projects.
"We were also noticing a pattern of poor financial results on larger civil work in both countries," notes Bassett. "Travelers is privileged to be the largest provider of surety credit – bonds – in North America, which allows us a line of sight on a large proportion of public construction work. We have years of data on project performance and made the decision to look at the data and see whether there were patterns or lessons to be learned."