It's not yet full steam ahead, but the federal High Frequency Rail (HFR) project for the Windsor-Quebec City corridor has got true momentum, delegates attending a recent P3 conference were told, with procurement ramping up and a team of 50 working to advance the project.
"It's one of the most innovative and most complex projects that I certainly have ever seen in my career, and certainly one of the largest projects in living memory," moderator Ilan Dunsky, a partner with Dentons LLP, told delegates during a panel presentation on the first day of the Canadian Centre for Public-Private Partnerships (CCPPP) conference in Toronto.
Panellist Vincent Robitaille, assistant deputy minister, high frequency rail with Transport Canada, added, "We're all anxious to have much better service for rail service in the corridor. We have significant momentum right now for the project."
The rail project would be built along a new transportation corridor 1,000 kilometres in length, linking Windsor, London, Toronto and Ottawa in Ontario and Montreal, Trois-Rivieres and Quebec City in Quebec. Currently Via Rail operates intercity passenger rail services in the Windsor to Quebec City corridor with a variety of private operators owning the tracks and stations.
Robitaille said it's expected the project with its electric trains would inspire a broad modal shift, getting people out of cars and planes and greatly reducing carbon emissions. Other benefits enumerated included spurring new transit-oriented developments, creating thousands of jobs and boosting connectedness for such areas as Peterborough and the Quebec City airport region.
It is projected there would be an increase in annual trips from the 4.8 million taken in the Windsor-Quebec City corridor today to 17 million by 2059.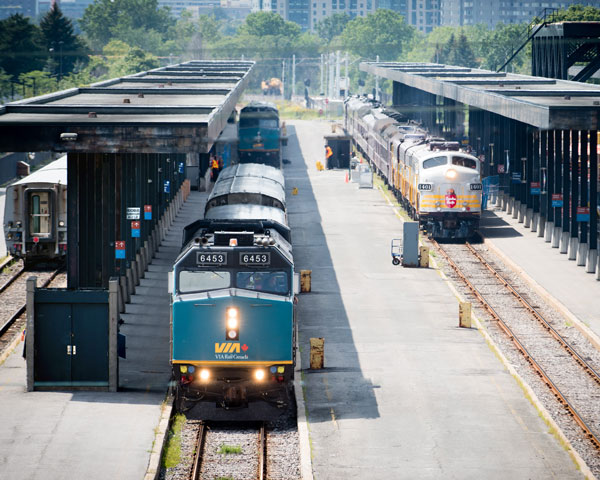 The 2022 federal budget provided Transport Canada and Infrastructure Canada with $400 million over two years to support development of the project.
The government will be looking for a private sector partner with a plan to procure the project as a progressive P3. A subsidiary of Via Rail is being established to serve as a dedicated project development office.
The request for expressions of interest (RFEOI) phase was launched in March 2022, with 54 responses received. An addendum to the RFEOI was issued on Oct. 31.  
According to its timetable, the government is only 24 months away from identifying a private developer partner. The RFEOI phase is considered pre-procurement; the RFQ will be issued this January, with two months in-market; and in late spring the RFP will be issued with a nine-month in-market phase. 
Next is a three-and-a-half-year co-development phase, taking the proposed project to 2027 or 2028, when a final government investment decision is targeted.
It is expected there could be three teams emerging from the RFQ stage invited to participate in the RFP.  
"People come to Ottawa and they talk about, when big projects come to the market, 'Are you prepared to think about alternative models, alternative financing?' Well, this is the mother of all projects in our lifetime and the government has been really serious about collaboration," said panellist Glenn Campbell, an assistant deputy minister with Infrastructure Canada.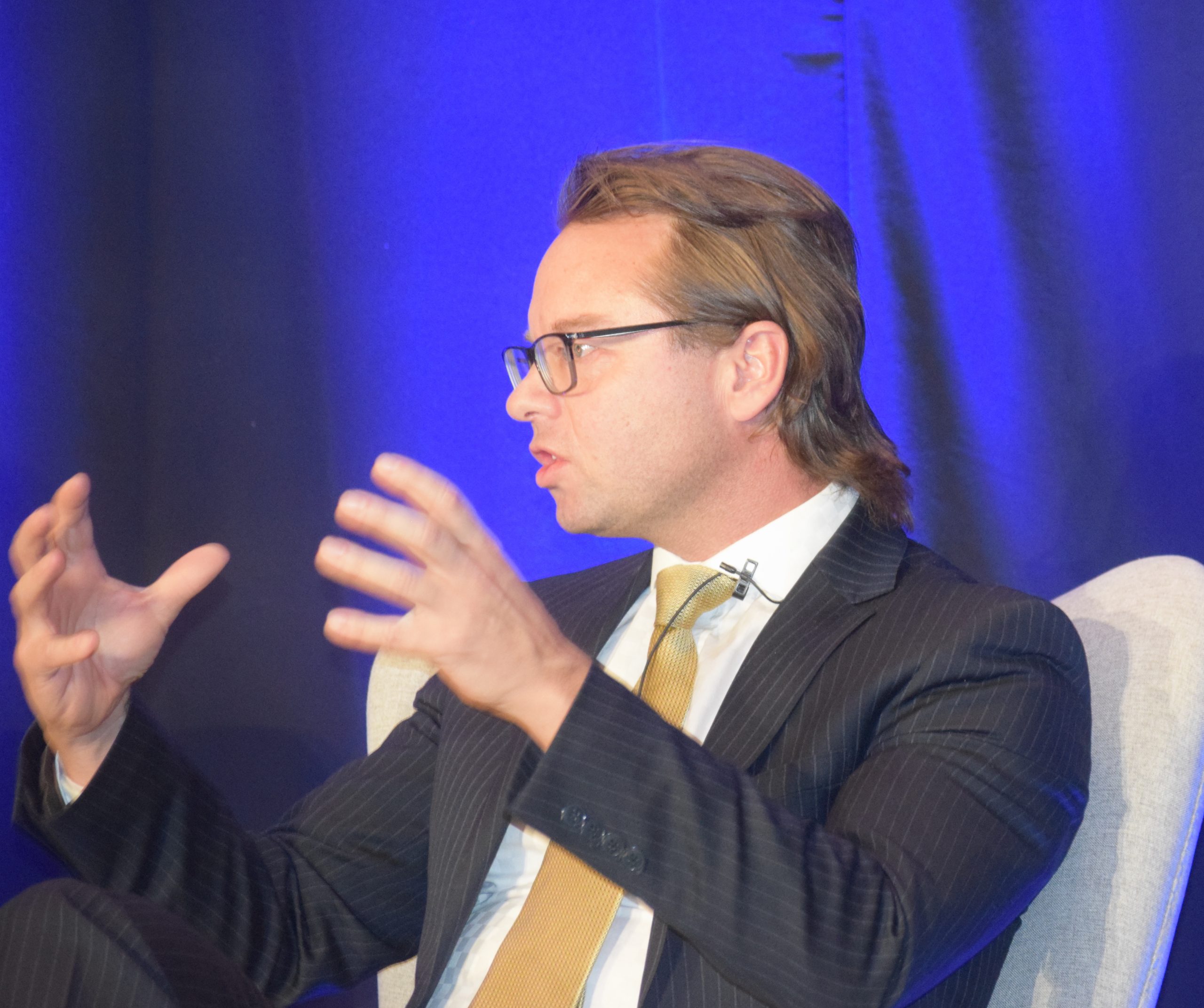 As outlined by Campbell, Robitaille and fellow panellist Patrick Kelly, who is director general with Public Services and Procurement Canada, the project comes with so many moving parts, aspirational goals and unknown technical components that at this point the progressive P3 model the government has in mind is pretty well open-ended.
Robitaille said requirements would include achieving a modal shift, attracting a minimum number of passengers and connecting to key cities. At this stage the routes are not specified, the technology has not been determined and it is uncertain how much if any high-speed sections of rail will be developed.
"The idea there is to get the best advice from the private sector," said Robitaille, starting with competitive bidding and then looking "at an integrated solution that takes into account the operation and service offering. So not starting from an infrastructure project, starting from the solution or the service that is needed for the project to be successful."
One reason the interdepartmental team has decided to go with a progressive P3, said Robitaille, is the project's size.
"No one can bankroll HFR," he said. "There is so much risk, you know, it's 1,000 kilometres. There's 40 Indigenous peoples that are impacted by the project. There are over 30 municipalities that are going to be crossed one way or the other."
Kelly said the big challenge in procurement is to offer incentives to innovate and to control costs while striving for excellence in engineering and design.
"We want to…have the best people on the private sector working with us," he said. "How do we tweak the incentive packages? How do we select the right team?"
The lengthy co-development phase reflects those challenges, Dunsky observed.
Given the open scope of the project, the panellists refused to assign an overall cost estimate. Campbell said, "This is an investment that needs to be thought about over the long period. So think about all the objectives."
Robitaille added, "When we look at the initial investment, we just need to be careful not to make a short-term decision where you build something that is cheaper, but then it doesn't have the ability to achieve the modal transfer and reduction of carbon emissions."
Follow the author on Twitter @DonWall_DCN.