A 63-year-old, 12-storey office building in downtown Toronto on Bay Street is the first deep retrofit project in Canada to achieve an Investor Ready Energy Efficiency (IREE) certification through the Canada Green Building Council (CaGBC).
The green certification was required for the developer to receive financing through the Canada Infrastructure Bank (CIB) that helped make the project a reality, says Brad Keast, head of development and construction at Dream Office REIT, the property's owner.
The project includes the replacement of "punched windows" on the west side with a curtainwall comprised of double-glazed low-E windows.
Zone heating and cooling will increase occupant comfort and variable speed pumps and fans used in heating, cooling and water will reduce energy costs and greenhouse gas emissions, says Keast, noting a 46 per cent GHG emissions reduction from the retrofit is projected based on energy modelling.
The building will be ready for tenant fit-out in April.
Keast says without the CIB funding, Dream's retrofit would not have been as extensive because of the high price tag.
Deep retrofits are often costly, complex and "very challenging" in part because no two are alike.
He applauds the collaborative effort between the CaGBC and the CIB to spur deep retrofits across Canada.
"One of the CIB's goals is to help create a market for deep retrofits so they can almost be an asset class on their own. I think it is a very smart approach."
Keast adds the IREE certification provides third-party verification which ensures every project applies industry best practices for baseline energy usage, operations and maintenance.
In Ontario and Western Canada, Dream has 19 properties undergoing modernization and decarbonization that qualify for CIB financing.
The $136.6 million in loans is "significant" for Dream's portfolio of buildings, with the developer committed to $170 million to its retrofit program, he says.
Gregory Balycky, the CIB's director of investments, sees the Bay Street office building retrofit as "an extremely positive" first step towards a broader goal of seeing many deep retrofits across Canada that reduce GHG emissions to meet the country's long-term targets.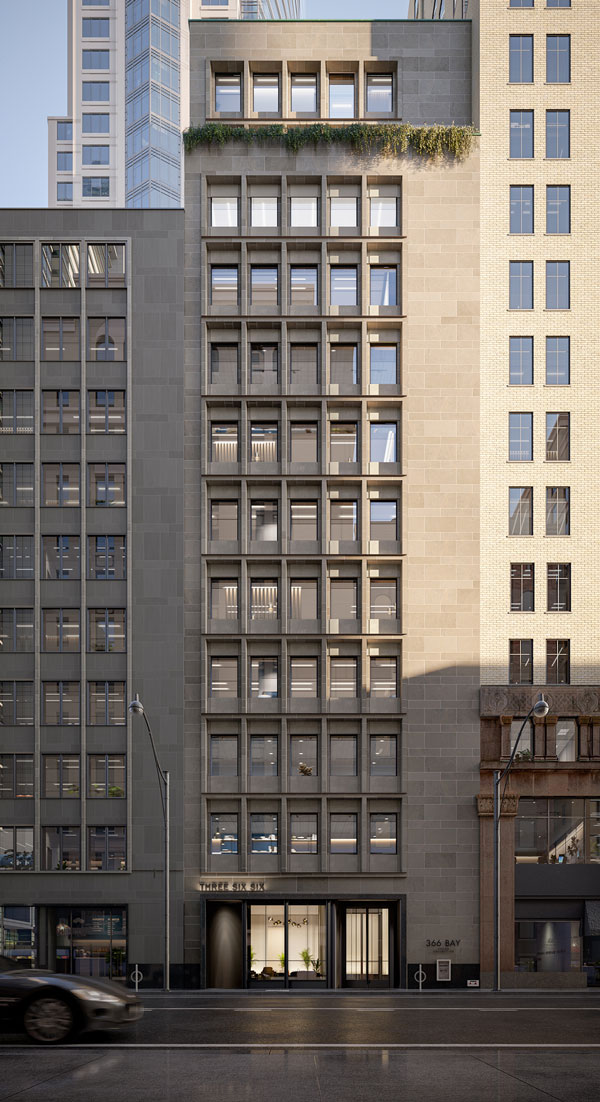 The financing, which enables deep retrofits for "significant decarbonization" that might otherwise not come to fruition, is provided to property owners and/or third-party aggregates, he says.
Important is that the IREE certification ensures "a level of standardization" in the development, implementation and measurement of retrofits, he adds.
"That standardization provides for a better understanding of the key risks and expected task flows associated with energy efficiency projects."
Energy savings from reduced operating costs will go towards repayment of financing, Balycky points out.
Keast says the office project at 366 Bay St. has taken "a little longer than expected, largely because we are the first one through (the IREE certification process)."
The building is Dream's most ambitious retrofit in a portfolio of nine small office properties it owns in Toronto's core.
"These are really irreplaceable assets. No one is building anything like them, especially at these locations."
The energy modelling consultant for the Bay Street project is Footprint, a member of Smith and Andersen Group of Companies.
Keast says as deep retrofits increase to meet federal government GHG targets the industry will need more energy consultants.
"I think everyone across the board is finding that having enough people with the skills to do the energy modelling — a very niche and technical skillset — has been challenging at times."