WINDSOR, ONT. — The Windsor-Detroit Bridge Authority has announced the kickoff of a new stage in construction on the Gordie Howe International Bridge between Windsor, Ont. and Detroit with the installation of the stay cables.
The cables will connect the towers to the bridge and road deck. The first two of 216 stay cables were installed on the Detroit side of the bridge over the week of Jan. 16.  
A stay cable is comprised of rope-like metal strands contained in a pipe, in this case a high-density polyethylene plastic pipe, explained a release. The installation process for each pair of stay cables will take about two to five days.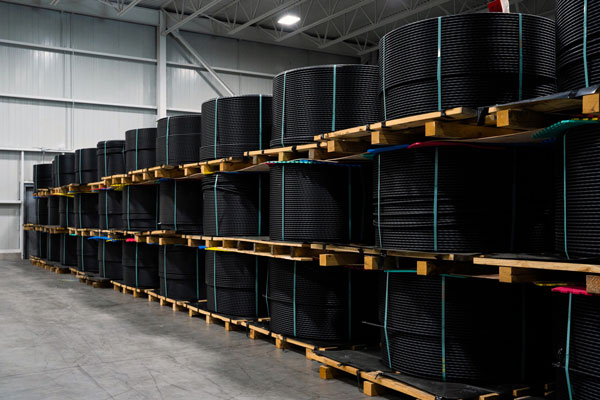 The ends of each metal strand inside the pipe are anchored to two points, an anchor box inside the tower and an edge girder on the deck. Once a pair of stay cables is securely anchored, the workers will move on the next pair.   
The cables serve two purposes, the statement indicated – they deliver the weight of the entire structure to the tower and, through tension, maintain the bridge deck's stability and placement. The towers and stay cables of the Gordie Howe International Bridge will be capable of supporting nearly 34 million pounds of weight.
"The first stay-cable installations are a significant achievement for the Gordie Howe International Bridge project. Bridging North America has been able to reach this point in the project safely and efficiently and we are extremely pleased with the work of our team," stated Michael Hatchell, CEO of the contractor consortium, in the statement.