A new research centre at the University of Toronto (U of T) will seek to find innovative ways to lower the impact of new housing and infrastructure construction on the environment by reimagining designs and the use of materials.
The Centre for the Sustainable Built Environment at the faculty of applied science and engineering will also look into where structures are built in an effort to mitigate their impact on the climate crisis.
Seven U of T researchers are teaming up with 12 partners from construction and related industries to find ways to build more housing and infrastructure without causing additional damage to the environment.
"The conversations we have with our partners can inform their design and construction, as well as the conversations they then have with their clients, raising everyone's level of knowledge and awareness," explains Shoshanna Saxe, associate professor in the department of civil and mineral engineering at the university.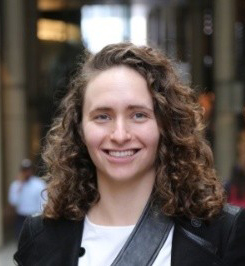 "We hope that by giving people — policymakers, designers and builders — the tools they need to address these challenges of building more with fewer emissions, we can improve outcomes across the built environment and create a more sustainable future for everyone."
The multi-disciplinary team consists of researchers with a wide range of expertise. By working with external partners, researchers can ensure the insights gained can be applied in the construction industry.
Saxe, a Canada research chair in sustainable infrastructure, says there are many reasons for setting up the centre, one being that the university wants to make an impact on what should be built and how.
"By partnering with industry, we can help accelerate the research translation and also have an ongoing dialogue about these important questions between researchers and industry that goes in all directions.
"We can hear what challenges they're facing in trying to wrestle with the question of resource use and embodied carbon and we can share what we're finding. The more we talk about this with more people, the more knowledge there is out there and the more change we can see for the better."
In addition to Saxe, other U of T researchers on the project include Evan Bentz, Chris Essert, Elias Khalil, Heather MacLean, Daman Panesar and Daniel Posen. External partners include Colliers, the Cement Association of Canada, Chandos Construction, Mattamy Homes, Northcrest, Pomerleau, Purpose Building, Inc., ZGF Architects, Arup, SvN Architects + Planners, Entuitive and KPMB Architects.
Researchers will examine a number of issues, one being how much housing must be built to meet socio-economic needs.
"We say we need 1.5 million units in Ontario but that says nothing about, 'How many square metres is that? How many bathrooms is that? How many kitchens is that?' It's more than, 'Which types should it be?' but, 'How much space does that mean?'
"If we build 1.5 million, 3,000-square-foot homes, the environmental impact will be catastrophic. But at the same time, we know we need housing and can't build 1.5 million, 100-square-foot homes because that wouldn't be enough. We need a balance between what people need to live happily and in dignity and not so much consumption that we destroy our environment."
The team will also delve into the shape and structural designs of buildings, what materials should be used, how to optimize the space in buildings and reduce use of resources and the effect of urban sprawl.
"We are living in an unsustainable amount of space," notes Saxe. "The bigger the building per person, the more pollution there is. It's bad on the construction side and then it's bad when you have to operate it."
Houses in Canada are 30 per cent bigger than they were in the '90s and 100 per cent bigger than they were in the '50s, she says.
"Even if we go back to living more along the lines that people lived not that long ago, they would have a much lower environmental footprint."
Saxe says it's better to build many more multi-unit buildings close together so there is more efficient use of infrastructure.
"It takes 10 times more material to provide water and sewer pipes to a suburban cul-de-sac, per capita, than it does to a downtown neighbourhood. You just need way, way more infrastructure per person when you build low-density with non-linear streets than reasonable densities with buildings close together."
Building more of a structure above ground will also improve the environmental bottom line, according to Saxe, as concrete basements account for a high proportion of emissions due to construction. Data from an earlier U of T study pointed to the fact concrete basements were by far the largest driver of material use.
"Underground construction takes up way more resources for what it delivers. If you have one storey of a house underground, about 40 per cent of all the materials in the house will be in the basement. You can have exactly the same size house above ground and it would have way less environmental impact."