Panellists gathered for a recent Urban Land Institute session on creating housing for the rapidly growing metropolis of Toronto offered hope that city builders can find the right mix of supports going forward even though most commentators describe the current situation as a "crisis."
Former City of Toronto chief planner Jennifer Keesmaat, now CEO of the Keesmaat Group, led a discussion that included contributions from Frank Lewinberg, partner emeritus at Urban Strategies, who recalled lessons learned from the acclaimed 1970s St. Lawrence neighbourhood development, and Heela Omarkhail, vice-president of social impact at the Daniels Corporation, which is spearheading the massive revitalization project for Toronto's Regent Park.
City councillor Brad Bradford, who's currently running for mayor, rounded out the quartet. The May 17 Toronto session was billed as Housing Affordability: Success is in the Mix.
It's clear governments and the non-profit sector will have to play integral roles in getting homes built alongside private sector developers, Keesmaat said.
"We're growing at an astronomical rate," she commented. "Despite our population growth, we have not seen our housing stats increase substantially after 2016, and this is why we have an affordability challenge. And the myth that the market will just take care of affordability is something that we've really grappled with and come to terms with over the course of the past five years."
There is no avoiding significant subsidies from governments will be required, Lewinberg said.
Other recommended measures he and other panellists listed included collaborations between various parties including leaders such as Daniels; a full suite of incentives such as reductions in development charges and HST; and identification of just the right combination of fully subsidized rental units, just-below-market rentals and market rentals, often involving different resident tenures.
"There has to be some money from government," said the veteran Lewinberg, who worked on the mixed-income St. Lawrence project over 40 years ago. "It's not enough for the city to provide land, there has to be money coming from the federal government.
"If there isn't, we don't stand a chance."
Amidst various successes and failures over time, governments have not met the needs of Toronto citizens with the lowest incomes since 1990, Lewinberg said.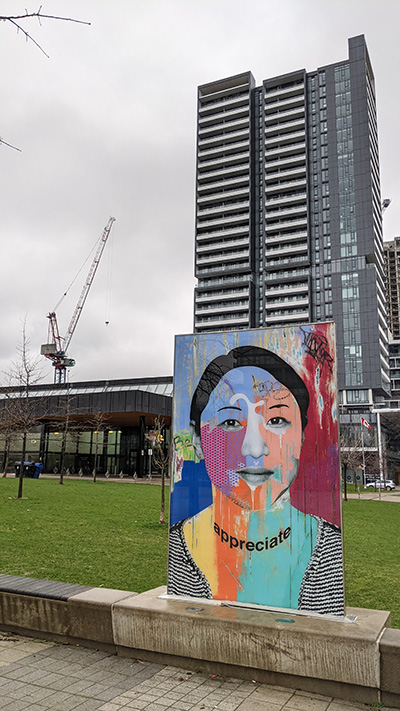 "Those people continue to need. And more and more people are coming, refugees and so on, that need that kind of housing and must have it, and we won't get that without more money from federal and provincial governments."
Bradford, trained as an urban planner and currently chair of Toronto's Planning and Housing Committee, discussed his uneven experiences dealing with proposed affordable housing projects. He said too many of his colleagues on city council do not seem to understand there is a critical level of subsidies that make projects with social housing work financially.
"The cross-subsidy model that we're talking about, that is how we unlock housing here, where the market units cross-subsidize the affordable units," he said. "So the poison pill or the weaponization of affordable housing, the conversation is what, 50-per-cent affordable? That's ridiculous. Or 30 per cent affordable."
The cross-subsidy model leads to the "unlock" that developers can live with, Bradford said.
He explained there is also dysfunction at the public consultation stage, when as an example the city and developers may have apportioned a unit mix in a 30-storey building in a 30-storey neighbourhood "on top of a billion dollars in transit infrastructure," but a councillor plays a "hero" role by knocking the building down to 15 storeys.
"I'm like, 'wow, we just lost 15 storeys of affordable housing,' and yet the politics of it is you end up being rewarded at the ballot box," he said. "So how do we create that culture change? How do we move from saying no to saying yes to housing opportunities?"
Lewinberg and Omarkhail described optimal mixes of government subsidies leading to the right combination of market and below-market residences at the St. Lawrence and the revitalized Regent Park communities respectively, with extensive social amenities such as community centres and business opportunities also essential.
"One word that jumps out is partnership," said Omarkhail. "That's really what it took. The ability for a private company to partner with government and bring our thinking, our experiences and really help shape the process was critical.
"The other thing the private sector has an ability to do is leverage our networks, relationships and capital to bring more to the table."
Ideally, she said, there is flexibility within the planning process.
"The plan hasn't been static. It's been rezoned twice, and there's a third rezoning underway. Each time it's been to capitalize on emerging opportunities."
Follow the author on Twitter @DonWall_DCN