The Ontario government continues to roll out legislation to spur the creation of housing but as delegates heard during a panel discussion at the recent Association of Municipalities of Ontario (AMO) conference, the hurdles remain high and wide.
On Aug. 21, the first full day of the conference held in London, Ont., Premier Doug Ford announced a new $1.2-billion Building Faster Fund offering incentives to municipalities to approve housing more quickly. The next day during the panel discussion, Ontario Chamber of Commerce senior policy analyst Sara Beyer asked a pointed question.
"I've heard folks talking about, why aren't we offering things like production subsidies for affordable housing the way that we are for electric vehicle battery manufacturing," said Beyer. "We're in a housing crisis. Let's really prioritize it in the same way."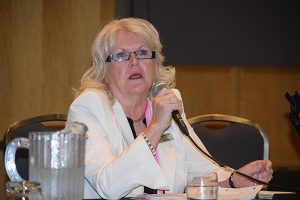 The session was billed as a discussion of the "Evolving Provincial Housing Framework" but the panellists frequently addressed longstanding systemic problems in creating housing.
The other panellists were Bonnie Clark, warden of Peterborough County; Eldon Theodore, partner with MHBC Planning, Urban Design and Landscape Architecture; and Carrie O'Brien, land development planner with Drewlo Holdings.
Burlington Mayor Marianne Meed Ward served as moderator.
"We all have a role to play in housing, every level of government, the development sector, the nonprofit sector," said Meed Ward. "It will take all of us doing our very best to address this crisis."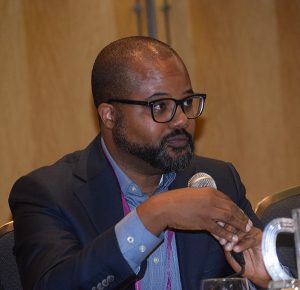 In response to Meed Ward's prompting, each of the panellists offered examples of barriers to getting housing built.
Clark noted there are 14,000 families on a waitlist for affordable housing in the Eastern Ontario Wardens Caucus region alone and the wait might be 10 years. She said she supported the goals of Bill 23, the More Home Built Faster Act, but it has left her county hamstrung.
"It freezes, reduces and exempts development charges, community benefit charges and parkland dedications," said Clark. "This has a huge economic impact for the bottom line on our budgets."
Meanwhile, Clark said, municipal governments are striving to find enough planners and building inspectors to handle the new planning and permitting processes.
Theodore spoke approvingly of how the City of Toronto is introducing as-of-right approvals for multiplexes alongside singles and semis in low-density neighbourhoods and suggested that model should spread across the province.
But along with that flexibility, he said, municipalities need to promote diversity, equity and inclusion within neighbourhoods.
"We need to avoid situations where words like 'character' and 'stable' neighbourhood become weaponized tools to prevent change, or to protect people's property values," Theodore said.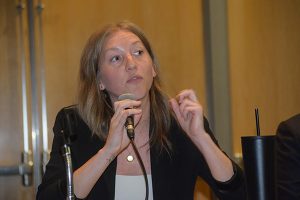 He also suggested "heavy" predevelopment consultations between developers and municipalities can serve to address difficult issues but at this point there is a hodge-podge of systems across the province with different acronyms in every city. And the paperwork is more onerous for applicants, he said.
Beyer outlined issues addressed in a paper on affordable housing she co-authored for the Ontario Chamber called Home Stretched. The lack of affordable housing in communities of all sizes is having real ripple effects for businesses, she said, pricing people out of their communities, and in particular, pricing out the workers needed to build more housing.
"The bottom line, certainly from a moral perspective, but also from an economics perspective, more affordable housing is good for everybody and it's good for the economy," said Beyer.
Among recommendations contained in the chamber paper, policy-makers were urged to align targets, regulations and approvals between levels of government, such as the one-window digital platform approach taken in a Simcoe County pilot project; and to adopt new methods and technologies to streamline parts of the process, such as Lean Sigma methodologies and e-permitting.
Several times O'Brien addressed the problem of municipalities being unprepared to process development proposals. A lack of suitable zoning results in project delays, which costs money.
"The solution to that…is updating your zoning bylaw to ensure that it reflects what you're intending for the direction of your official plan and that it allows for that wide range of uses," she said.
She pointed to the Planned Unit Development Zone (PUD) regime in Woodstock, Ont. as a welcome alternative to conventional zoning. PUD, known by different names in other municipalities, provides greater flexibility in building siting, mixing of housing types and land uses. Prescriptive zoning standards relating to setbacks, building coverage and other requirements are eschewed in favour of standards negotiated between the proponent and the municipality.
"That zoning allowed us to move forward with development in a really fast pace," said O'Brien. "We were able to purchase and start construction on a piece of property in Woodstock within nine months because of that PUD zoning."
Follow the author on Twitter @DonWall_DCN