Where can you experience the paranormal Toronto?
If you talk to the people at The Haunted Walk, the company behind a series of popular ghost tours and purveyors of paranormal adventures, they can exist in everyday infrastructure like sewers, bridges and tunnels — even at the country's tallest antenna, the CN Tower.
Jim Dean, creative director of The Haunted Walk and host of the Haunted Talks podcast, notes Toronto's history involves centuries of rerouting or covering up waterways and digging new tunnels, anything from sewage conduits to subway routes.
Is it a stretch to believe that something unexpected would call one of those tunnels home?
He loves the story of the Cabbagetown Monster, reported in the March 25, 1979 issue of the Toronto Sun, it involving a man who identified himself as Ernest.
"So Ernest is taking care of some kittens and a couple of them get loose, and as he's trying to find them. He comes across a sink hole between his apartment building and the next. He's wondering if the kittens can be down there and hears strange and ominous sounds.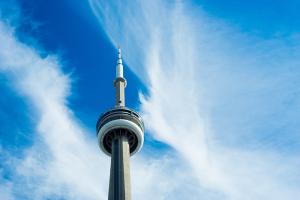 "So Ernest grabs his flashlight and decides to slowly make his way, which would be very terrifying and claustrophobic for a lot of us. Suddenly his flashlight reveals what he only could only describe as a small creature, thin with long legs — like a monkey the size of a child, with intensely red glowing eyes, which tells him to 'get out.'"
Gollum? Cryptid? Ojibwe water spirit? Hoax? Dean says Ernest's story is more compelling because he had to be coaxed by the reporter to tell the story and did so reluctantly, understanding that he might face ridicule for coming forward.
"If we ask ourselves what could be down there, the honest answer is that we don't really know," Dean says.
Another example of haunted infrastructure is the Old Finch Avenue Bridge, spanning the Rouge River near the Toronto Zoo. The structure is a Bailey Bridge, quickly erected after Hurricane Hazel, which pounded the area in 1954.
"The story goes, as you walk across the bridge at night — which we don't recommend, as it's a single-lane bridge — you may hear the disembodied, high-pitched screams of a young girl," Dean says.
"Some say you need to be there at the right time of year, like Halloween when legend says the veil between this world and the next is at its thinnest. Others suggest you go to the centre of the bridge and sing Happy Birthday. If you yell out 'happy birthday, Candy,' it will result in this this blood-curdling shriek."
Nobody knows who Candy might be, but urban legends suggest a young girl was killed on the bridge on the way home from her birthday party.
Many people are already familiar with Lower Bay Station, a briefly-used stop on Toronto's Yonge-University TTC Line. Abandoned in 1966, it's still frequently used as a set for film shoots.
"But film crews have apparently refused to work there after seeing the ghost of a lady in a red dress hovering above the tracks," Dean says. "More interesting, they say the apparition has no legs."
He notes the city's first non-denominational cemetery once existed in the area, before the bodies were moved to the Lower Bay Station. Or perhaps only partially moved, so that only the leg bones of the Woman in Red made the transition.
This month, Haunted Walk has been conducting a paranormal investigation at the top of the CN Tower.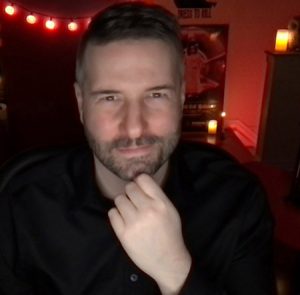 "Our premise is that the tower is a kind of giant antenna," Dean says. "If it's used for earthly signals, could it be used to receive spirit communications from the other world?"
Even the grounding system that allows the tower to dissipate lightning strikes may generate the type of energy that encourages spirits to manifest themselves.
"The CN Tower isn't thought of as a spooky space or a traditionally haunted place," Dean says. "But the initial reports are that our investigators experienced a high degree of communication. We're asking ourselves, if we experience paranormal activity at the CN Tower, what places aren't haunted?"
Haunted Walk offers ghost tours and paranormal adventures in Ottawa, Toronto and Kingston.