The Canada Training Benefit unveiled by the federal government is designed to help create a skilled workforce for Canadian employers, according to the 2019 budget.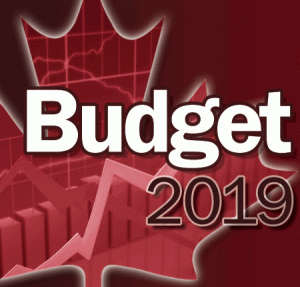 The new program will be launched with an investment of $1.7 billion over five years, starting in 2019-20, and $586.5 million per year each year thereafter.
One component of the new training package is a non-taxable Canada Training Credit for workers between the ages of 25 and 64 through which credits of $250 are accumulated each year, up to a lifetime limit of $5,000. The credit can be used to fund up to half the costs of enrolling in a training program at colleges, universities and eligible institutions providing occupational skills training, beginning in 2020.
Finance Minister Bill Morneau said in his budget speech the program "will give working Canadians greater confidence about their ability to provide for their families down the road.
"For employers, it will mean a workforce that has the skills and confidence needed to help grow the businesses, and our economy."
The budget said the program would "provide income support during training and offer job protection so that workers can take the time they need to keep their skills relevant and in-demand."
The program also includes support during training through the Employment Insurance (EI) program. Workers will be eligible to receive up to four weeks of income support through the EI program, with those taking training and not receiving their regular pay eligible for support for living expenses such as rent, utilities and groceries.
The EI training support will cover 55 per cent of average weekly earnings. Workers need to accumulate 600 hours of insurable employment in their qualifying period to be eligible.
The budget said the government will work with the provinces to develop leave programs to enable workers are able to keep their jobs while undergoing a training program.
Employers will also be eligible to receive a new EI Small Business Premium Rebate as part of the package.