Nearly 37 years have passed since Susan Boorman first stepped into the world of apprenticeship training.
"I was 12 when I started," she jokes.
That's not true, of course, but Boorman was young and green at the time. She also didn't know a lot about apprenticeship training and had to learn — quickly.
Boorman has always embraced what she calls the "sink or swim" method throughout her career, and it has worked.
"I can tell you I do a very fast dog paddle," she says. "I've naturally just learned the trade as I've gone along."
Today, Boorman is director of education and training at IBEW Local 353 which entails overseeing night school class training for members at four centres across the province. She's also a prime example of how women can succeed in the construction industry — not just in the field, but on the administration side.
Boorman had no formal training — just a high school education and her own abilities — when she was hired in the early 80s by the Toronto Joint Apprenticeship Council (JAC).
"I seemed to have a natural aptitude for administration and that was what the director of apprenticeship for the JAC saw in me way back in 1983 so that's how I got into apprenticeship and training."
Her career has taken a few twists and turns since then.
She was at the JAC for 22 years in a variety of roles. She was executive assistant, apprenticeship co-ordinator and assistant training director. It was a small office and she wore many hats.
Eventually, she decided it was time for a change and in 2006 became manager of human resources at the Electrical Contractors Association of Ontario (ECAO). The role entailed dealing with apprenticeship on a national level.
In 2013, she made the jump to IBEW Local 353 as apprenticeship co-ordinator.
"It was another leap on my part and one of those things in your professional career where change is a good thing. I had an awesome experience at the ECAO but it was sort of like, 'It was time to move on.' I have many contacts in the industry so I was able to work with the business manager and the then director of training."
Boorman was only there five months when the director's job became available.
"I went into the business manager and said, 'Okay, who's going to take over this job?' and he looked at me and said, 'You're going to do it.' "
That was it. She became the new director of apprenticeship for the union. And, since then she's never looked back.
"It's challenging for me, personally, and that's important," says Boorman.
"My roles have always been challenging and I really like the fact that in our industry, because it is so technical, there is diversity of work, a variety of work, and the pace in the change of technology really challenges our people to keep pace."
While challenging, Boorman says the electrical trades are a great career path for women because, not only are the wages and benefits good, there's flexibility as different shifts are available to working women.
The trade can also be used as a springboard into other careers, she says.
"They don't necessarily have to stay electricians throughout their career. They can take that licence and move into other areas like safety training, trades training, inspections, all of those things that are related to the trades."
Over the years, Boorman says the number of women entering the trade has increased, however, the percentage is still small in comparison to men. Only about two per cent of Local 353 members are women.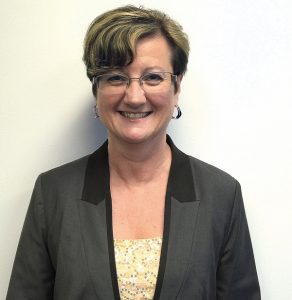 Government has been pushing initiatives to get more women into the trades, but Boorman notes that women, or men for that matter, will only pursue training if it's what they really want to do — and can't be forced.
"You can't slot somebody into it because they're either a target group or mom and dad says you have to do it. It's a personal choice, so the women who apply, it's because they want to do it."
Boorman says that women who enter the trade don't consider themselves different from their male counterparts.
"The women who are in the trade want to be identified, as their brothers are, as an electrician. That's what they want to be identified as."
They're not different, she says, as they do the same training, jump through the same hoops, perform the same jobs, and have the same certificates.
Boorman says the IBEW has always been inclusive of women in the trades. She personally knows of one woman who went through her apprenticeship 20 years ago and is an electrician as well as cabling specialist.
"So, the opportunity is there if somebody wants to grasp it. And, with respect to applying to the trades, everybody starts out with the same thing. You've got to have your Grade 12, your math, physics and English. So, for everybody coming in it's a level playing field. I think that's one of the things that's attractive for women coming in because it doesn't say that you have to be six foot six and be able to play basketball."
Boorman's greatest reward is seeing a trainee — whether it be male or female — become a journeyperson.
"They come in and say, 'I just want to shake your hand and thank you for all the help that you've given me.'
"It's genuine satisfaction to see the women that I've helped, and the men, go through the various careers and paths and know that I had a little bit of input into the decisions they've made. That's where I get the personal satisfaction from."