The Spanish Flu of 1918-1919 was disproportionally fatal to Toronto construction workers. It's a small fact buried in a pandemic that killed an estimated 50 million people worldwide and 50,000 in Canada alone. But until recently, the Canadian experience with the Spanish Flu has largely been relegated to the status of a very large footnote. We see the big picture but have little insight into how it affected the lives of working Canadians — including construction workers.
Karen Slonim, a health educator, researcher, lecturer and part-time professor remains fascinated with the flu, not because of the "shock and awe" associated with the disease, but out of a desire to better understand who got sick and why they were more or less likely to die. Her PhD dissertation at the University of Missouri-Columbia was Send Only Your Serious Cases, an anthropological analysis of the 1918-19 influenza epidemic in Toronto.
For many years, few people studied or wrote about the Spanish Flu, she notes. One of the reasons that the details of life during this pandemic weren't more faithfully captured is the stoic outlook of people who had just experienced World War I and who were generally more accustomed to diseases, such as tuberculosis.
"When I went through Toronto newspapers of the time, there were days when a thousand people would die, and the story would appear on page seven," says Slonim.
"It was an update. Until the pandemic hit its peak there wasn't a fixation on it."
While construction projects are always a part of daily life, Toronto's construction workforce had been significantly depleted during the Great War. Even when soldiers returned, the number of able-bodied men available for construction work was limited.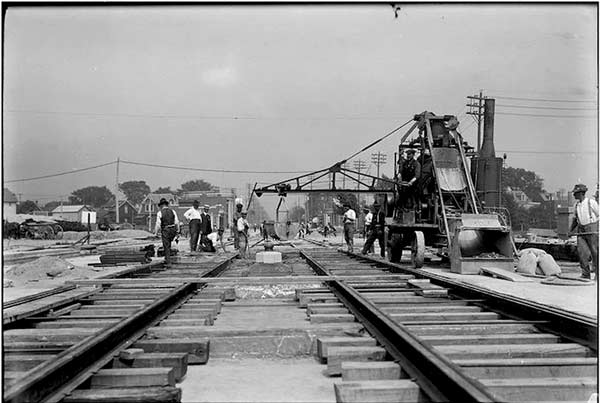 However, important projects, such as the construction of the Bloor Viaduct, continued. Construction began in 1915 and a scaled-down opening ceremony took place in October 1918, during the pandemic.
According to the City of Toronto archives, mayor Thomas Langton "Tommy" Church interrupted the fourth speaker with the bracing comment: "We will not have any more speakers for, if we keep you any longer, we will be violating the Medical Officer's regulations as to gatherings of people."
Spanish Flu wasn't understood as a virus, but the protocols of infection most definitely were. People avoided personal contact, masks were worn to avoid infection and schools were shuttered.
"People, including construction workers, continued to go to work, but not at normal levels," says Slonim.
"The Spanish Flu also predominantly affected people between the ages of 20 and 40. It was killing the working population and if they were sick, they were off sick for a long time."
Although records aren't complete, Toronto census documents list influenza deaths by occupation for 791 people who lived in Toronto.
Construction workers experienced one of the highest mortality rates at 9.42 per thousand, eclipsing manufacturers (1.96), transportation workers (3.34) and finance employees (2.51). From Sept. 1 to Dec. 31, 1918, 159 construction workers died out of an at-risk group of 16,886.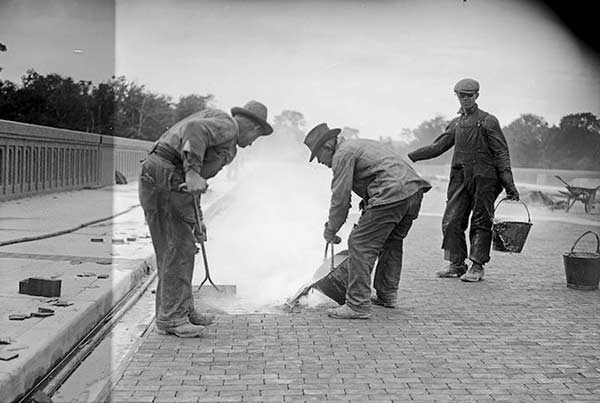 Why construction workers?
In part, returning soldiers turning to construction hadn't had time to fully recover from the stress and rigours of war.
"I also suspect that some of it could be attributed to a culture among construction workers that says that work has to get done, even if you have no time to convalesce," says Slonim.
"A construction worker is keenly aware of the gap left by his absence on a construction project."
While much of the work was outdoors, the health and immune systems of construction workers may also have been compromised by occupational factors that included breathing dust and contaminants, such as asbestos, associated with work a century ago.
"Our construction workers are unsung heroes," Slonim says.
"They push and they build against adversity. Even today, the health consequences of their work efforts don't receive the attention they deserve."
Slonim found another correlation that associated lower incomes with higher mortality.
Canadian census data indicates that Toronto construction workers during the period brought home a modest salary of $20.33 per week with only agricultural workers bringing home less at $14.65. Transportation workers earned $24.98, while finance workers earned $26.78.
She associates lower wage rates not with reduced medical care, but with compromised health.
"Constant stress damages your immune response," she says.
"If you're struggling to pay the rent or make ends meet it makes you more susceptible. If you're working long hours or several jobs, your sleep might be disrupted. We also might associate lower wages with a less healthy diet."
Does the Spanish Flu pandemic hold any important lessons for a world facing Covid-19?
Slonim thinks so.
"The story of the Spanish Flu pandemic and 1918 isn't the story of a disease," she says.
"It's the story of a society that came together. People cared about each other and the community. That's the lesson of the past. Our ability to survive a pandemic is directly related to our ability to care about each other."