The Nicole LeClair Welding Bursary Award to support post-secondary welding students is only in its second year but it has already grown.
In its inaugural year last year, one student received a $1,500 bursary, but this year, four bursaries will be issued in the amount of $2,000, thanks to support from Linde, a Connecticut-based global industrial gases and engineering company. The company will provide US$5,000 every year for the next three years.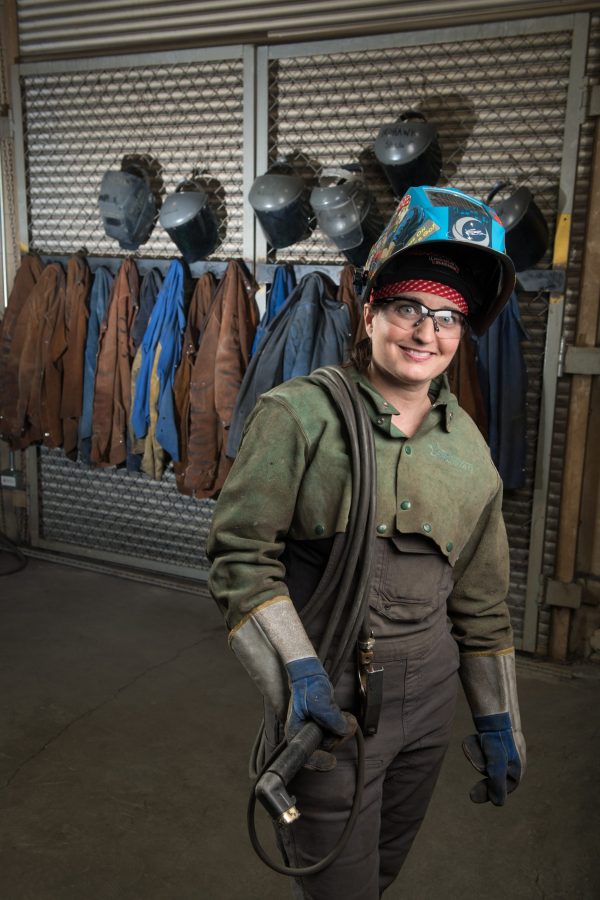 "I'm really encouraged and excited that despite the fact that it's only been around for a year, it's already got this kind of support. Now, not only can I support one student every year, I will be able to support four students at least for the next three years," said LeClair.
"I'm hoping that maybe other companies will also get on board. My bursary is just for Ontario students, so by supporting it not only will they get a tax receipt, they are helping close the gap, educate welders and get qualified employees in the future. It's a win-win situation."
The award is open to anyone pursuing welding at the post-secondary education level at a private or publicly funded institution in Ontario. Applicants must be residents of Ontario and may be entering into any year of program study. Bursaries will be paid directly to the post-secondary institution at which the applicant is registered to offset student tuition and fees, the award website indicates.
While applications are usually due in the spring, this year, due to the COVID-19 emergency, the deadline has been extended to June 30.
I'm looking for the person that shows me the true passion they have for the trade,
— Nicole LeClair
Mohawk College/Sheridan College
"Although I did have a lot of applicants, it wasn't quite the same number I saw last year. I think it's due to the state of the world right now," said LeClair. "People aren't thinking about applying for something that is happening in September so we extended it."
The bursary supports students who are in financial need.
"The key thing is to help alleviate a financial burden to college students," said LeClair. "I didn't want the financial burden to be the one thing that stopped them if they have a passion to pursue the trade and $2,000 against their tuition can help."
LeClair is a welder fitter, a welding engineering technologist, a level one visual welding inspector, is Red Seal certified and recently got her international welding engineering technology diploma. She is now a welding professor at Mohawk College and Sheridan College.
The motto of the bursary is "strive, persist, be in it with all your heart."
"Those are the kind of people I'm looking for. Those are the people I want to support," said LeClair. "When I was younger I was the recipient of a bursary from the Canadian Welding Bureau and I want to pay it forward. They can also put it on their resume."
She is also looking to connect with students through the bursary program, encouraging winners to keep in touch and reach out if they need anything.
"They can reach out to me anytime, ask questions," said LeClair. "I want to be part of their journey. I like the mentoring aspect of it."
The application process is fairly simple, she noted. Other than providing basic information and attaching a copy of transcripts, LeClair asks applicants to write a short essay about why they feel they are the best applicant for the award.
"I'm looking for the person that shows me the true passion they have for the trade," LeClair stated.
The CWB Welding Foundation is hosting the application process for the bursary.
Follow the author on Twitter @DCN_Angela.