Young women should take the time to learn about all the different careers construction has to offer and find out if there is anything that piques their interest before deciding whether or not it's the right fit for them.
The women on the panel at the International Women's Day #BreakTheBias BOLT Speak-Out shared that advice with the students who attended the virtual event March 8. The event was hosted by the BOLT Charitable Foundation.
"Sometimes young people feel like they should have it all figured out, that they should have that plan, two years, five years, 10 years," explained Raly Chakarova, executive director of BOLT and the moderator for the event. "I think it's great to hear that it's OK to test out new things because you don't know what it is that you might really fall in love with.
"Now is the time to try things out because the worst consequence is you didn't like it," she added. "Now is your moment to take a chance, enter a competition, try things out, take a course, shadow someone."
Over 1,100 students from 50 classrooms across 34 schools in Toronto attended the event.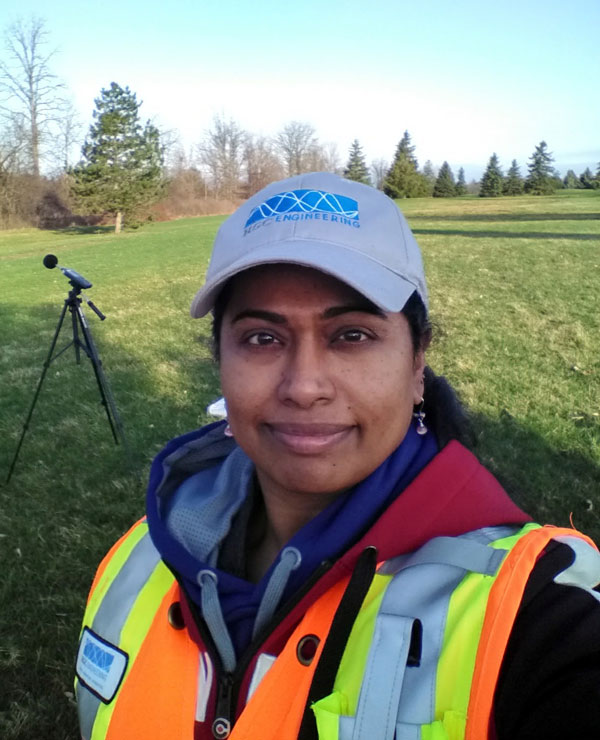 "Your career path won't necessarily be straight and narrow but it doesn't mean that you're not going to find what you love," stated Caroline Kim, senior associate at Bousfields Inc.
"In fact, when you do take different paths and try different things you do end up finding something that you do love and that you're passionate about. When you're passionate about something you're most likely very good at it."
Kim began her career as an architect but moved into urban design as she "developed a love for designing cities and parts of cities." Over the years, she has worked in both the public and private sector.
"I definitely recommend trying both the public and private sector because when you are in the public sector you get to meet everyone, all the developers. You get to see all the different types of applications, all the different types of architects and it was a great experience," she said.
Journeyperson steamfitter and member of UA Local 46 Kayla Bailey said she was on the university path throughout high school but ended up going into the trades.
"My mom is a tradeswoman, so I always knew that it was an option, but I actually spent most of my high school getting ready to go to university. It wasn't until I started looking into the cost of university…I realized I wasn't going to be able to afford it so started looking at the trades a bit more," she said. "Even if you don't really see yourself getting into the construction industry, I can tell you there's lots of opportunities to be creative and there's lots of opportunities for growth."
The women also talked about the challenges and barriers they faced as females in a male-dominated industry.
Judy Tebbutt, a finishing superintendent with Tridel, said she was in her early 20s when she started and admits it was intimidating walking onto the jobsite.
"When I came onsite it was more finding my space and finding a way not to be intimidated or discouraged by what was going on around me which can happen," said Tebbutt. "I'm tiny and small to be on a construction site so it's hard enough to be that size and be that young and be culturally different than everybody around you. I found that you just don't let it discourage you. I have a strong personality, so it was easy for me to fight any kind of stereotype that was going on around me, but I know for some people it's not that simple."
Acoustic engineer Sheeba Paul said she was one of the only women in her firm when started with HGC engineering 22 years ago and was often the only woman in meetings. She was lucky to have mentors who helped her and allowed her to grow. But she also had to hold up her end of the bargain and be good at her job, she noted.
"You want to be good at what you do. You want to make sure that you learn and you feel confident in your ability to do the work," Paul advised the students who attended the virtual event.
"Learn from your mistakes and keep asking questions. Keep learning and get out there and get as much experience as you can on different projects. Just be confident in yourself that you do have the ability, you do have what it takes to be at the table with the other people who often are men."
Follow the author on Twitter @DCN_Angela.