It has been slow going for Ontario's unionized ICI sector this bargaining season with few new deals ratified barely a month before all collective deals expire.
By law in Ontario ICI collective agreements expire every three years, with this term's deadline set for April 30. Electrical workers reached a deal Feb. 17, the ironworkers were voting whether to ratify their tentative agreement March 28 and 29, but in other sectors serious negotiations are just beginning.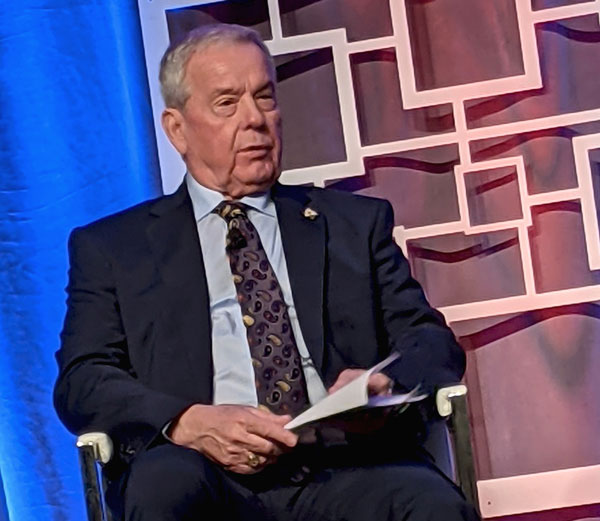 Wayne Peterson, executive director of the Construction Employers Coordinating Council of Ontario, said after a conference call with employer bargaining representatives March 26 he had been told while discussions of non-monetary issues have been progressing, in some cases the parties were far apart on wages.
"A lot of language issues have been settled," he said. "So it's really going to come down just to dollars and cents. Some of the groups have met and there's still a wide gulf there that has to be addressed."
The electrical sector's settlement was for an 8.6-per-cent wage increase over three years, with a total increase of $6.05 per hour plus an escalator clause to match other large increases.
Representatives of the Ironworkers' union would not divulge terms reached in their tentative deal until the agreement is ratified.
Negotiators for the plumbers/pipefitters and the insulators both said they hoped to be able to reach deals by the end of April but in the case of Dave Gardner, president of the Heat and Frost Insulators Local 95, who is negotiating for the Insulators Employee Bargaining Agency, serious talks have not yet started.
"Heat and Frost Insulators negotiating is going slow," Gardner reported. "We still have not met with our employers yet."
He said March 30 was the tentative start date for negotiations with the Insulators Employer Bargaining Agency.
James Hogarth, business manager of the Ontario Pipe Trades Council, negotiating on behalf of the Plumber/Pipefitter Employee Bargaining Agency, said recently the relationship between pipefitters and their employers is an "all-time high" as bargaining proceeds.
"Obviously, negotiations are ongoing right at the moment," said Hogarth, who is also president of the Ontario Building and Construction Trades Council of Ontario. "We hope to have that wrapped up before the end of April if all goes well."
Peterson said formal negotiations in many sectors would begin in the next week, starting April 4 for many, with the boilermakers, bricklayers, carpenters, glaziers, plumbers, pipefitters, millwrights, operating engineers, refrigeration, roofers, sheet metal and sprinkler fitters all set to sit down.
"The next two weeks are when I see a lot happening," said Peterson.
Despite what Peterson acknowledged is a slow start to negotiations, relationships are good, he said. The initial informal discussions on non-monetary issues have not been contentious, with issues such as room and board, travel, mobility and parental leave not creating divides. Even an issue that emerged during the last negotiations in 2019, name-hiring – the right of an employer to ask for trades workers by name from hiring lists – does not appear to be a sticking point this year, he said.
The reason for that, he suggested, could be that the workforce is stretched with lots of work and workers in high demand.
"They're just happy to get people now, that could be a reason that's that's not an issue," said Peterson of employers.
After two weeks of negotiations, perhaps around April 15 or 16, Peterson said, deals might start emerging.
"I see by that the end of that time, we will have some agreements in place."
He expects the trades in the civil sector, such as the carpenters and labourers, to watch other negotiations within their sector and the same for mechanical, such as sheet metal.
"What you need is really one of the civil trades to settle," said Peterson. "And in the mechanical look for one of those to settle and they set the tone for the rest."
Asked to speculate on why the negotiations have been slow to get going, Peterson stated COVID played a part, with the parties reluctant to meet face to face. The ironworkers, he said, negotiated their tentative deal virtually.
Even though contracts expire April 30, Peterson noted it is not uncommon for negotiations to go past that date.
"Normally, what happens is the unions will ask for strike mandates, but it does not mean they strike if negotiations are moving forward. They keep talking."
Overall, Peterson said, there is no indication that any of the negotiators are distressed.
"There's no work stoppage being talked about or anything else at all," he said.
Follow the author on Twitter @DonWall_DCN.