Rising construction costs coupled with prolonged payment delays are slamming subtrades in New Brunswick, a province where prompt payment legislation has yet to be introduced.
It is legislation that was a good idea 10 years ago but now that need is urgent, a key to the health of the industry, says John-Ryan Morrison, executive director of the Construction Association of New Brunswick (CANB).
"A lot of our members are subs and those are the ones we are fighting for. If they are always waiting to be paid, they can't bid on the next project. That prevents them and our economy from growing."
The association is an umbrella group for numerous construction associations.
It has 600 members, many who focus on vertical builds where the price of such materials as steel has soared and availability is often scarce.
While the province's Conservative government has promised to introduce prompt payment legislation soon, the earliest it would be enforceable is the end of 2023, says Morrison.
"By that time we will be one of the last, if not the last province, to have it," he says.
"They don't want to be leaders. The only positive of being one of the last provinces is that we will be able to use the best practices from all across the country."
He says it is not unusual for some subs to have to wait 90 days or longer for a cheque after completing projects. In other scenarios subcontractors are close to completion but payments are withheld by "a small issue" such as a delay in a material because of supply chain issues.
"The lack of flexibility and the lack of understanding (by some owners) of the risks our construction industry is facing is a problem," he adds.
Some projects planned in 2019 and 2020 have been cancelled because of rising construction costs – often topping 60 per cent, he explains. Diesel is up 64 per cent from a year ago and steel is at "an all-time" high in New Brunswick which is largely reliant on that product from the U.S.
"There is little of it readily available because the construction industry across Canada is booming."
Morrison doesn't understand why the government is dragging its heels on legislation.
"We're willing to negotiate the dates and things but we need to be at the table (with government) to discuss it with them," he says, noting the association has heard nothing from the province since March when it announced plans to introduce legislation.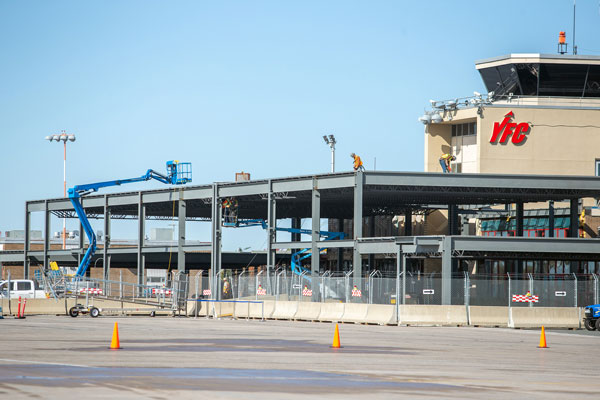 Prompt payment is not an experiment with unknown results.
Laws have been around since the 1980s in the U.S. It also has been in place in European countries and Australia for many years where it has proven a success, he says.
He suggests when legislation is tabled it could follow the framework of Saskatchewan legislation where an owner must pay a contractor within 28 days of a proper invoice or issue a notice of non-payment within 14 days of receipt if it disputes all or any portion of the invoice.
Morrison reached out to members affected by delayed payments to speak about their experiences to the Daily Commercial News but he says they rejected interviews for fear of reprisals, including further payment delays.
Last November when the province enacted the Construction Remedies Act, an update on the Mechanics Lien Act, the CANB was hoping prompt payment legislation would be included.
New Brunswick's construction industry is also facing a growing skilled worker deficiency with the five major trades affected by shortages being carpenters, electricians, plumbers, bricklayers and roofers.
By 2027 the province will need an additional 9,000 workers, Morrison says. To meet that demand, recruitment drives will have to come from outside of the province but rising housing costs could discourage many from coming.