Jennifer Green's career journey to become an industrial mechanic millwright took a surprising turn at a young age. A practiced public speaker in her early teens, the Grade 12 student was in her first year of the millwright apprenticeship program when she started getting invitations from the likes of Skills Ontario and educational organizations to speak at events about her experiences in the male-dominated trade.
"And it snowballed from there."
By the time she got her millwright's license several years later – about 20 years ago – Green had done numerous presentations, panel sessions and workshops on promoting women in the trades. "My hobby was advocating at a time when there were not many women speaking out…"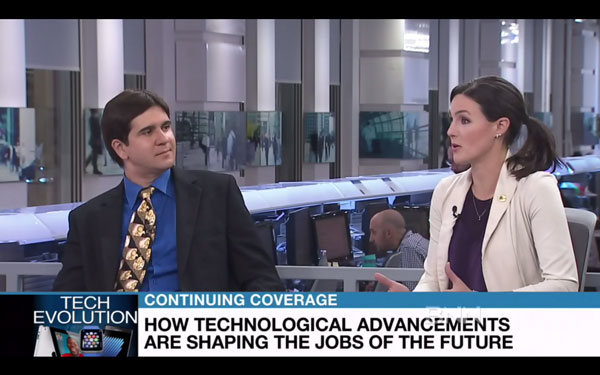 Advocacy is in her job description today at Skills Ontario, the provincial agency that has been promoting skilled trades since 1989.  Hired as the manager of youth outreach in 2018, she soon became the director of competitions.
Relying on her wealth of experiences, one of her goals is to promote gender equality "in the biggest possible way to make the biggest amount of change for the skilled trades…the skills gap, gender gap, age gap…"
Green is an optimist but also a realist about what can be done to change construction culture. Doubling the number of women in the building trades (about 4.5 percent now) won't likely happen anytime soon, but she'd like to see more women taking on advocacy roles to help reach milestones. "You have to have a lot of key partners to make change…it is a whole steppingstone process."
"There are large companies and unions making huge strides in their programs (for women)" that are steps towards changing the male-dominated building trades. Examples include United Association Canada's maternity program and Linamar Corp., her former employer, has a "fantastic" entry program for women in trades.
Recently, through a nine-month appointment as chair (apprenticeship youth advisor) of a committee for the Ministry of Labour, Training and Skills Development, Green and members met with more than 400 stakeholders to determine what companies are doing and what they could do better for all youth including women entering in the skilled trades. She pushed for a province-wide public survey and says the committee's recommendations resulted in a $90 million provincial injection for changes.
Women have made inroads on a number of fronts. The stereotype that construction is too physical for women, for example, is vanishing with the help of modern tools, equipment and machinery that have made many construction tasks less daunting for women and men.
But Green says harassment still remains a major barrier to retention and women face all-too common others such as poor washroom facilities on construction sites and inadequate personal protective equipment.
"Work boots, childcare and transportation are among the things women are worried about when they think about going into the trades now."
Social media has, for the most part, helped the cause as many women take to advocacy through digital platforms. But getting the message to top executives at major companies and the leaders of associations, unions, and educational administrators requires a bigger role.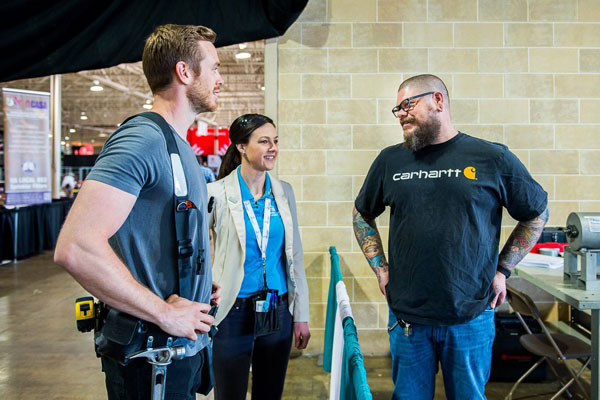 Green, who by 21 years of age, had won a gold medal at the Skills Ontario competition in her trade and followed with silver at the Skills Canada competition, says winning the medals "showed people that I am a girl but I can do this (work)." She credits her instructors at Conestoga College for helping to build her confidence to compete in front of an audience.
Over the years she has also won awards for her advocacy roles, including the Women of Inspiration, Dream Builder, award, presented to her by the Universal Women's Network last year. In 2020 Green was named to the top 100 list of Canada's Most Powerful Women, CP Skilled Trades by the WXN Women's Executive Network.
She is humbled by the awards. "Recognition is so much bigger than me. It's an opportunity to provide positive influence and a chance to learn, grow and motivate others."
Green, who stresses the importance of raising and educating children with an open mind to career options, believes in practising what she preaches around the family home. With her husband, the pair tries to engage their 10-year-old son and eight-year-old daughter in house projects. That includes everything from small drywall projects to mechanical work on the family vehicle. While her son likes carpentry but is not a big fan of noisy tools, her daughter is ready on the fly to try out a new power tool and "likes helping change our brakes."
"We want to get them involved, get them to experience as many things as possible. I got lucky, I love the work I do and I want them to choose something they love to do too."