Growing media attention to, and increasing public interest in, workplace bullying, harassment and sexual harassment has raised awareness of the issue everywhere, including in the construction industry.
"There is bullying, harassment and discrimination in all occupations, not just construction, but contract construction presents a unique set of challenges," said Jamie McMillan, a journeyman iron worker in Hamilton, Ont. and an apprentice boilermaker in Alberta.
"We have no HR (human resources) department or seniority and we often rely on a dispatch system to execute the hire-list," McMillan said.
"Because the systems in some unions lack transparency, it opens the door to bullying, discrimination and inequality in many forms."
In contract construction, McMillan says, employers can hire and lay off workers whenever they want.
"They do not need an excuse for laying off a worker," she said. "They can just say the job is complete, and that the workers aren't needed any more."
McMillan says workplace bullying is difficult to monitor because it often goes unreported.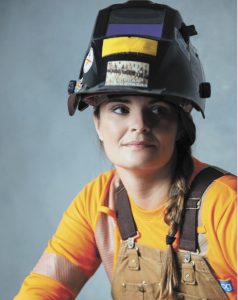 "To minimize bullying, employers and employees need to be proactive in documenting, reporting and disciplining bad behaviour," she said.
"Many employers talk about a zero tolerance policy. But if a problem is reported, it is often dismissed. And those people who report the problem are either laid off or their work hours are reduced until they quit."
McMillan says that although workplace codes of conduct should be followed, "everyone has a different tolerance for what they consider inappropriate."
Is a workplace comment or action appropriate or not?
Vanessa Werden, a Vancouver lawyer and vice-president of Canadian Construction Women, suggests a method to decide: "Would you do it in front of your boss or significant other?"
WorkSafeBC, for its part, defines bullying and harassment as a single term, which includes any inappropriate conduct or comment by a person towards another that the person knew or reasonably ought to have known would cause other person to be humiliated or intimidated.
People aren't mind readers. If you notice that someone is being picked on, speak up.
—Zoe Younger
Registered Clinical Counselor
Examples of behaviours or comments that might constitute bullying and harassment include verbal aggression or insults, calling someone derogatory names, harmful hazing or initiation practices, vandalizing personal belongings and spreading rumours.
"Sexual harassment includes the same types of behaviours or comments, but with a sexual undertone, often making the person on the receiving end of the conduct feel objectified or uncomfortable," Werden said.
"Sexual harassment may include inappropriate jokes, comments on a person's appearance, inappropriate gifts, and unwanted advances and touching."
Werden says most incidents are unreported and many people who have been humiliated or intimidated simply leave the industry.
"This is particularly true for women working in construction," she said.
Vancouver-based registered clinical counselor Zoe Younger says bullying and harassment in the workplace, like many day-to-day problems in life, stem from conflicts in relationships with others.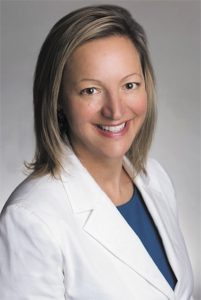 To get along better with others requires learning and practicing simple interpersonal skills, plus "the sincere desire not to get even, or to be right, but to be happy."
Younger has some practical tips for employers to promote good behavior in the workplace:
Be engaged. Talk to your employees one-on-one. Be aware of their relationships with their peers and ask about them.
Watch for changes in work performance, attitude, or unexplained illness or absences from work. Be curious and make no assumptions.
"These can often be a clue that there may be a problem at work," said Younger.
Lead by example. Treat all employees similarly.
Younger's tips for employees:
Keep all relationships in the workplace professional and respectful, and try to be consistent with coworkers.
"It's OK to be friends with some coworkers and not others after hours, but it's also important that those coworker friendships don't negatively influence how you treat people at work," Younger said.
"Bullying isn't just about being explicitly mean. It can also be about excluding people from camaraderie, leaving them feeling like they don't belong."
"Don't bite your tongue," said Younger. "People aren't mind readers. If you notice that someone is being picked on, speak up. If you don't feel like you can say something directly, tell your supervisor. And say something to the victim. Let them know that you noticed and ask them how you can help."
Encourage your co-workers.
"Notice something positive about at least one coworker every day, and tell them why you appreciate them," said Younger.
"Although you might not prevent someone from being bullied, you can contribute to everyone feeling like they count. And, as a bonus, people tend to like others who notice the positive things around them."