In the wake of the 2009 swing stage accident in Toronto which killed four workers and following an expert advisory panel report on occupational health and safety, a draft standard for entry-level safety training was developed by the Ministry of Labour, Training and Skills Development, the Infrastructure Health & Safety Association (IHSA) and construction industry partners.
As that standard, mandatory entry level for construction, is still with the ministry, the IHSA has taken its content and created its own entry-level construction program. The two-day program is now being rolled out throughout the province.
Just some of the subject matter includes hazard identification and control, personal protection equipment, occupational health, fall protection, electrical hazards, and materials handling and hoisting and rigging.
Specifically targeted to new and entry-level workers and individuals considering a career in construction, the program will highlight some of the common hazards on the jobsite and the measures which can be taken to prevent injury and illness, says IHSA president and CEO Enzo Garritano.
It's an awareness-only program and does not certify participants for work in any construction setting requiring certification. Job-specific training must also be conducted by the employers, he points out.
"We have made the course as tight as possible as it is geared to all sectors of the industry, whether its roadbuilding, mechanical/electrical, residential, etc."
In large part, that approach is predicated on the "transitory" nature of new workers who may start in one section of the industry, but then move on to another, he explains.
Planning for the new course began in early 2019. The curriculum then was fine-tuned after two pilot training sessions last fall with participating construction workers, says Garritano, stressing the program is "aligned" with each of the learning outcomes in the draft standard.
Responses from participants in those pilots was "overwhelming positive" and the feedback the IHSA received was that they appreciated the program's focus on images and graphics to convey key concepts and its easy-to-digest series of shorter tests throughout the two days.
Other positive factors cited by the attendees included the use of manuals—which they got to keep—plus worksheets and activities which kept them engaged, says Garritano.
A team of 30 IHSA staff consultants with experience in health and safety and who have worked in the construction industry will be delivering the program across the province, he says.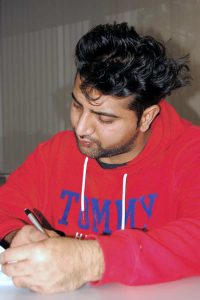 One of those consultants is Holly Baril who conducted the first course at the association's Toronto headquarters in mid-January. In emphasizing the importance of the training, she took a few key clauses straight from page one of the approximately 70-page student manual.
Between the years 2014 to 2018, 105 workers lost their lives due to a traumatic injury on a construction site in Ontario. And between the years 2013 to 2017, another 172 construction workers in Ontario died due to an occupational disease as a result of an exposure to hazards on construction projects in the province.
A resident of Sudbury, she told the attendees: "I have lived in Sudbury for 11 years and there has been a (construction) death every one of those years."
And even with the increased emphasis on fall protection measures, falls from heights continue to be the top cause of fatalities in the Ontario construction industry, she pointed out.
The first-ever course attracted a cross-section of participants including newly hired IHSA health and safety consultants James Wylie, an electrician with 12 years' experience, and Joe Assenza, a steel framer/drywaller.
"We'll both be teaching the course," said Wylie.
Also in attendance was Mayank Arora, a 26-year-old worker with Con-Rep Services, whose employer instructed him to take the training, and representatives from LiUNA Local 506, including Artur Dovale, an instructor with the local.
Reaching out to various unions to determine their interest in offering it is definitely an association goal, says Garritano.
Many companies prefer to have IHSA instructors deliver training at their facilities. That will also be an option for the program which will be subject to future reviews, including one later this winter. The association will be promoting the program through its newsletter, website, social media presence, and industry network, he says.
Although specifically geared to entry workers, the entry-level construction program or similar training might also benefit veteran workers. "After a certain period of the job complacency can set in."