The global pandemic will make us stronger by making all workplaces safer.
That was the message from the Ottawa and District Labour Council's virtual Day of Mourning ceremony held April 28 to honour those killed, injured or made ill at the workplace.
A number of ceremonies across the country were moved online this year due to the COVID-19 pandemic.
Ceremonies in the nation's capital are typically held at Vincent Massey Park and at the Canadian Building Trades Monument located in Major's Hill Park. The virtual event featured a number of speakers including Robert Kucheran, chairman of Canada's Building Trades Unions (CBTU) and international vice-president of the International Union of Painters and Allied Trades, and Sean McKenny, president of the Ottawa and District Labour Council. A moment of silence was also observed.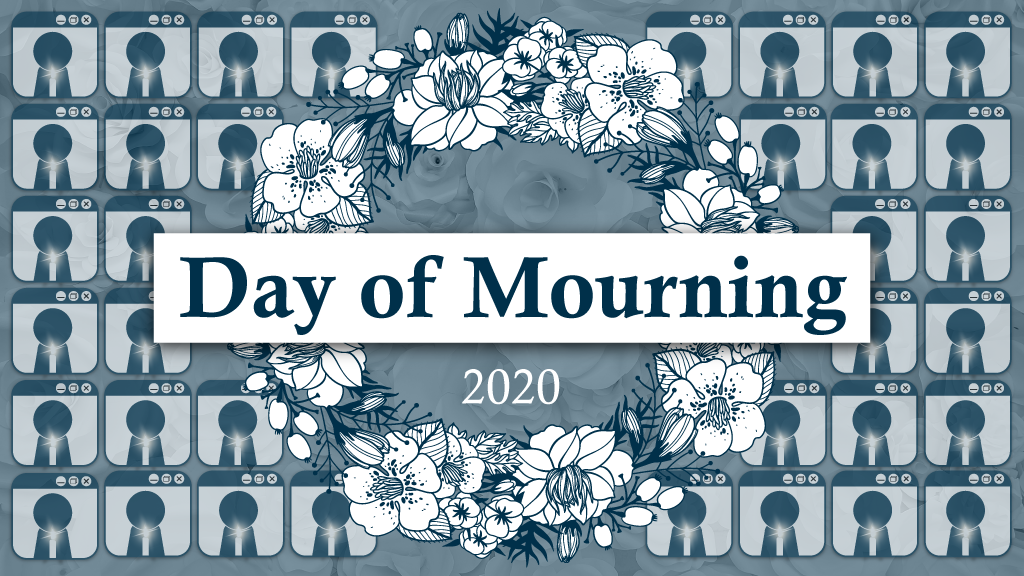 "Never could any of us have imagined that our annual April 28 Day of Mourning ceremony would be a virtual event, void of our path of flags as we walk down to the Canadian Labour Congress monument to join with hundreds in one of the largest annual Day of Mourning events in the country," said McKenny.
"Our role as a labour union and that of our elected officials, employers and the broader community is to ensure we strengthen the health and safety for all workers. The global coronavirus pandemic did not create this need, rather it reinforced the necessity. Workers should never have to choose between their paycheque and their lives. The truly sad part is that far too often they are put in a position where they do.
"Perhaps even sadder is the very real possibility that whether in 1826 in the building of the Rideau Canal or 1966 with the collapse of the Heron Road Workers Memorial Bridge or 2020 where a pandemic struck so many including essential workers…workers, through no fault of their own will continue to be injured will continue to die as a direct result of the workplace."
Kucheran shared the story of losing his father in a tragic workplace incident 29 years ago.
"Today hits especially close to home for me," he said during the ceremony.
"When I allow myself to reconstruct the incidents and the events of that accident, the memory is just as vivid as it was back then," he recalled. "The hurt from losing him doesn't lessen as time goes on. But if there is something good that can be taken away from the bad is through the loss and suffering, much-needed reforms to workplaces and work processes that serve to protect injuries, illnesses and deaths have taken place."
The day provides an opportunity to reflect on those who have given up their lives to build the needed infrastructure, roads and buildings in this country, Kucheran added.
"We need to continue to understand the power of our collective voices and that power has the influence to shape policy and legislation that is needed to protect workers right across this country," he pointed out. "We need to recommit ourselves to safety because worker safety should be everyone's priority. This includes our courageous frontline workers still going to the jobsite be it in a hospital, still delivering goods or on our many construction sites from coast to coast. We need to protect the health and safety of frontline workers, it's paramount to stopping COVID-19."
Follow the author on Twitter @DCN_Angela.