The 54-year-old construction worker killed on an Oshawa, Ont. jobsite last week was said to be a loving husband, devoted father and active member of LIUNA Local 506 north of Toronto.  
Paolo "Paul" Moro of Essa, Ont. was working at the Ontario Tech University project site on Founders Drive in Oshawa Dec. 15 when the noon-hour incident occurred. Moro was a partner in 2K4 Precast, a small company subcontracted to do work on the site, with Eastern Construction the general contractor. Sources have indicated he was crushed by a slab of precast concrete but the Ministry of Labour, Training and Skills Development investigation is continuing with no confirmation of the cause.  
Labourers' International Union of North America (LIUNA) director of communications Victoria Mancinelli stated, "Out of respect for the family of Brother Moro and the ongoing investigation by the Ministry of Labour, LIUNA did not release a public statement but can confirm that LIUNA Local 506 reps tended to the worksite and continue to work with all members and the ministry to seek answers for the family members and loved ones of Brother Moro." 
A private funeral service was held for Moro on Monday, Dec. 21. He left his wife, Melissa, and three children, Mateo, Faith and Justin. A GoFundMe page to support his family has been set up.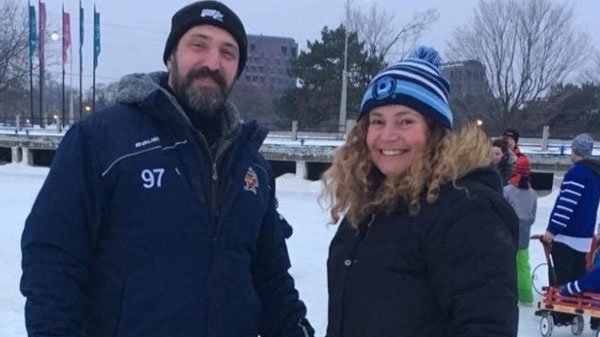 A statement from Joe Mancinelli, LIUNA international vice-president, said, "Our hearts weigh heavy as we stand in solidarity to honour LIUNA Brother Moro. Construction is an inherently dangerous profession and as an industry we must continue to strengthen health and safety to ensure that all workers return home safe and healthy at the end of each workday.  
"One life taken is one too many. As an organization and as an industry we can and we must continue to ensure that all workplaces are safe and that all workers who build and better our communities are protected." 
The Essa Minor Hockey Association posted on Facebook, "Our hockey family has suffered the tragic loss of a member of our small community. Hockey is in all of our hearts, no more than Paul, who loved to see Mateo on the ice." 
Moro's obituary stated, "Nothing brought him more joy than to watch his kids grow and to cheer them on from any activity they undertook. Paul adored Faith's creativity and artwork and was the best hockey dad to Mateo. 
"Paul was a dedicated and hardworking man who could do anything he set his mind to. He was an active member of the Local 506 union and together with his friend Manny, he started his own company. He and Melissa settled on an acreage in Essa where he was in the process of renovating their forever home." 
Moro was described as "fiercely loyal" to his long-time friends.  
He is also survived by his sisters Damiris Moro and Nadia Moro.
Follow the author on Twitter @DonWall_DCN.