Crushing. Debilitating. Shocking.
These are the words Michelle Fitch and C.K. DesGrosseilliers use to describe the day they learned their brother Timothy DesGrosseilliers had died at a downtown Toronto jobsite.
It was a Friday.
He wasn't supposed to go to work that day.
He was supposed to go to an automotive flea market with his brother-in-law, but neither of them could take the day off work.
"Everybody loses people, but to get that knock at the door, the police showing up to tell you that someone that you care about is gone, I don't think there is any loss that compares to it," said Fitch, who recalls the drive to her father's house in Lindsay, Ont. where her brother lived and where she received the news. "For some reason, at the time, I felt that I knew exactly what had happened.
"I just kind of knew in my heart that he was gone. We're almost four years into it and still struggle every day."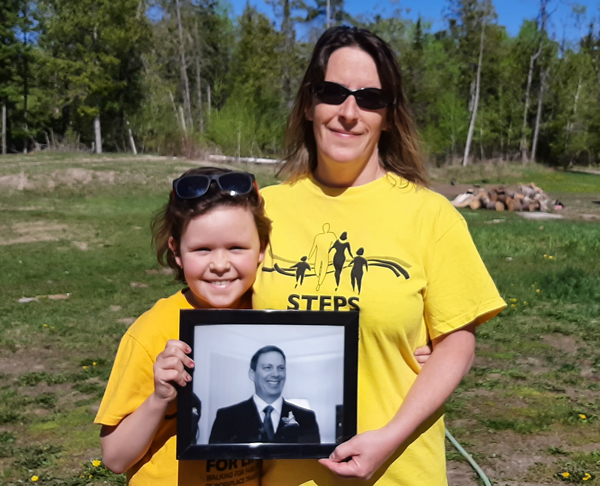 On Sept. 8, 2017, Tim, a 52-year-old elevator mechanic at Thyssenkrupp Elevator, was killed after being pinned by a piece of falling equipment while working in an elevator shaft on the University of Toronto's Centre for Engineering Innovation and Entrepreneurship building.
At the time, he was installing a machine roomless elevator. The elevator walls had been built up making it difficult for work to be done outside the elevator shaft, so Tim decided to work inside it.
"It was his call (to do the rigging and spotting). He shouldn't have done it," said C.K. adding Tim felt rushed as he only found out about the task days before and that it needed to be done as the roof was scheduled to close that weekend.
"Everybody was trying to use the crane and he got 15 minutes to install the elevator motor in the shaft because everybody else was on morning break. He also didn't have a rigger with him. It's debatable whether he had the right equipment. He used nylon strapping instead of chains. The sharp edges of the beams that the motor was mounted on cut through the strapping and the load dropped on top of him. He should have never been underneath it.
"His apprentice was injured but not killed. The men tried to save him. One of them just ended up holding his hand and telling him he was OK."
While his death brought the sisters closer, it tore a hole in their family.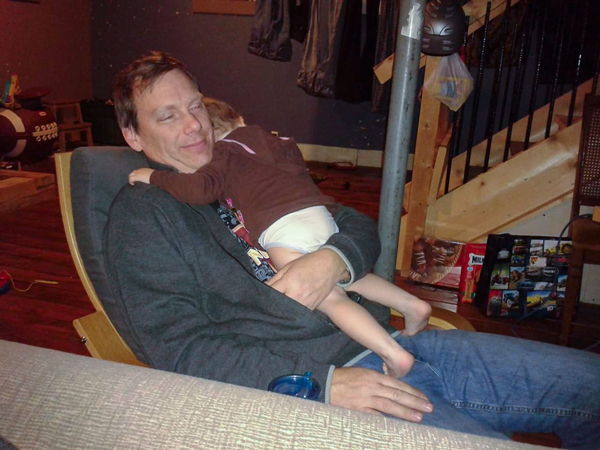 Tim was recently married and three years away from retirement. He was also an uncle to Fitch's three children, who he was close to.
"It was just a series of losses," said C.K. "Tim's widow disappeared from our lives. My dad had been having some health issues but after Tim's death the fight just really went out of him. My father died just four months after Tim."
After many delays due to the COVID-19 pandemic the inquest was finally held virtually in October 2020.
"Until you've been through it, it's hard to explain how absolutely emotional it is and yet you have to be completely unemotional about it if you are going to participate," C.K. recalled. "My sister and I wanted to be in the room together because we would have the opportunity to ask witnesses questions together. We had to review all the documentation, all the police reports, interviews, forensic evidence. We had to watch two videos of Tim from different angles right before his death. He was in the shaft and we saw the elevator motor drop on him. We didn't see him. We saw the photos. We found out how he died. He didn't die immediately and that was very hard."
There were over 3,000 pages to review prior to the five-day inquest.
"We asked questions. The jury asked questions. The other principals, such as his employer as well as the legal counsel for the coroner's office, all asked questions," said C.K.
"We decided going in we recognized Tim's own role in the accident by being in the shaft, so we tried not to look at it as an adversarial situation. It's not about finding blame. It's about finding answers and those answers prompt recommendations. Recommendations that come out of a coroner's inquest are taken very seriously by the industries involved."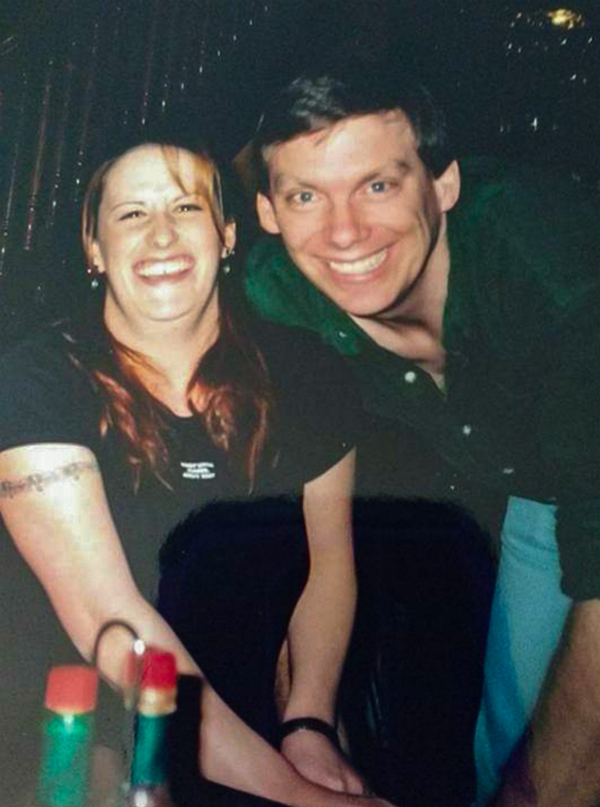 Fitch said the most important thing that came out of the process was the recommendations for updating and providing more training on machine roomless elevator installation.
"Going into it, I was very concerned. I really felt like it was going to be us against them," she said. "I was worried that they were going to place all the blame on Tim. It turned out that it wasn't the case at all. Everybody went in there with the same goal. They all wanted to figure out exactly what happened that day.
"I think the biggest thing that came out of the inquest was just knowing that there were more measures put in place so hopefully this wasn't going to happen again and making sure that somebody else's family didn't go through the same thing."
It took about three years from the date of the incident to get to the inquest. The experience provided closure and allowed the family to grieve, said C.K.
"You are living it for months and the problem is that you think there is going to be a prize at the end, that somehow this is might pay off," she explained. "I think you have to refocus your energy on the fact that what we want to stop is people getting killed installing machine roomless elevators."
C.K. now keeps Tim's memory alive by speaking to others about her experience through Threads of Life, which supports families after a workplace fatality, life-altering injury, or occupational disease.
"I tend to give the message that you need to have a voice and the courage to put your hand up to stop the construction if it's unsafe," she said. "The thing is maybe you're going to shut down a site that didn't need to be shut down, but trust me everyone is going to regret not shutting down a site that needed to be. You never know how much its going to hurt your family not to come home."
Follow the author on Twitter @DCN_Angela.