TORONTO – A construction worker who was shot and killed after trying to bring down an armed man on Sept. 3 in an alleged carjacking incident is being remembered through a memorial this evening (Sept. 5).
According to media reports, a memorial service for Floreano Lopes is being held at 6 p.m. on Steeles Avenue West near the scene of where the shooting took place.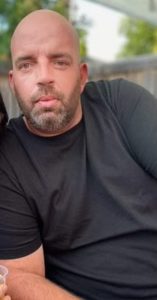 Lopes, 42, of Toronto leaves behind three children and his wife and is being remembered as a kind and compassionate man.
Police report just before 1:30 p.m. on Sept. 3 both Toronto and York Regional police responded to a call for a shooting in the Steeles Avenue West and Alness Street area. When police arrived on scene they located a man suffering from gunshot wounds. He was taken to hospital where he later died of his injuries.
It is being alleged that the suspect in this case was in a stolen black pick-up truck and was travelling eastbound on Steeles when the truck he was in crashed into a white construction vehicle. When the suspect attempted to flee the scene, several workers intervened. 
Jonathon Kozuch, 37, has been charged with second degree murder.
A gofundme page has been set up to help the Lopes family. More details can be found here:
https://www.gofundme.com/f/support-tania-and-the-kids-while-off-work?utm_campaign=p_cp+share-sheet&utm_medium=copy_link_all&utm_source=customer