MISSISSAUGA, ONT. — The box from a dump truck that is wedged under a bridge on Highway 401 in Mississauga caused major traffic issues on the highway today (Oct. 19).
The eastbound express lanes approaching Mavis Road have been closed all morning and remain closed for investigations.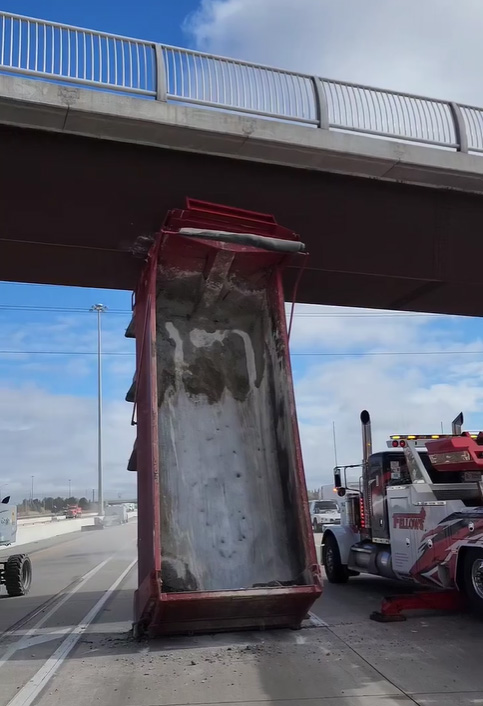 "The dump box from just up the road is wedged up against this pedestrian bridge," states a video on the Ontario Provincial Police – Highway Safety Division Facebook page. "The driver just left the construction site which is just down the road, less than a kilometre."
Engineers are currently inside the bridge assessing for damage inside the overpass prior to reopening.
"There is damage to the overpass, to the walking pedestrian bridge here that has been compromised as a result of this dump box colliding into the underside of it," states the video. "The express lanes remain closed. Only the collectors are getting by. That will remain in place until the engineers' assessment can be completed."
An hour after the incident occurred, OPP reported a three-car crash on Highway 401 east bound, this time in the collector lanes near where the dump truck incident occurred.
"People not paying attention," states the Facebook video post. "If you are going down the road you've got to look forward and be aware of changing traffic."