MONTREAL — The development team of Cadillac Fairview, Canderel and the Club de hockey Canadien have announced the start of construction on a third hockey-themed condominium tower as part of its Quad Windsor development in downtown Montreal.
The developers said the launch of the Tour des Canadiens 3 comes after "one of the fastest sales on record," according to a March 1 media statement. At 55 storeys the tower will be one of the tallest in the city. It's been designed by IBI Group and Beique Legault Thuot Architects and will contain 565 residential units, with retail at grade.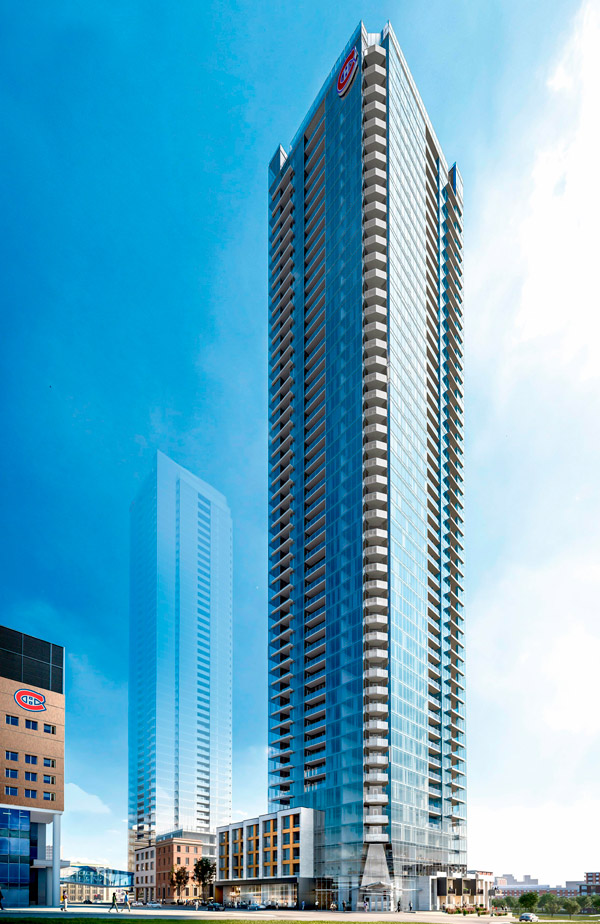 Previous projects in the development have included the Tour Deloitte office tower, completed at 26 storeys in 2015, and the Tour des Canadiens 1, with 50 storeys and 555 units, wrapped in 2016. The Tour 2 will rise to 50 storeys and 590 units and is set for completion in 2019.
The statement said residents of the Tour 3 will have access to Metro and commuter trains, and the Tour Deloitte and Centre Bell by way of a new enclosed skybridge. There will also be a direct link to the recently announced Reseau express metropolitain, Montreal's $6.3-billion electrified light rail transit network that is expected to start service in the summer of 2021.
Located at the corner of St-Antoine Street West and de la Montagne Street, the phase will also include 12 townhouses located on the south side of the tower.
"Montreal's evolving real estate market continues to excite and attract attention due in large part to bold projects like Quad Windsor and its newest addition, Tour des Canadiens 3," said Brian Salpeter, a senior vice-president for Cadillac Fairview, in the statement.
Cadillac Fairview is investing $2 billion to develop the Quad Windsor district, with plans for further future office development.
Tour 3 will feature a two-storey lobby with a spiral staircase, marble counter and fireplace. Other amenities will include a ground level cafe, fitness room, games room, adaptable private party rooms and a 55th-floor skylounge.