BROSSARD, QUE. — Groupe Germain Hotels has announced the official opening of its new Alt+ Hotel Quartier DIX30 located in Brossard, on Montreal's South Shore.
The facility features 168 studio style rooms, six multipurpose rooms and a workout centre and is located at the intersection of highways 10 and 30, said a recent media statement. The hotel occupies 11 of 15 floors in the building. It's Groupe Germain Hotel's second property in the area following the opening of Alt Hotel Quartier DIX30 in 2007.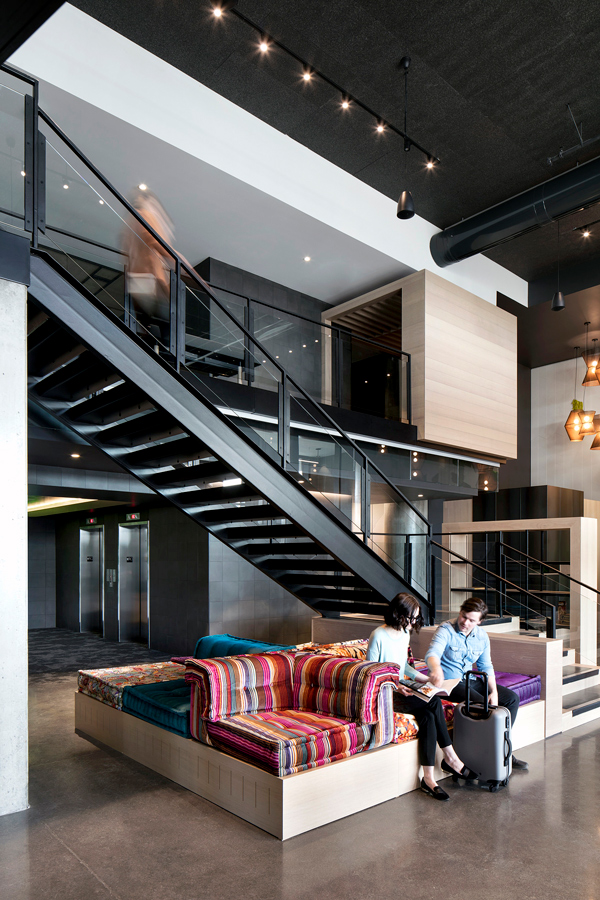 The hotel was designed by the Quebec firm Lemaymichaud Architecture Design and the Bar Les Cousins was designed by Quebec firm Atelier Zebulon Perron.
Sustainability elements include geothermal heating and cooling, heat recovery from ventilation exhaust to preheat cold air coming in from the exterior, large thermal windows with low emission rates that maximize natural light, heating of domestic water from the heat recovered from the building's air conditioning system and a grey roof to minimize the formation of heat islands.
"The creation of the Alt+ brand is the result of a strategic decision that aims to continually meet the expectations of our guests," stated Christiane Germain, co-president of Groupe Germain, in the statement. "The new Alt+ Hotel is the perfect complement to a visit to the Monteregie region and Quartier DIX30, and we may eventually bring this new hotel banner to other cities in Canada."