When dealing with a crisis, how you handle the situation can make all the difference.
Media training coach Warren Weeks hosted a session at the Ontario General Contractors Association's 11th Construction Symposium entitled Great in a Crisis — what to do when the $#!+ hits the fan. The symposium was held recently in Blue Mountain, Ont.
"One of the biggest philosophies I want to leave you with is it is not the actual crisis that people are going to judge you on, it's how you handled it that they will remember," said Weeks.
"If you want to really protect your reputation and you want to protect your bottom line, you need to deal with a crisis properly. If you don't own a crisis, the crisis will own you."
Weeks said he is stunned by the number of organizations that don't have a crisis communications action plan in place.
"Crisis can happen in any business but yours is particularly fraught with risks. Not only do we have human elements but there is a reputational piece as well," Weeks told the room of contractors.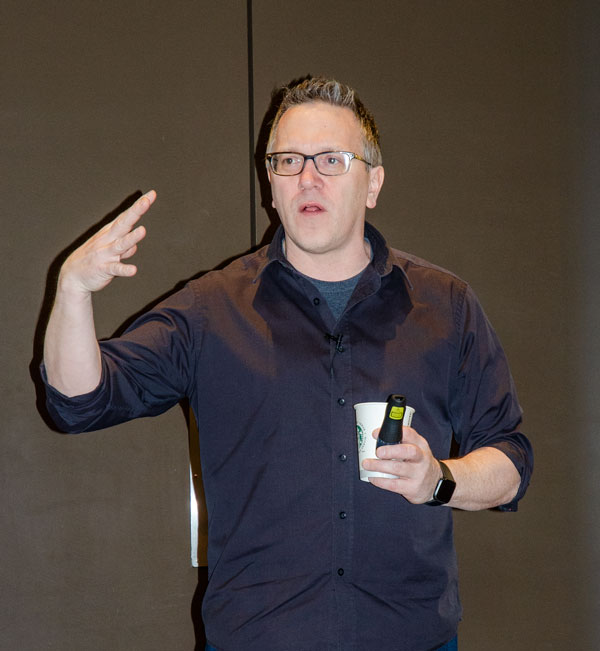 "It can happen to anybody and it doesn't even need to be your fault. Something could happen with one of your suppliers, one of the projects that you're working on. It could be a car that's crashing through a site. It doesn't even need to be anything you did wrong and you might have to deal with it."
There is no one way to handle a crisis but there are some best practices, he said.
"The fact that any organization or person screws up crisis management is unacceptable in an era where you can just say 'hey Siri how do I handle a crisis,' and you're going to see a list of 10 things," stated Weeks.
It's important to know the difference between a situation and a crisis.
"An issue could be problematic but it gives you options, it gives you time. It's not necessarily urgent, it doesn't need to be dealt with now and the costs are lower," Weeks explained, adding treating an issue like a crisis can make it turn into one.
A crisis, he said, is an unexpected situation or event that could impact day to day operations, adversely affect your ability to conduct business and serve your customers, tarnish your organization's reputation, image or brand, and involve the safety of employees or customers.
"It has to be responded to immediately or else you're going to have a vacuum there and other people are going to be telling your story for you and you are going to lose that opportunity," he said.
One of the first things you need to do when a crisis takes place is contain the situation and minimize speculation.
One of the big mistakes organizations do is talk through multiple spokespeople
— Warren Weeks
Weeks Media
"In 2019 what that looks like is even have a quick video or note on your Twitter feed, social media, letting people know 'we're on it, we're aware of the situation and we're working on it and we will provide you with an update soon,' " said Weeks. "What that will do is stop all the people sending you notes saying, 'do you know what's going on,' clogging up your phone lines and your emails."
He added it's key to be transparent and deal with the situation in a proactive way.
"Human nature will tell you let's just see if it blows over, let's just see what happens. We'll react to that but by that point it's too late," said Weeks.
He also stressed the importance of communicating through one spokesperson.
"One of the big mistakes organizations do is talk through multiple spokespeople coming out with these conflicting messages which compounds the problem," said Weeks. "Right out of the gate you want to pick one person who is going to be your spokesperson and make sure they are available."
Demonstrating empathy, sympathizing and having genuine concern are fundamental elements.
"When a crisis takes place we go into tunnel vision mode, everything else disappears. We're sweating, our heart is pounding, we are thinking about all the bad things that are taking place and we end up making bad decisions," he explained.
"One of the things that goes out the window is empathy. If anyone has been impacted or inconvenienced we need to deal with that person. It's a very simple thing but when it's done well it's very powerful."
Organizations also need a crisis communications plan, It is as simple as finding a template that is short, simple and actionable, he said, also suggesting team members be required to keep a copy at home. There needs to be protocols in place for who activates it and when, steps for internal/external communications for employees and customers and which tools will be used.
"You can't figure out how to do a media interview when CTV is in your lobby," Weeks commented. "When you get into an interview situation and you're not prepared, you don't understand how it works. That's going to go very badly for you. You can't force the media to tell the story in a certain way, but you can set the table to tell your story in a positive way."