OTTAWA — The Royal Architectural Institute of Canada (RAIC) recently released the shortlist for the 2019 RAIC International Prize of $100,000 for socially transformative architecture and one of the projects is by Canadian firm Hariri Pontarini Architects of Toronto.
A six-member jury also chose a university building in Peru, an artists' residence and cultural centre in Senegal and a Baha'i Temple in Chile to be finalists. The prize winner will be unveiled at a gala in Toronto on Oct. 25.
The RAIC received submissions from 12 countries across six continents.
This year marks the third edition of the biennial prize, which was founded in 2013 and is open to architects from anywhere in the world, indicates a release. In addition to the main prize, three scholarships of $5,000 each will be awarded to three students of Canadian schools of architecture on the basis of a written essay.
The shortlisted nominees are:
Edificio E, Lecture Building at the University of Piura in Piura, Peru. Completion was March 2016 and the architects were Barclay & Crousse (Lima, Peru);
Thread: Artists' Residence and Cultural Center in Sinthian, Senegal. Architects were Toshiko Mori Architect (New York, USA) and completion was March 2015; and
Baha'i Temple of South America in Santiago, Chile, completed in October 2016 by Hariri Pontarini Architects (Toronto).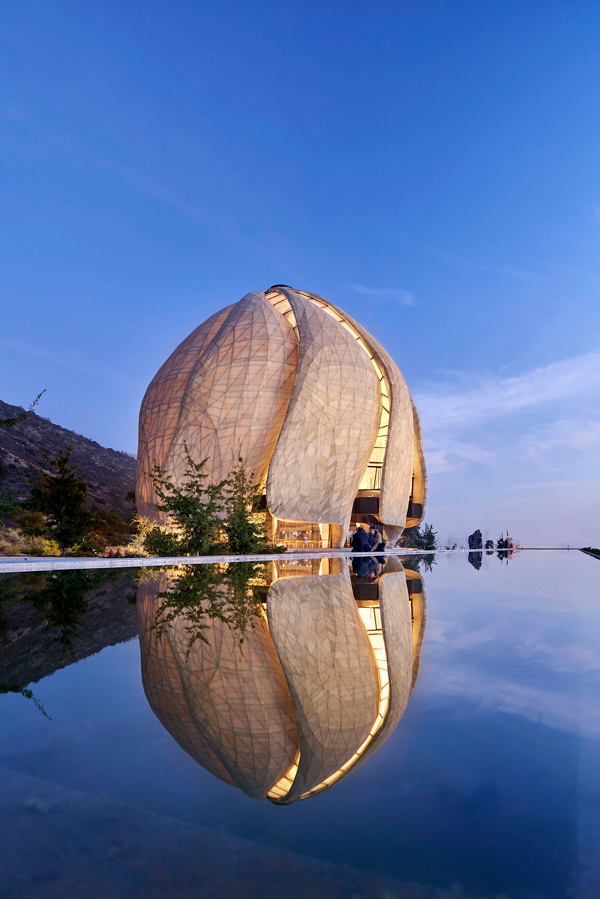 RAIC, the RAIC Foundation and Canadian architect Raymond Moriyama created the RAIC International Prize (formerly called the Moriyama RAIC International Prize) in 2013.
Their goal was to share Canadian architectural values with an international audience and celebrate architecture that is socially transformative, indicates the release, adding it includes a monetary award of $100,000 and a sculpture designed by Canadian designer Wei Yew.
The winner is selected in an open, juried competition. This year's jury of experts considered a range of criteria in the evaluation of submissions and will visit the shortlisted projects.
The jury for the 2019 RAIC International Prize included Anne Carrier, founder of Anne Carrier Architecture (Levis, Quebec); Stephen Hodder, MBE — Hodder Associates (Manchester, U.K.), past president of the Royal Institute of British Architects; Barry Johns, principal of Barry Johns Architects (Edmonton); Eva Matsuzaki, founder of Women in Architecture (Vancouver); Diarmuid Nash, jury chair and a partner at Moriyama & Teshima Architects (Toronto); and Gilles Saucier, founding partner of Saucier+Perrotte Architectes (Montreal).
David Covo, associate professor, Peter Guo-hua Fu School of Architecture at McGill University, is the professional advisor to the jury.
"We see in these exceptional buildings how architecture can strengthen community, bring together diverse peoples, lift the spirit and exist in harmony with the environment," said RAIC president Michael Cox, in a statement.
"Each of these projects offers lessons that can be applied elsewhere, and we hope they will inspire architects around the world as they design for human well-being."