TOBuilt, a crowd-sourced database with information and images of 11,500 buildings in Toronto, is proving to be a valuable research resource to architects, builders and consultants planning to add or renovate existing buildings.
The site features data on at least one building more than 200 years old while others were built less than five years ago. "We're trying to capture Toronto's built environment, not just its historic buildings," said Caroline Ross, coordinator of TOBuilt which is operated by the Toronto branch of the Architectural Conservancy Ontario (ACO Toronto).
The entries, which continue to grow, include details on buildings and the names of the architects, various consultants, even builders and in some cases suppliers. The idea is to include "anybody involved in the construction of a building," she says.
Providing comprehensive information about the city's buildings helps ensure Toronto's architectural heritage for future generations, she said.
Information on buildings in the database can be updated. Examples might be when a restoration consultant does work to an historic building or a contractor adds space to a building.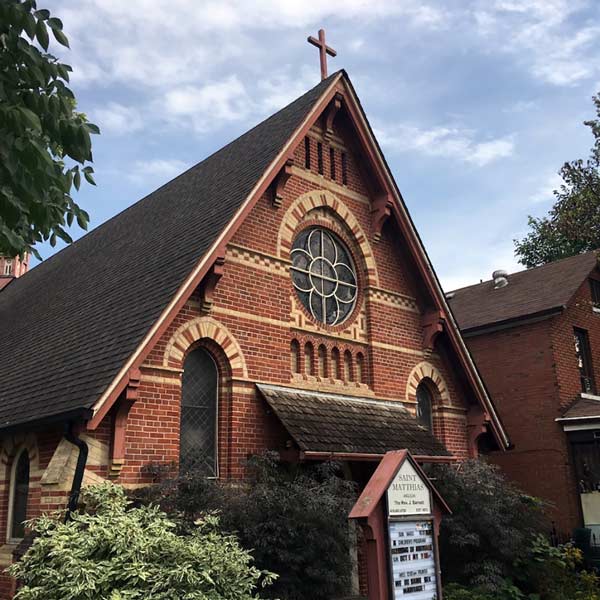 Among the site's entries are the city's 909 schools and ACO Toronto is working on including entries for every centre of worship in the city. Providing such a quick and easy identification list can help the ACO Toronto convince the city to protect — through historic designation — early or important buildings, Ross says.
She adds that TOBuilt includes a "current list of buildings at risk" to keep those buildings "top of mind." An example is Ontario Place, frequently updated with news reports on its status.
Ross says she is unaware of any building database like TOBuilt. "It is one of a kind. I think New York has some kind of map (of existing buildings) but it is nowhere near as detailed or interactive as ours is."
When possible, entries on TOBuilt link to websites for companies involved in design or construction, Ross says, adding that links to other buildings by the architect or builder are included.
For information on architectural companies' no longer in business, TOBuilt provides links, if possible, to biographical information, such as the Dictionary of Architects in Canada.
For historically significant building entries, users are linked to Toronto's Heritage Register — a database for buildings that are "listed" or "designated."
Ross says while many architects, engineers and builders are aware of and use TOBuilt to their benefit, not so many have been adding information to those entries, largely because they don't have the resources to do that work.
"It's a bit of a roadblock because I am the only person working day-to-day on the database," she says, adding the ACO is looking for volunteers to help grow the database and work on other relevant research.
Meanwhile, Ross says that ACO Toronto is evaluating ways to simplify the data entry process for companies.
She adds ACO Toronto is working to ensure accessibility to TOBuilt on desktop and mobile phone platforms, the latter of which has more users.
To increase awareness of TOBuilt, Ross runs presentations for community organizations and companies. "If an architect wants to have us in their office for a lunch-and-learn type of thing that is something we will do."
TOBuilt is marketed through social media to engage city of Toronto staff and councillors, and such organizations a Business Improvement Areas.
Ross says funding for that database is in part from municipal grants, event sponsors and membership fees. While anyone can use the site, only ACO members can add or edit information to an entry. ACO Toronto membership starts at $35.
In 2013, the ACO Toronto acquired TOBuilt from Robert Krawczyk who created the site in 2006 and established the first 10,000 or so entries.