The architectural community in Ontario is on the brink of having its first local source for cross-laminated timber (CLT) and glued-laminated timber (glulam) specified for the burgeoning mass timber industry as Element5 Co. nears completion of a $50 million manufacturing plant in St. Thomas, Ont. near London.
The new plant will have the capacity to annually produce enough mass timber for the equivalent of about eight buildings the size of Brock Commons, the 18-storey mass timber/hybrid student housing complex at UBC in Vancouver, says Patrick Chouinard, Element5's founder and business development vice-president.
"We believe southern Ontario will become a centre for the mass timber industry, at least in the whole eastern half of North America," Chouinard says, adding there are dozens of projects in Ontario in various stages of design and development.
The plant will make mass timber cost competitive in southern Ontario, with both the wood sourcing and materials supply available within the province, he says.
Up until now, the only other Canadian CLT production plants have been in B.C. and Quebec.
CLT is used for floors, roofs and exterior wall panels, while glulam makes up beams and columns.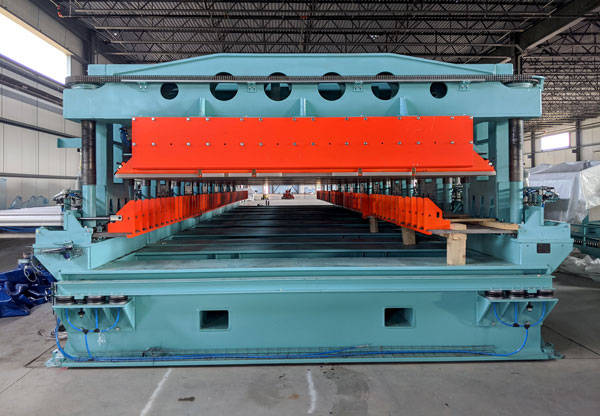 The St. Thomas factory, which could be in production by December, will be one of two plants making the widest CLT panels in Canada.
At 3.5 metres wide and up to 16 metres long, the panels allow for "greater efficiency" during installation and reduce the need for supporting structure, says Chouinard.
A newly developed Z-press installed in the factory will produce edge-glued CLT panels, providing a finished look that is free from cracks and gaps that show up on panels not edge-glued.
"It makes for a much nicer esthetic panel," he adds.
The CEO of Element5 has been increasingly getting calls from designers sourcing CLT and glulam for buildings six to 12 storeys tall.
The 12,230-square-metre steel-frame factory in St. Thomas is being constructed by Sierra Construction Group of Woodstock.
Chris Latour, Element5's vice-president of manufacturing and engineering, says the plant will employ 15 to 20 workers per shift.
He says the state-of-the-art equipment includes a wood drying system that maintains specific moisture content. The CLT and glulam are produced on equipment custom made by European-based Ledinek. The product is cut out on CNC equipment from CMS, a subsidiary of SCM.
Progress at the factory has been on schedule, with only a minimal disruption resulting from the COVID-19 pandemic, Latour says.
St. Thomas was selected for the plant partly because of its central location to the Greater Toronto Area and U.S. markets. It is set up to allow for shipping by rail directly from sawmills in northern Ontario.
For close to five years, Chouinard says Element5 has been increasing its in-house engineering and architectural services to meet the growing demand for mass timber buildings. Initially, the manufacturer took on the construction end of projects.
Today, Element5's role often starts with a costing exercise with a client, be that a developer, architect or contractor. Supplied with a building's drawings, which are often in concrete or steel, the company looks at design optimization through engineering with mass timber.
The client is provided with details on the cost of materials, connections, engineering, shipping and erection times so they can compare total costs to the price for concrete or steel alternatives, he says.
Latour says the company has made provisions to double the plant's size. Future expansion could focus on prefabricated envelope components such as cross-laminated insulated panels.
Chouinard says most mass timber manufacturers are set up only for structural components.
"We're (looking at) providing a complete weather-tight shell package for our commercial buildings," the CEO says, adding that might include hollow-core CLT panels.
The plant is expected to have all of its certification approvals in place to start commercial production by year's end or in the first quarter of 2021.
Element5's original plant in Quebec will be converted into a research, development and testing facility centred on complementary engineered wood products.
---
ConstructConnect: Browse some of the construction projects we're tracking near you