PARIS, FRANCE — Paris-based architecture firm Rescubika has proposed a massive 737-metre-high tower structure designed to both serve as a residential building and trap carbon emissions in New York City.
The project is a response to the City of Tomorrow competition which asks architects and architecture firms to present projects that can help cities achieve carbon neutral status by 2050.
The building, called Mandragore, would be located on New York City's Roosevelt Island.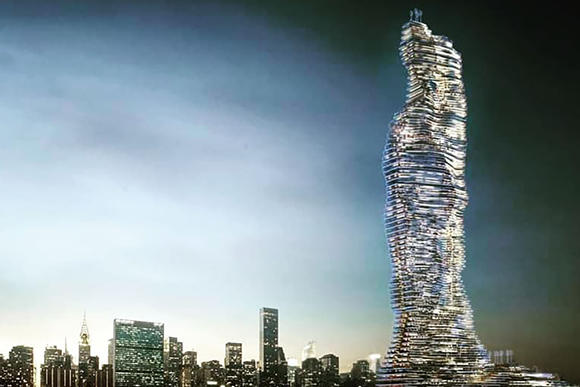 The building would act as a carbon sink, which is "a reservoir that absorbs circulating carbon in the biosphere. This carbon is then trapped in living matter then more or less lastingly sequestered in organic matter," a Rescubika release on the firm's Facebook page stated.
The 160-floor tower would employ a climatic well, also known as a "Canadian well" as a surface geothermal solution for warming new air in the winter and cooling air in the summer based on air-to-ground heat exchanges.
The structure would also use 36 wind turbines and a large amount of wooden material as well as 1,600 trees and 8,300 shrubs, along with plant walls and photovoltaic facades.