The Hamilton-Oshawa Port Authority (HOPA) had an active year in 2020 with expansion projects on many fronts and the opening of a new frontier in the Niagara Region, and 2021 promises to be more of the same.
HOPA director of engineering and maintenance Jonathan Wetselaar outlined tens of millions of dollars' worth of capital projects undertaken in 2020 during a virtual presentation to members of the Hamilton-Halton Construction Association on Jan. 19 and invited interested viewers to bid on a dozen more when tenders are released throughout 2021.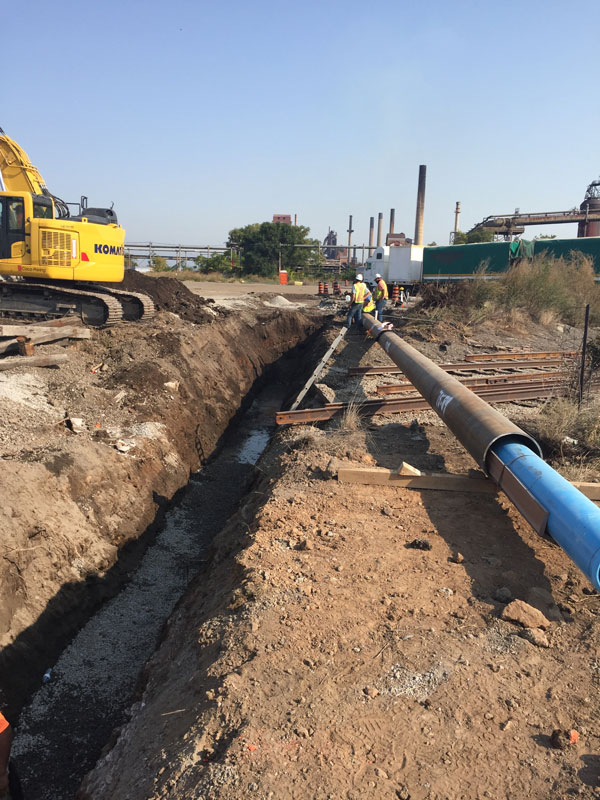 The federal agency expanded its operations in 2019 with the ports of Hamilton and Oshawa consolidated into one management structure, and in 2020 completed negotiations to expand its development activities in Thorold, on the Welland Canal.
"In recent years there's been really intense growth in the port of Hamilton specifically, things like the development of Pier 10, the development of Pier 22, the work that's gone into developing Eastport," said Wetselaar.
"Our goal is to basically operate the ports in which we function, but also we're really big economic developers. You'll see a lot of really intensive infrastructure related to some of the industrial uses in Hamilton as well as in Oshawa."
HOPA functions as a landlord that provides infrastructure and leases properties to firms eager to exploit the multiple modes of transportation the ports represent. Wetselaar explained how a recent investment of $5 million to construct a 40,000-square-foot warehouse for Federal Marine Terminals enabled FMT to expand its stevedoring operations and deliver bulk cargo such as sugar, road salt and steel to inland operations.
"You can start to see the economic spinoff of these things. Our tenants are able to bring in the raw materials that get sold into the economy and ultimately turned into finished goods for Canadians and Ontarians to consume," Wetselaar said.
Vacant space is at a premium at the port of Hamilton, he noted, so HOPA has taken the approach of intensifying development at the port with more productive infrastructure — some delivered with the support of the federal National Trade Corridors Fund — in addition to casting around for opportunities further afield.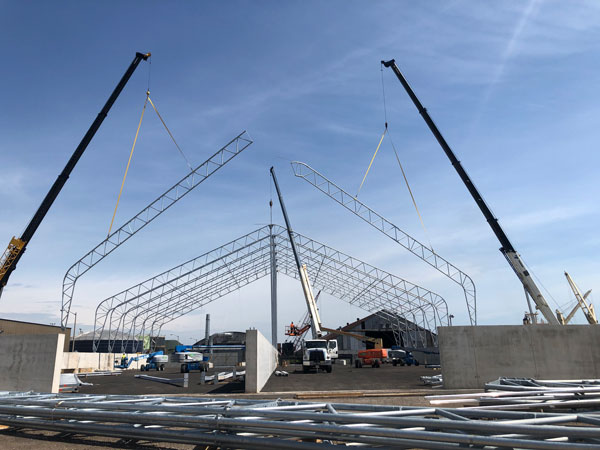 The first deal consummated in Thorold last year saw HOPA sign a memorandum to become the leasing manager for a property on the Welland Canal at Highway 58 and the 406, formerly the site of the Resolute paper factory. HOPA has been hired by the current owner to seek out new development deals.
The other deal announced was an outright purchase by HOPA of 140 acres in the same vicinity. The property has a full dock wall in place so HOPA will solicit leasing partners for shipping and development.
Wetselaar explained the St. Lawrence Seaway Authority, which manages the Welland Canal, does not have a mandate to develop adjacent properties, whereas HOPA does.
"By expanding into Niagara we're really trying to create that presence in the Greater Golden Horseshoe," Wetselaar said.
HOPA generally has an annual capital budget of between $20 million and $30 million, Wetselaar noted, in 2021 its close to the latter figure, with the idea being to leverage expenditures by tenants that add up to multiple times that amount. The $36-million Westport Modernization Project started with $18 million each in contributions by HOPA and the federal trade corridors fund, and HOPA estimates that the Westport initiative has been the catalyst for an additional $50 million in private sector investment.
Other projects highlighted by Wetselaar included the three-year, $14-million Pier 12 West Wharf Reconstruction project, completed in 2020 with GHD undertaking the engineering, Barclay Construction working on phase one and Dean Construction undertaking phases two and three; the $6-million 450 Sherman Avenue Warehouse Addition, completed last fall for Fluke Transportation with Atkinson Engineering serving as engineers and GS Wark as contractors; the three-year, $11-million Pier 10 Export Expansion, with leases signed in 2020, construction targeted for 2021 to 2023 and $10.5-million in leveraged investment; and the $4-million Sherman Avenue North Reconstruction and Extension, launched last July and targeted for completion next summer.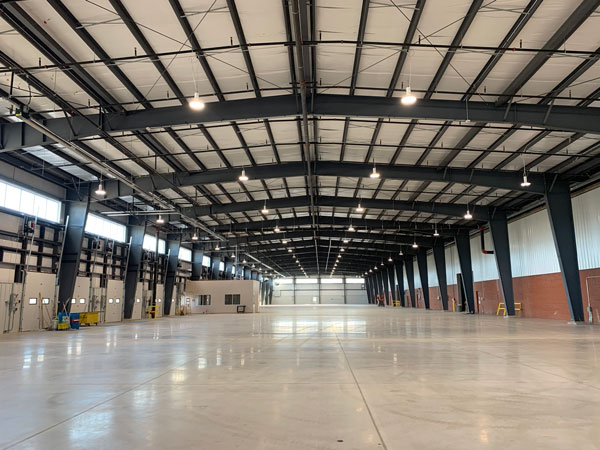 The Pier 10 project will see the relocation of a construction yard and maintenance facility used by Soletanche Bachy Canada to Pier 15. A 24,000-square-foot facility will be built for Soletanche Bachy on Pier 15 and a new covered storage facility constructed on Pier 10 after demolition of the existing facility this year.
This is one project where time was lost due to COVID, Wetselaar said. The project was supported by federal trade corridors funding.
Highlights of another dozen-plus projects that will go to tender this year include administration building renovations, construction of a 60,000-square-foot storage warehouse on Pier 10, wharf improvements on that pier, construction of a marine maintenance facility on Pier 14, a partial roof replacement on Pier 22, rail reconstruction on Pier 23 and dredging at five different piers.
Approximately 75 per cent of the capital budget is spent in Hamilton. A project highlight in Oshawa for which tenders will be released this year is a major inner harbour and approach channel dredging job.
Follow the author on Twitter @DonWall_DCN.