The transition of the retail sector continues in full swing post-COVID with the redevelopment of aging shopping centres among the trends changing the landscape, developers were told during a panel discussion at the recent Land and Development Conference held in Toronto.
Delegates heard details of two major such redevelopments underway in the GTA as part of the session. Common themes of the Shoppers World Brampton and Cloverdale Mall redevelopment projects and similar efforts include proximity to major transit, de-emphasis of the traditional anchor store, extensive hub-style public spaces, the creation of walkable, sustainable live-work-play communities and the incorporation of massive amounts of residential.
Panellist Toby Wu, senior vice-president of development with QuadReal, said six of his firm's "beloved" but aging shopping centres across the country are actively undergoing master planning.
"The common ingredients in those centres is they are very, very well located, all within 500 metres of…transit," said Wu.
Another commonality, he said, is that the uses are interdependent with retail remaining an integral part of the mix.
"You can't fix bad retail with residential, but you can improve a residential master plan with great retail," Wu said.
QuadReal is working with designer Giannone Petricone Associates, landscape architect Janet Rosenberg and Studio and planner Urban Strategies on the Cloverdale Mall master plan in Etobicoke in west Toronto, located adjacent to two major highways.
The plan calls for 4,000 residential units across multiple towers, 32,000 square metres of parks and open spaces, 26,000 square metres of retail space and a new community hub.
Pedestrian-friendly streets and programmable spaces will enhance the sense of community and the cultural fabric of the site, the developer says.
The housing will feature a range of homes, with blocks near existing neighbouring homes tapering to ensure a mesh and a mix of market rental, affordable rental, condominiums and multi-generational housing foreseen.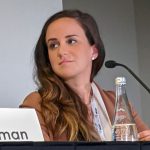 "With respect to centres like Cloverdale, you also have to reimagine what retail means," said Wu. "The anchors are no longer the HBCs of the world…We view the anchors of Cloverdale as our five-acre park, or significant community spaces. We're going to have a roller rink/ice rink. So those are the community anchors that really will draw and create that sense of community experience."
Panellist Lina Al-Dajani, a senior associate with SvN Architects, suggested the size of some of the larger shopping centres offers master planners a huge canvass to create diverse new communities with multiple focuses. She is working on the Shoppers World Brampton redevelopment: it will be focused around a 7.5-acre community hub with access to the Hurontario (Hazel McCallion) LRT line.
"It's 53 acres which is quite substantial and allows us to do quite a bit in terms of introducing new uses and infrastructure or a new community really at the end of the day," said Al-Dajani. "Fifty-three acres means upwards of 5,000 new residential units. That's a population the size of Port Hope."
There are also plans for 800,000 square feet of commercial and office space. Al-Dajani noted the timeframe for buildout is 20 to 30 years and the new development will be synchronized with the current operational needs of the existing shopping centre.
The third panellist, John Crombie, a director of retail services with Cushman and Wakefield, walked the delegates through the recent upheaval in the retail sector in Canada, predicting that Toronto, which he said was probably the most locked down city in North America during the pandemic, was now ready to come roaring back. This year will be a bounce-back after lethargy in bricks and mortar retail during the pandemic that saw lots of stores closing.
"The good news is, we're seeing more openings versus closures. This is true both in the United States and in Canada," said Crombie, speaking via a video connection.
Trends he identified in retail are that many stores will take on the additional function of being a fulfillment centre with last-mile delivery; shopping centres will become hubs for education, wellness and health care; and they'll assume the role of lifestyle facilitators.
"Food and entertainment is not going away," Crombie said. "Spend time with friends and family. It's a place for discovery and recreation."
Online sales accelerated during the pandemic, Crombie said, but retailers across Canada are now optimistic.
In a recent survey, seventy-seven per cent of them foresaw future revenue growth.