OTTAWA — Hamilton, Ont.'s Ken Soble Passive House Retrofit project was one of eight winners of 2022 Sustainable Communities Awards announced recently.
The City Housing Hamilton project is North America's first Passive House retrofit of a 50-year-old apartment building. It is one of only 10 multi-residential retrofits in the world to qualify for international Passive House certification through the Passive House Institute. It was the winner in the Affordable Housing category.
The awards are presented by the Federation of Canadian Municipalities and are intended to recognize innovative Canadian environmental projects in municipalities across Canada. The winners were judged to have achieved quality-of-life, sustainability and climate goals in one of five categories: Natural Asset Management, Climate Change Mitigation, Waste, Affordable Housing Retrofit, and Community Buildings Retrofit, stated a release.
The other winners are: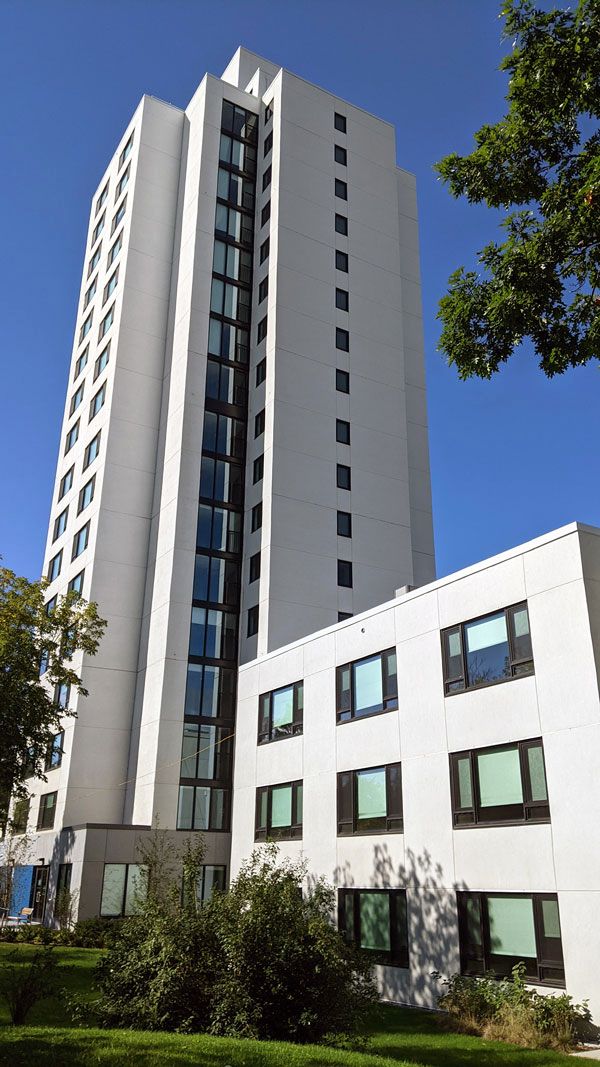 Natural Asset Management:
Tale of a Thousand Turtles, Parry Sound, Ont. A project of the Township of Archipelago, it was a successful effort to protect local species-at-risk, including turtles and snakes, during roadwork.
Municipal Servicing Benefits of Natural Infrastructure in Agricultural Lands, Parkland County, Alta. By partnering at the watershed level with local NGOs and academia, Parkland County has been able to map, model and analyze the value of natural assets such as wetlands and build a quantifiable business case for preserving and restoring them.
Climate Change Mitigation, Natural Asset Management:
Project Switch, Charlottetown/Stratford/Wolfville, P.E.I. and N.S. A multi-provincial program by PACE Atlantic CIC that operates in the three municipalities to lower greenhouse gases and drive cost savings.
Régie intermunicipale de transport Gaspésie, Iles-de-la-Madeleine, Que. This shared mobility project is aimed at reducing the need for private vehicles by using Mobility as a Service technology to offer electric car and bike sharing, taxi services and other transport options.
Waste: 
Food Material Flow Study, Guelph/Wellington, Ont. The project explored solutions to the food waste problem that have the potential to address economic inequality and reduce the community's carbon footprint.
Réemploi+, Alma, Que.; A pilot project that reduces GHG emissions and diverts more than 5,000 metric tonnes of waste each year.
Community Buildings Retrofit:  
Actionable Roadmap to Net Zero Ice Rinks, Barrie, Brampton, Caledon, Halton Hills, King, Markham, Toronto. Seven municipalities conducted a feasibility study on retrofitting ice rink facilities to be net-zero carbon. 
The recipients will present their projects at the 2023 Sustainable Communities Conference taking place in Ottawa Feb. 7 to 10 with an awards ceremony held Feb. 8.