When Grade 4 student Hayden Chard was asked to do a project on the nervous system for school, she decided to think outside of the box.
"I knew my mom is a welder so I'm like, 'I can use it. I can build a 3D model,'" said Chard. "I didn't exactly know what I was going to build at the first moment but then we started looking at pictures of the nervous system and the brain and the spinal cord and the neurons. Then we started looking for pieces to see if we could make what was in the picture. We kind of just put it all together, laid it all out and started welding it all together."
Her mom, Courtney Chard, a second generation U.A. pipe welder working in the industry since 2002, owns Cre8tive Welding, a shop on the family's property in Erin, Ont.
With her mom's help, Hayden, 9, used old chains and cutlery and a steel plate to make the model. She cut out metal with a plasma cutter and welded with a MIG welder.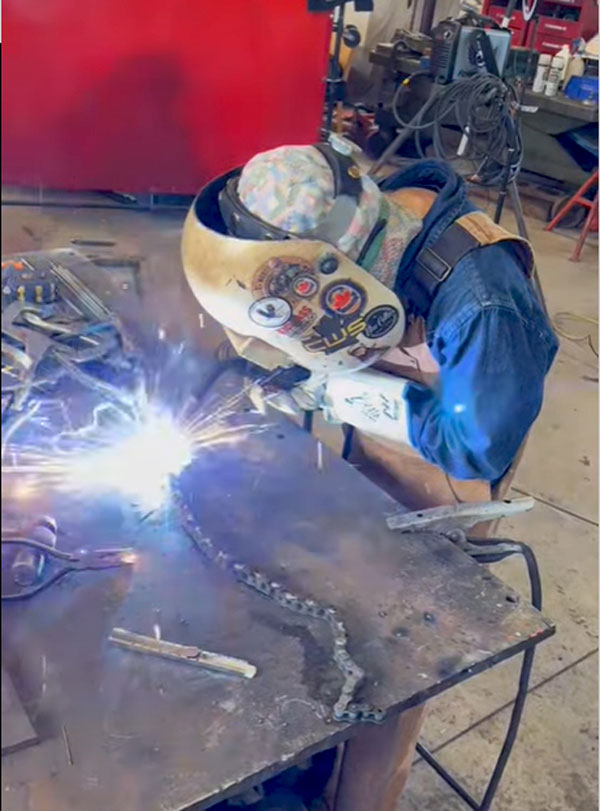 "Not a lot of people know what welding is," she said, adding sometimes she has to explain it to people. "The only reason that I know how to weld is my mom because she taught me and her dad taught her.
"It's kind of like really hot glue…you use really hot metal to put things together. Welding is important because we wouldn't have buildings and pipes and cars."
Hayden started welding at six years old.
"One day we went in the shop and I tried welding on a little piece of scrap metal with the little MIG welder, so I remember welding my name and welding letters and numbers," she said. "I still have it."
Although she enjoys it, she doesn't spend a lot of time welding.
"I was going to weld this weekend, but we were a little bit busy," she said, adding she needs to be supervised.
Safety has always been a priority.
"We have my shield for the light and you have to wear these clothes so it doesn't burn you. You just have to be careful about it. You have to remember to put your shield down and then weld. You have to be careful and think about the tools.
"I'm not allowed to use the grinder. That's the only thing that my mom had to help me with when I was making the project."
When asked what she wants to be when she grows up, she said she's not sure yet. She does want to have her own welding business though.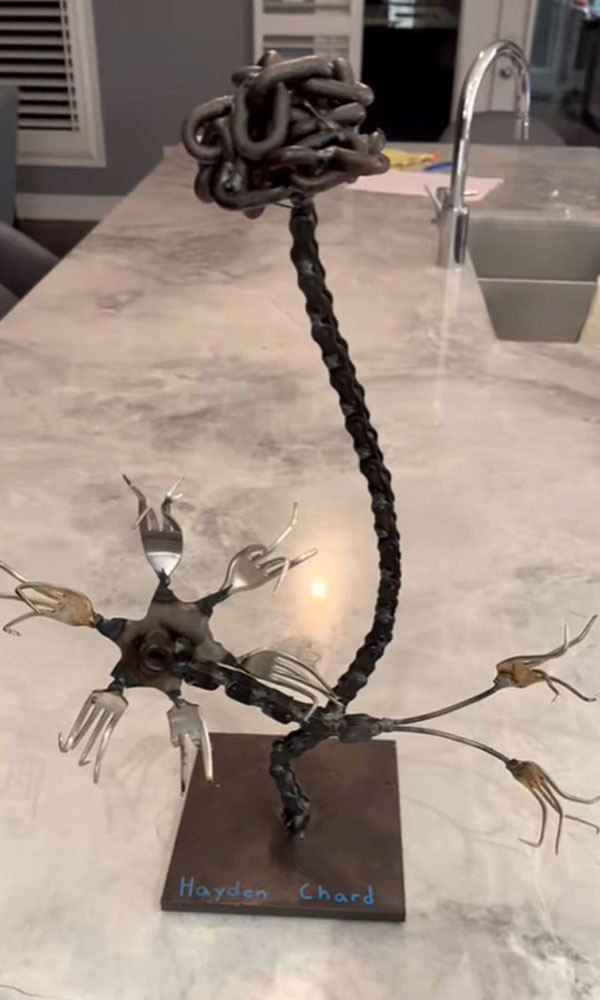 "To be honest, I think I just might have my own little business of welding just little things…just for fun," she said.
Her favourite part of welding is being creative and making different things. For her next project she is hoping to create little animals.
Courtney was proud that her daughter had such a creative idea for her school project.
"She knows how to use a trade or a skill in a school setting and she wasn't afraid of it," she said. "She thought outside of the box.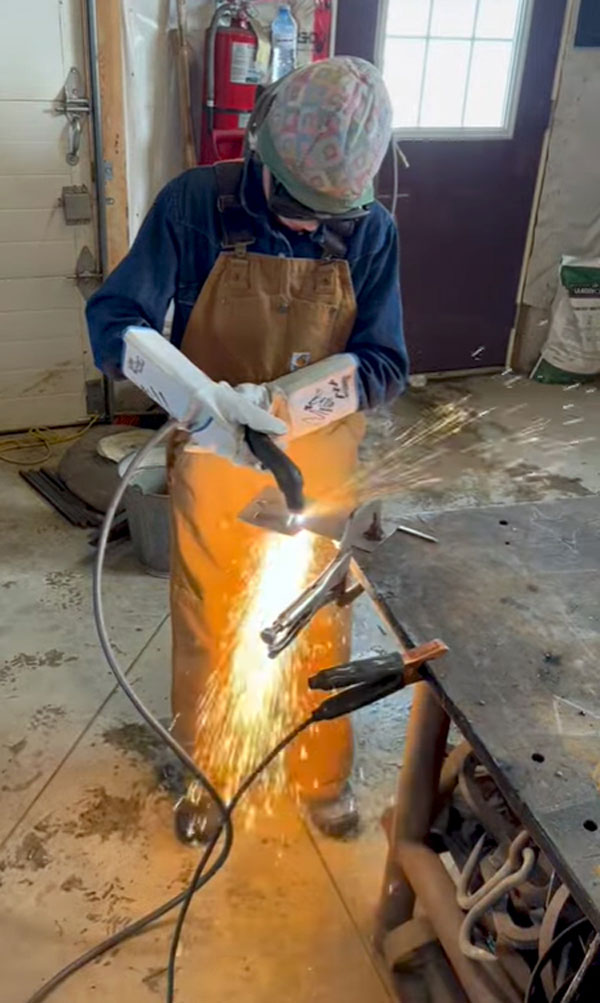 "When you have kids they just look at you like, 'that's just mom' and even though I'm in a trade and I work out of my shop all the time making my own sculptures you never think it has an impact," Courtney added. "The fact that she knew that she had to do a 3D model for science class and the fact that she said 'my mom makes 3D sculptures, I'll just do the 3D model out of steel' because she does know how to weld and she's familiar with it. I thought that was pretty special, that it does have an impact on her and that she's confident enough to say, 'I'm going to do that with steel.'"
For a video documenting the making of the project visit Hayden's school project of the Nervous System on YouTube.
Follow the author on Twitter @DCN_Angela