BAIXIANG, CHINA — China's XCMG, a construction machinery manufacturer, has announced it has set a world record with its installation of an impeller — the rotor on a windmill — 140 metres high.
The assembled impeller, installed at the Baixiang onshore wind farm project in Hebei, China, had a diameter of 141 metres and weighed nearly 90 tons.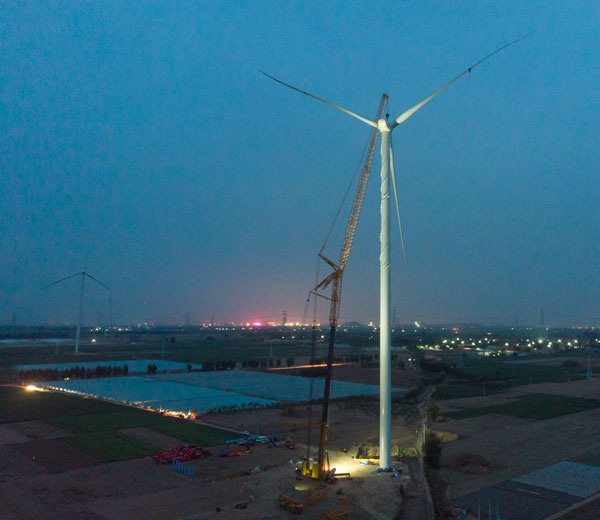 The impeller was installed May 6 by XCMG's XCA1600 wheeled all-terrain crane.
The crane lifted and docked the impeller in 40 minutes while engineers spent another 90 minutes to fasten all 80 bolts.
The device has a seven-section main boom reaching 92.4 metres and a self-folding wind-power boom of 27.5 to 51.5 metres that can lift 95 tons when expanded to 140 metres of height.
"China has the greatest number of wind farm installations. The 1,600-ton all-terrain crane, designed for projects at height, has not only overcome many construction challenges with world-leading technology and strong quality, but it has also now made its name with this new record-breaking project complete as China's leading crane technology and quality," said Jianzhong Sun, vice-president of XCMG, in the statement.