The newly-formed Building Performance Assurance Council (BPAC) announced during the 2023 Passive House Canada Conference in Hamilton, Ont., comes at a key juncture for high performance buildings in North America.
The Daily Commercial News spoke with Passive House Canada CEO Chris Ballard to learn how he sees its new partnership developing with the U.S.-based Passive House Network.
The BPAC announcement appears a tailor-made response to the question raised several times at this year's conference, "Where do we go from here?" especially in terms of embodied carbon.
Yes, and in fact the question goes back a couple of conferences. Operational carbon is really important, of course. Our members have been saying consistently that there is a need for help with embodied carbon, indoor air quality standards and verification.
There was a notable frustration expressed at this year's conference concerning insufficient political and regulatory leadership, particularly at the federal level. One comment made was, "We have enough science. What we need is action."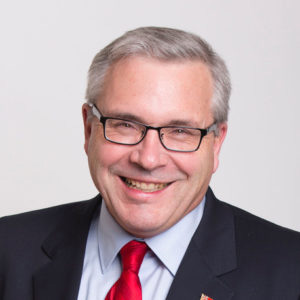 I don't envy the position that many government policy-makers are in. There's so much confusion and so much greenwashing in the marketplace. They are being constantly lobbied by organizations with deep pockets promoting standards that are nothing more than greenwash standards. They are smart people and can spot greenwashing when they see it. But it's a very confusing place for them to be in. We are trying to make it as easy as possible for our members, the building industry-at-large and government to cut through the chatter.
Will BPAC break through by bringing Passivhaus principles at scale in North America through the development of its new partnership?
Yes. This will accelerate the scaling up of net-zero ready buildings. We think this might make it more saleable to upper levels of government because it will provide the whole enchilada, all sorts of answers for them. At the same time, we are not abandoning the international Passivhaus standard. We're not starting a new standard.
Perhaps BPAC's objectives could be summarized as trying to turn the question on its head? Instead of asking, "Why Passive House?" it becomes, "Why not Passive House?"
It's the same thing as asking, "What's the cost of doing that building at a high standard, versus the cost of not building to a high standard?" I can start checking off the boxes and telling you what the costs are to society at-large, such as the cost of climate change, the cost of physical and mental health.
If successful, won't a dramatic increase of new Passive House projects require a change of certain processes?
Where the current process falls short is the certification or what we're calling verification. The number of Passive House buildings estimated to be coming out of Massachusetts alone is 10,000 a year. As we get closer to hitting our climate targets in Canada, our numbers will go up too, given the volume that will be going into the pipeline. They can't fit through the current verification process.
Comment has been made that Passive House doesn't consider community infrastructure and integration which, to its credit, is something that LEED does address.  
I think you will see BPAC expanding beyond the four walls. It's really important we become part of building sustainable communities. That talks to water, energy, road access; the list of areas it could involve continues to grow. But sustainable communities start with a well-built building that minimizes electrical usage. But I've always said that the LEED Gold standard with its water management, when married with the Passivhaus standard, makes a really great building.
So, BPAC first will embrace the embodied carbon and then later move outside the four walls?  
Yes. Building to the Passivhaus standard, or to the BPAC Standard, will include embodied carbon and indoor air quality. Monitoring and verification, and how you talk about and fit into a sustainable community will follow, and then financial analysis and absolute best practices.
John Bleasby is a Coldwater, Ont.-based freelance writer. Send comments and Climate and Construction column ideas to editor@dailycommercialnews.com