There's a problem with construction waste and everyone knows it.
According to the most recent data from the Environmental Protection Agency, the U.S. alone produced about 600 million tonnes of construction and demolition debris in 2018, more than twice the amount of municipal solid waste.
Nearly two-thirds of that went straight to landfills.
This has led forward thinking designers to make some dire predictions.
Andrew Mellor, a partner at UK architecture firm PRP, writes in a recently published opinion article, "Ten years from now, we will not be talking about carbon emissions in relation to new buildings. The focus will be on an emerging materials shortage. It is only a matter of years until we run out of some virgin materials, so the construction industry will have to reuse and reclaim existing resources – the market for reclaimed materials will in turn grow substantially. To secure a liveable future we need to develop our understanding of materials and identify more opportunities for their reuse.
"Going forward, client organizations will need to think differently about the cost of buildings," he continues. "Lifetime costs will become more important than capital costs. A building's residual value will grow as supplies of the materials they are comprised of diminish."
In fact, in the U.S., revenue from deconstruction and reuse has tripled over the last 12 years. Yet although it is now about $1.4 billion, Brad Guy, an architect with Build Reuse, told Reuters this amount only represents 0.2 per cent of all U.S. construction and demolition waste.
What is required is a movie away from today's popular practise known as cradle-to-grave design and construction. As described by science essayist, author and editor Starre Vartan, "That system relies on an unlimited supply of Earth's resources to make products and unlimited availability of space in landfills for the products at end-of-life."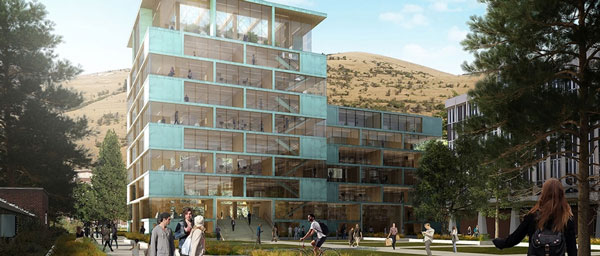 Repurposing a building is the first step away from the cradle-to-grave mentality. It often results in extensive renovation or, in some cases, retaining the building's bones and using them as the foundation for something brand new. An example of this concept was highlighted in a recent Inside Innovation column.
Reducing the carbon associated with manufacturing virgin construction material and choosing material reuse moves the needle even further.
"Bringing an asset to the ground is not simply the reverse of a construction process," writes Richard Vann of U.K. engineering consultancy RVA Group. "Nor does it merely involve a fleet of wrecking balls knocking down everything on site."
Vann calls instead for decommissioning. That requires engaging decommissioning specialists and a principal designer before any demolition begins, both armed with the right information about the building in order to maximize the material return while minimizing risks.
Vann goes even further. 
"Suppose the decontamination, dismantling and demolition of an asset are considered before it has even been constructed. In that case, there may be ways to ease some of the practical, safety and environmental concerns that may otherwise arise further down the line."
This requires embracing "cradle-to-cradle" (C2C) design principles. It's when materials are specified and buildings are designed with reuse and reconstruction in mind, a concept attributed to Swiss architect Walter Stahel. C2C could be construction's next big thing.
Vartan writes in practical terms, a design process utilizing C2C is one that encompasses the whole life cycle of a product, not just its use phase. The required tracking of materials used in a building can be achieved using Building Information Modeling (BIM), and can form what Dutch architect Thomas Rau likens to a form of material passport.
"The value of your building will never be zero again with a materials passport," he writes. "When a building is disassembled, the value mostly remains. If we want to avoid refuse, then we shouldn't recycle but give all limited editions a documented identity. We have set up something like a land register."
Rau's Brummen Town Hall design in the Netherlands, completed in 2013, is the physical realization of that idea. Ninety per cent of the materials can be dismantled and reused after its lifespan. It received the world's first materials passport, recording information related to the building's materials, components, and products. 
A more recent example is the W.A. Franke College of Forestry and Conservation, a 70,000-square-foot CLT building planned for the University of Montana.
Repurposing buildings, reusing materials and designing for C2C face challenges that include material standards which can change over time, planning and zoning approvals, building permits, plus creative project financing.
Mellor hopes to see the construction industry respond.
"We need to make changes quickly. Time is running out."
John Bleasby is a Coldwater, Ont.-based freelance writer. Send comments and Climate and Construction column ideas to editor@dailycommercialnews.com