What is "green steel?" Some say it's steel created from scrap metal. Others point to the manufacturing process itself and the use of renewable energy sources rather than coal-fired blast furnaces (BF/BOF). Both would be correct.
American steel claims to have one of the lowest carbon footprints in the industry. That's because, unlike many other parts of the world, 70 per cent of the steel made in the United States comes from recycled scrap, or secondary steel, produced in electric arc furnaces (EAFs).
Producing steel from scrap requires a supply of scrap that has reached its end-of-life in another product. Currently, however, there isn't enough to meet demand, resulting in an ongoing dependency for virgin steel, much of which is produced in high carbon emitting blast furnaces. Yet as McKinsey Global points out in a 2022 report, so-called "green" steel could reduce the embodied carbon in a new commercial building by as much as 70 per cent by 2030.
The 2023 Global Energy Monitor reports over half of the world's steel-making capacity needs to transition to EAFs in order to reach the International Energy Agency's net-zero target by 2050. However, current plans suggest a shift of only 32 per cent. India and China stand in the way. While future development of BF/BOFs are decreasing elsewhere, China and India represent nearly 80 per cent of all new BF/BOFs under development.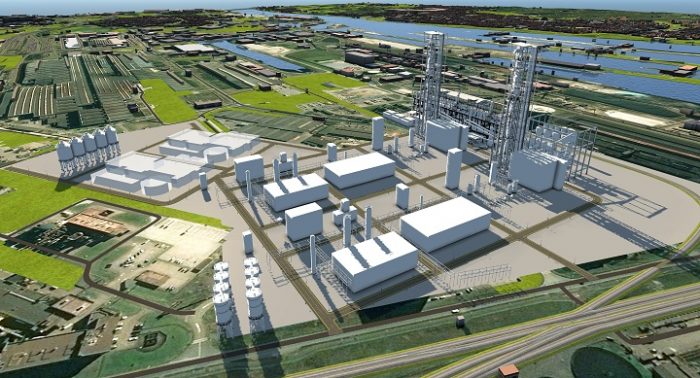 Finding an economical and timely solution to reducing the steel industry's carbon footprint is critical to achieving stated climate goals. Progress will be expensive, given the time and financial investment required to either transition existing facilities away from coal-based blast furnaces towards lower carbon alternatives or to build new facilities from scratch. Those costs must be passed on to the marketplace. 
"New materials such as green steel are more expensive and will therefore demand a new pricing model," says the McKinsey report. "The reality is that, beyond technical challenges, companies face significant commercial and structural barriers. Certainly, the sector's generally low margins are a limiting factor, dampening producer appetite for green technologies."
However, governments are playing a large role.
New Zealand Steel has announced plans to build a $300 million EAF outside Auckland, with nearly 50 per cent support coming from the national government. 
U.S. Steel has broken ground on a $3 billion facility featuring two EAFs. More investment is expected through the U.S. Inflation Reduction Act. The EU has approved transition subsidies worth €2.85 billion to the continent's largest steel producers.
In Canada, the Ontario government announced $500 million of support in February 2022 to help transition the ArcelorMittal Dofasco facility in Hamilton to "a hydrogen-ready direct reduced iron fed electric arc furnace."
However, when contacted for an update, the company did not respond.
Border tariffs must encourage change as well. As reported by Reuters, U.S. Commerce Secretary Gina Raimondo has floated the suggestion of a Green Steel Club with the European Union and other trading partners in order to disadvantage carbon-intensive steel from China and elsewhere.
McKinsey also identifies the largely absent means of tracking embodied carbon in a building across the supply chains as another obstacle.
"The value chain is characterized by multiple intermediaries — with thousands of companies competing for business — and supply chains consisting mainly of small manufacturers and merchants. Against this backdrop, effective change at scale is more difficult to achieve."
Yet there has been success in the steel marketplace.
Automaker Volvo has teamed up with Swedish green steel maker SSAB and its hydrogen-powered process called HYBRIT technology.
Volvo's plans call for further testing, leading to the future development of more "fossil-free steel" vehicles in its line-up. It used its first deliveries of green steel in 2021 for the production of a load carrier for use in mining and quarrying.
Creating demand for green steel will likely require Canadian builders to carefully consider their procurement of steel, possibly avoiding China or India, as they address ESG factors associated with their projects.
John Bleasby is a Coldwater, Ont.-based freelance writer. Send comments and Climate and Construction column ideas to editor@dailycommercialnews.com.