OTTAWA – Ensuring universal high-speed Internet connectivity for all Canadians and combatting cyber threats to critical infrastructure were two key planks in the 2019 federal budget.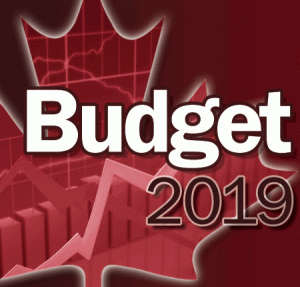 The budget pointed to a goal of universal high-speed Internet for all Canadians, with a national target of 95 per cent of Canadian homes and businesses to have access to Internet speeds of at last 50/10 Mbps by 2026, with 100 per cent access by 2030 regardless of location in Canada.
"In today's connected world, it is more important than ever that Canadians have fast and reliable access to the Internet," federal finance minister Bill Morneau said in his speech to the House of Commons.
"In today's budget, we are announcing a new national plan to get us there. By 2030, every Canadian home and small business will have access to high-speed Internet, no matter where they are located in the country. And work is already underway. Supported by the Accelerated Investment Incentive introduced last fall, service providers are already working to bring high-speed Internet to more Canadian homes in rural and remote locations," Morneau said.
The national plan would deliver $5 to $6 billion in investment in rural broadband over the next 10 years, including up to $1 billion invested by the Canada Infrastructure Bank and leveraging of at least $2 billion in private capital.
Once complete the 180 projects already approved by the government, through the $500 million Connect to Innovate program introduced in the 2016 budget, will add more than 20,000 kilometres of advanced fibre networks across the country serving 900 communities including 190 Indigenous communities, the budget stated.
The Accelerated Investment Incentive will be used to encourage private sector investment, and the government will also pursue increased co-ordination with provinces, territories and federal arms-length institutions such as the Canadian Radio and Telecommunications Commission (CRTC), which has a $750 million rural and remote broadband fund.
A total of $1.7 billion in new investments will go to the Connect to Innovate program and a new Universal Broadband Fund will launch which focuses on backbone digital infrastructure to underserved communities. For the most remote communities, funding may also support "last-mile" connections to individual homes and businesses.
The Universal Broadband Fund will also launch a process in 2019 to bring reliable high-speed access to the most difficult to reach Canadian rural communities through low-latency Low Earth Orbit satellite capacity. 
Along with high-speed Internet, the 2019 budget also highlighted new initiatives to safeguard critical banking, transport, telecommunications and energy infrastructure from cybersecurity threats and vulnerabilities.
"As Canada's critical infrastructure systems become more and more interconnected, and essential services are increasingly managed online, cyber incidents or attacks against critical infrastructure have the potential to seriously compromise national security and public safety," the budget stated.
Budget 2018 committed $505.7 million over five years starting in 2018-19 and $108.8 million per year ongoing to support a National Cyber Security Strategy, and the 2019 budget proposes an additional $144.9 million over five years, including $22.9 million from within existing Communications Security Establishment resources.
Under the 2019 budget the agencies receiving funding to combat cyber threats include the Communications Security Establishment receiving $9 million this year and $92 million over five years, the CRTC getting three million this year and $11 million total over five years, Transport Canada receiving $7 million by 2024, and Public Safety Canada with $6 million over five years. Innovation, Science and Economic Development Canada and Natural Resources Canada each receive $3 million over five years.
The government will also propose new legislation and amendments to existing legislation to introduce a new critical cyber systems framework and fund the Canadian Centre for Cyber Security to provide advice and guidance to critical infrastructure owners and operators on how to prevent and respond to cyber-attacks.