One of the most innovative products being used in construction today is, wait for it, concrete. While the good looks and carbon embodiment of mass timber are grabbing headlines, the concrete industry continues to take strides forward, albeit somewhat out of the limelight.
Concrete cannot be easily avoided. It remains the material of choice for foundations and is used in combination with steel and even wood in above-grade frameworks as well.
The main concern with concrete relates to the manufacture of cement, the active ingredient in concrete. Cement production is closely associated with carbon emissions. Various combinations of limestone, silica sand, shale, clay and blast furnace slag, to name a few, are heated to over 2500°F in kilns. Of all the various resulting emissions, the most infamous is carbon dioxide.
To reduce the resultant carbon emissions, industry leaders are undertaking significant changes.
First, more manufacturers are moving away from fossil fuels, specifically coal, to heat their kilns and are investigating the use of electricity generated by clean sources, together with natural gas and even hydrogen-based fuels.
Second, manufacturers are reducing the amount of clinker used in formulations. Clinker is created in the kiln through the extreme heating that turns limestone into lime and then reacts with clay. The industry has been working on this for decades and has cut clinker content by nearly 30 per cent since 1990. Ongoing developments include new formulations to shrink clinker content even further, thereby reducing carbon emissions.
Of course, Canada's own CarbonCure Technologies based in Dartmouth, N.S., has made headlines for its patented process that captures carbon from emitting industries and mineralizes it into a cement additive that embeds the CO2. It also strengthens the finished concrete so that less is required for given strength specifications. CarbonCure's process is now used in over 400 concrete plants around the world. The company recently announced its technology was now available to manufacturers of precast concrete components.
The carbon savings that result from embedding CO2 into concrete are significant. The company claims that, "an average parking garage built with CarbonCure would save approximately 195 tonnes of CO2 emissions, which is equivalent to the carbon absorbed by 238 acres (96 hectares) of forest in a year."
How about just using concrete more efficiently?
Prefabricated building component manufacturer Clark Pacific of Woodland, Calif. has integrated a thermally active radiant heating system into its prebuilt NetZero Building Platform and has used it to construct over 2.5 million square feet of finished office space. Clarke Pacific claims their system reduces concrete volume by 25 per cent versus a conventional concrete building and overall results in a 40 per cent reduction of "whole life carbon emissions" — the carbon emissions resulting from the materials, construction and the use of a building over its entire life, including demolition and disposal — versus a "business-as-usual, all-electric building."
Also in development are breakthrough ideas like Foamwork. Developed by Digital Buildings Technology, a research arm of the Institute Technology of Architecture in Zurich, 3D printing is used to create, "functional stay-in-place or temporary and recyclable formwork in concrete casting. The resulting mineral composite elements can save up to 70 per cent concrete, are lighter, and feature improved insulation properties."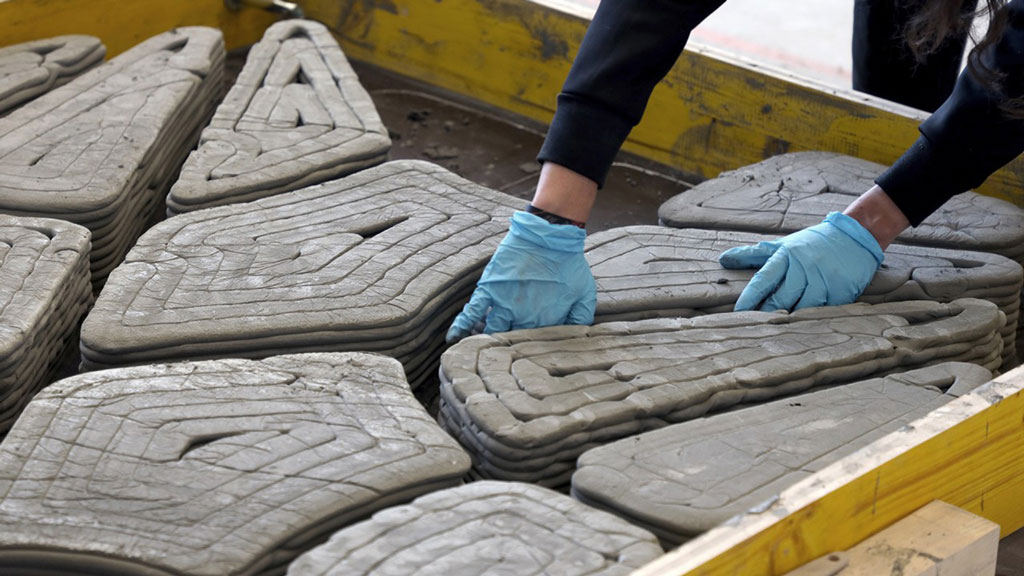 Addressing the volume of concrete used in the face of growing global demand is an objective that independent U.K. policy institute Chatham House emphasizes.
"Most cement emissions scenarios depend on projections of consumption that deserve far greater scrutiny."
Chatham House says concrete demand could be reduced, perhaps by more than 50 per cent, through a combination of new innovations and improved recycling techniques.
The point is concrete isn't going anywhere. At the same time, new ideas need to be undertaken and accepted by the construction industry, and fast, says Chatham House.
"Shifting to a Paris-compliant pathway, with net-zero CO2 emissions by around 2050, will require going further and moving faster on all available solutions, as well as making sure that the next generation of innovative technology options is ready as soon as possible."
John Bleasby is a Coldwater, Ont.-based freelance writer. Send comments and Inside Innovation column ideas to editor@dailycommercialnews.com.