Digital transformation has changed the way a variety of industries operate on a day-to-day basis. However, the construction sector has lagged behind in this transformation due to a combination of factors.
A rapidly aging workforce and deeply entrenched legacy systems are just some of the challenges construction companies have had to overcome in their bid to modernize.
As more realize the benefits of employing cutting-edge technology to augment or transform current processes, digital transformation will become a requirement rather than an advantage.
As a result, companies that automate business processes and introduce technology in their daily operations now have a significant advantage over those that don't.
Research from Bain & Company revealed companies that adopt technology are three times more likely to say that they are truly differentiated from their competitors. Here is how construction companies can use modern technology to transform their operations.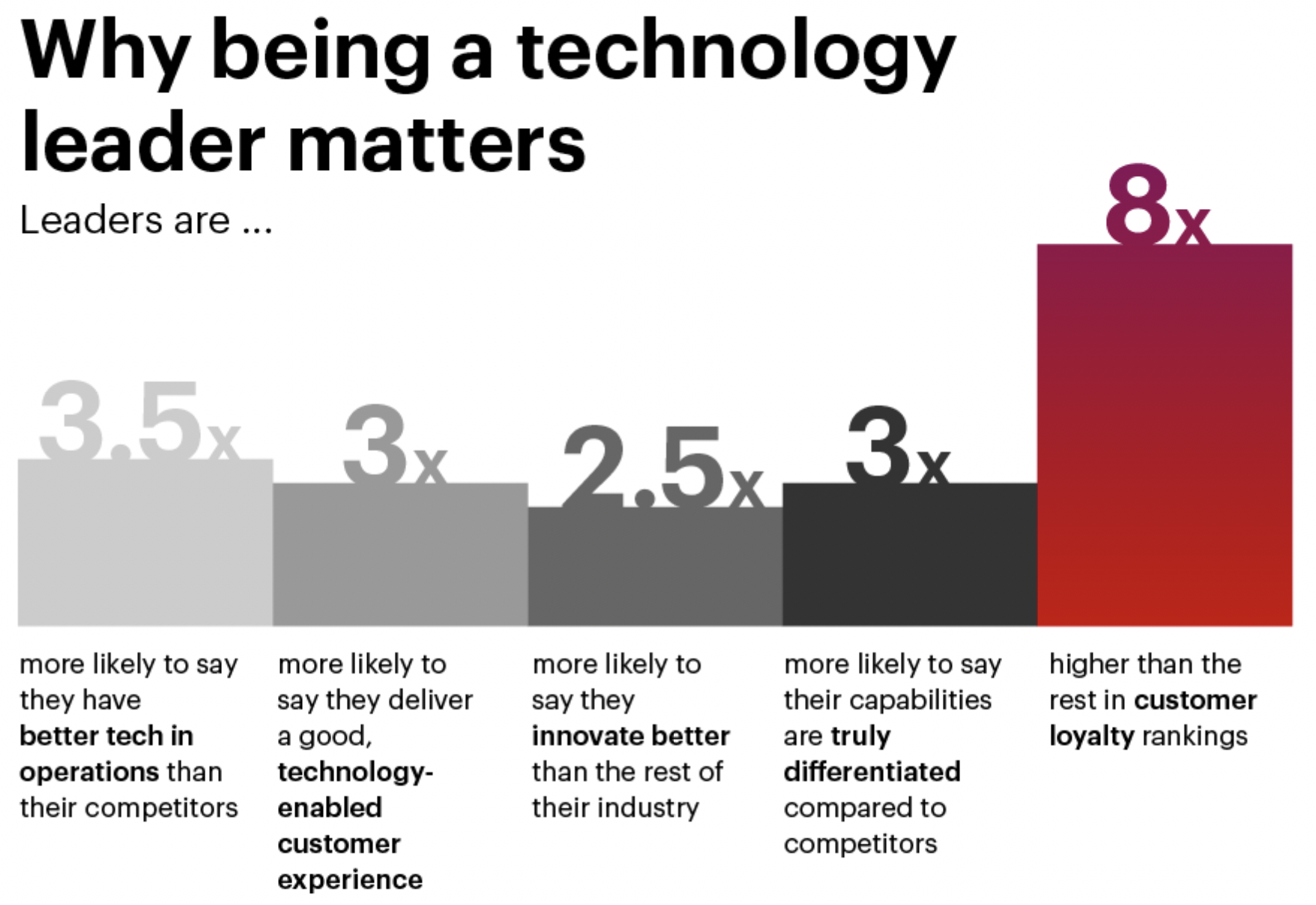 Three ways construction businesses can reap the benefits of introducing technology in daily operations
1. Raise safety standards on and off the project site
The U.S. construction sector employs over 6.5 million people and these workers must be kept as safe as possible on the project site.
There are numerous systems that can help construction business leaders keep their workers safe.
On the software side, there are easy-to-access compliance and training systems that keep construction workers informed of the latest safety policies and compliance requirements from their mobile devices.
On the hardware side, companies can purchase exoskeletons and wearables that allow workers to ease the physical burden of their jobs. Additionally, virtual reality headsets can make training easier for new employees who can get a feel for working with heavy machinery without the fear of making costly mistakes.
2. Improve productivity levels across construction teams despite challenging market conditions
The construction industry is in the midst of a recovery. Analysts have projected that the construction sector will continue to produce high outputs across residential and non-residential projects.
This means that demand for labour, materials and equipment is expected to rise significantly. Construction companies are going to have to make do with lean teams and limited material availability — but the sector has historically struggled to achieve optimal output and productivity.
Cloud-based ERP solutions can help business leaders do better. With consolidated project data, integrated communication channels and task automation, construction teams can leave the resource-heavy administrative processes to software and focus on high-value activities on and off the project site.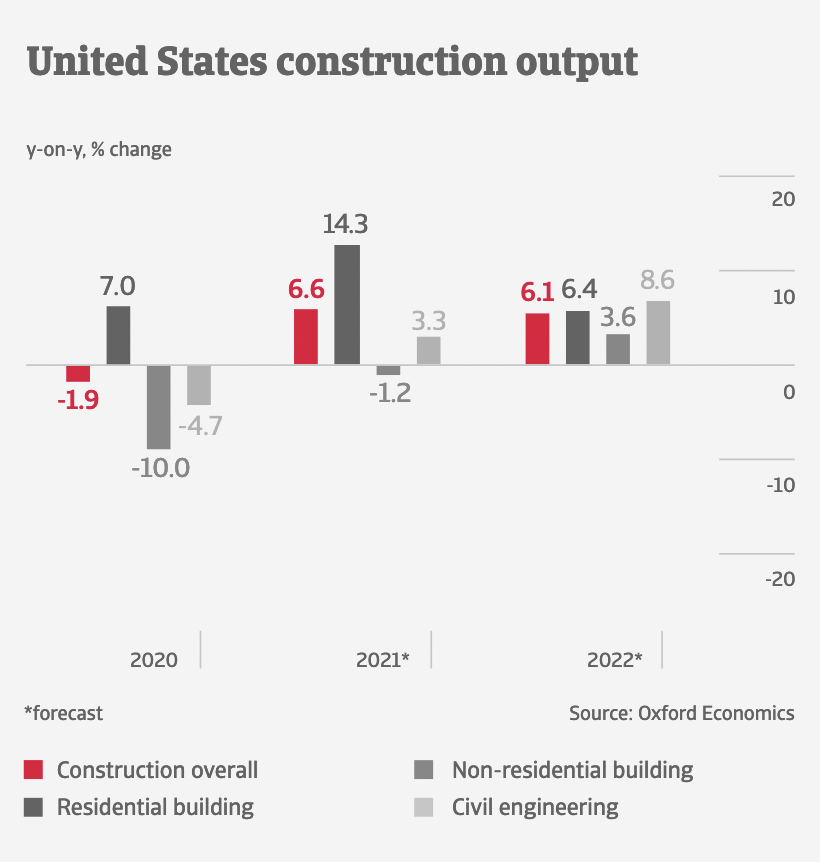 3. Enable greater levels of collaboration and communication with internal and external stakeholders
However, in an industry as collaborative as construction, businesses need integrated communication platforms that also host important project data to provide context to the relevant conversations.
Effective communication also means project stakeholders can expect to receive important documents and information on time, thereby strengthening professional relationships.
3 Tips for ensuring your digital transformation journey is a success
1. Have clear objectives for why and how to develop a digital transformation plan
There are virtually endless possibilities for teams that embark on digital transformation journeys. Bespoke software, specialized systems, and general-purpose solutions are all available for purchase and each team could have a different set of needs that requires a niche solution. However, a sense of direction is important for business leaders to ensure the appropriate ROI on their purchases.
Additionally, any purchase that is made by the transformation leaders must fit in with the reality of the company. If there are any tools that are already in use, teams must make sure they can be integrated into the new systems or can be replaced entirely.
2. Ensure your team remains involved in every stage of the project
Digital transformation efforts affect every aspect of how a construction company operates. This means every employee has to engage with the new systems to make them effective and efficient but it can be challenging to achieve full buy-in without specific steps taken by business leaders.
The first thing employers should do is communicate the reasons certain changes have to be made to existing processes and systems and follow up with consistent two-way communication that allows employees to voice their concerns and suggestions for the change.
Finally, the entire team should be continually engaged throughout the transformation process. Change can be jarring, and effective communication helps employees feel more involved and understood as things shift around them.
3. Consistently evaluate the performance and effectiveness of your investments
Many business leaders seem to assume technology adoption can be successfully done with a "set it and forget it" approach.
However, technology evolves rapidly and teams react differently to new introductions to their process.
Business leaders should always be aware of how their new investments are being used and if they are effective in achieving the goals that were set out at the beginning of the process. This can be done by evaluating engagement levels with the new systems, sending surveys to employees to ask for their opinion, or checking KPIs to ensure new organizational objectives are being met.
Technology can help construction businesses in many ways. Software and hardware specifically designed for the construction industry are becoming increasingly popular and there is a reason for that.
Companies that successfully introduce software and hardware into their existing technology stacks can expect higher profitability, greater productivity and increased safety at jobsites.
Systems are also more accessible than ever before and once they have been fully integrated into a cohesive technology stack, they are even more effective.
Tom Stemm is the CEO/founder of Ryvit.com. Tom leads a team of integration developers, application enthusiasts, customer heroes and sales superstars on a mission to eliminate duplicate data entry and rampant data errors from the construction technology world.