Christina Oden runs a busy New York City construction company with a crew of 50 to 100 and a reputation for high-end builds, but that doesn't stop her from occasionally taking off her management hat and strapping on a tool belt to do a building repair.
"If something needs to be fixed I'm on it. I'm up inside ceilings, on top of roofs, in crawlspaces where nobody else but me can fit because I'm so little."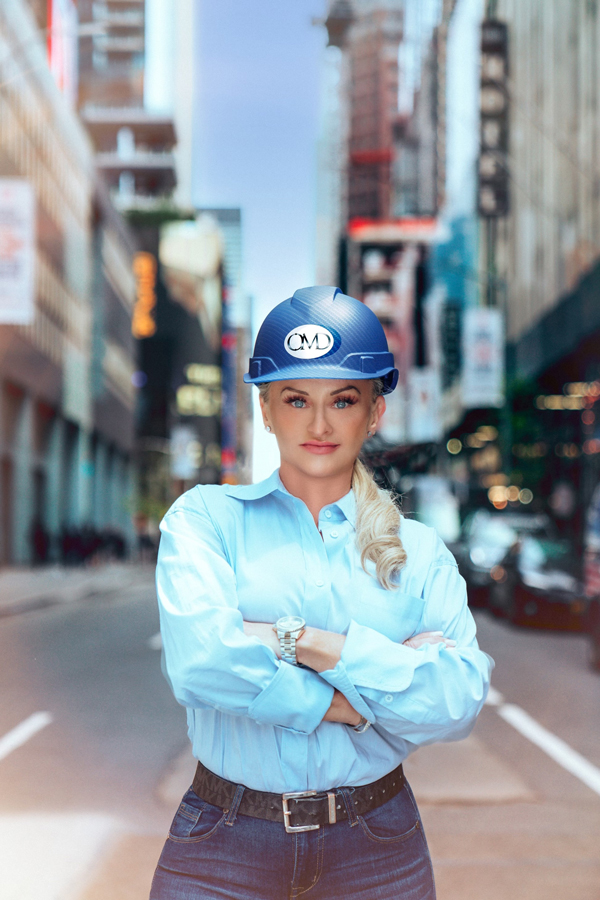 As founder and president of OMD I Corp., Oden is known for taking on high-profile restaurant and bar projects, a number of which are owned by celebrity chefs. In 2022 she is in a lofty place in an industry where only three per cent of all construction businesses are operated by women.
That is an improvement from the one per cent some years ago and Oden says barriers to women reaching the top have come down since she started working in construction in New York about 25 years ago.  
Still, obstacles exist, some old, some new.
An all-too-familiar one is the lack of support for women in the field when they want to have a child and raise a family. While the city has made strides in other areas such as a requirement that 30 per cent of its projects be awarded to minorities and women, Oden says the application process to pre-qualify is unwieldly, discouraging many from applying.
Oden has been a voice at the city to streamline the process, which she thinks could happen in a few weeks.
"Whatever little or large bit I can offer to help facilitate with that I am more than happy and honored to be a part of it. I always say, 'We (women) have no problem knocking one out of the park for you but we just need a chance to get to bat.'"
Oden credits her place in New York's construction world with her upbringing just outside Fort Knox, Kentucky, where she learned at an early age how to fix and repair things on the family farm.
"Before you knew it I was following behind my grandfather, building a house, building a barn."
It wasn't construction that brought her to New York City though; it was a law degree at New York University.
But her career as a lawyer was short-lived and she returned to construction.
Oden worked as a senior project manager for several major developers before opening a construction firm with a male partner because she thought a woman-owned builder wouldn't be taken seriously.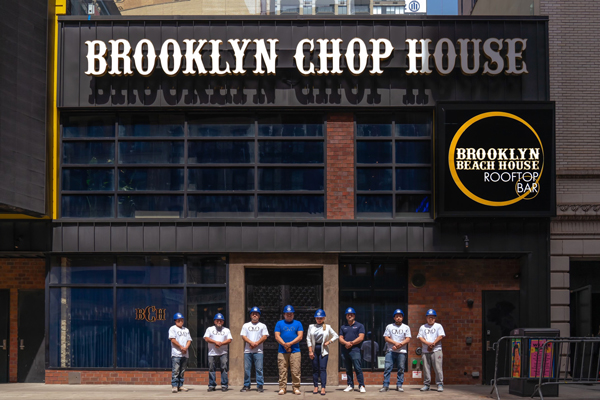 In 2019 she bought out her partner after realizing merit, not gender, is what matters to most New Yorkers.
"As long as you are honest, treat everybody with respect, you just need to be good at what you do."
The pandemic taught her to be better at what she does – to diversify, learn new trades and find new revenue streams.
It proved a good time to repair, remodel or "freshen up" restaurants while they were shuttered. 
She took small down payments and offered owners deferred payment plans for her renos until the pandemic had passed.
While those jobs saw little if any profit, they kept her core crew of about 15 to 30 always working and helped build her business name up.
"I wanted to give back to the industry that has given me so much and I didn't want to lay people off."
Flexibility and adaptability are critical to her the success of her business, but Oden says one thing she never wants to change is her Monday morning "roundtables" where she meets with project management teams from all of her jobsites – up to six or seven at a time — to go over issues and ensure schedules are being met.
"It has kept my jobs on schedule and kept everyone accountable."  
Actively trying to employ as many women as she can, Oden doesn't give any potential employee special treatment.
"It's up to women to learn the trades. If we want to be competitive with men, we have to offer the same qualities or skills as they do."